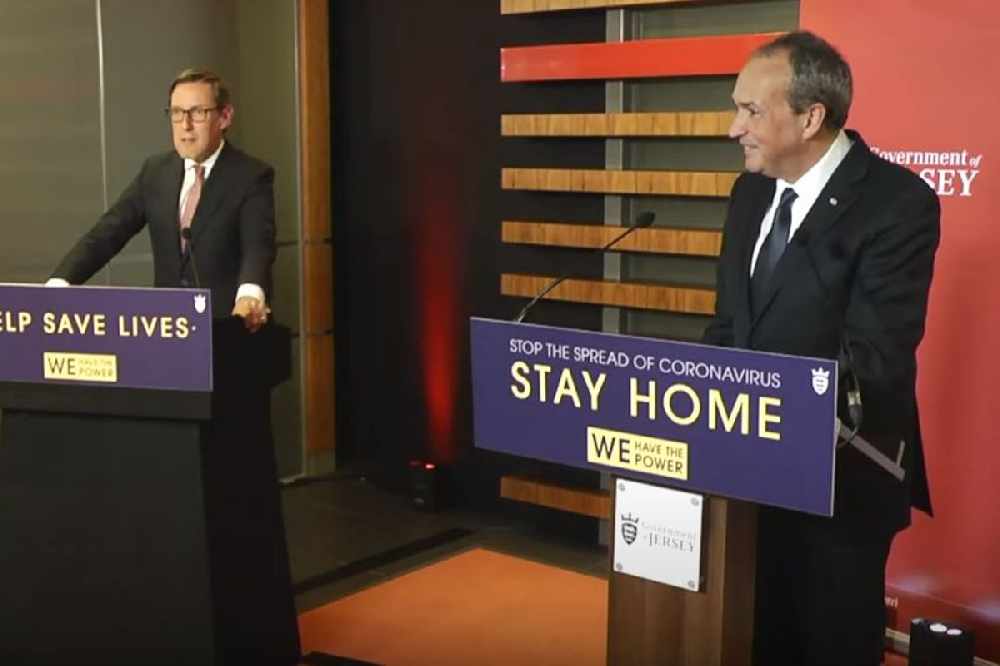 The Economic Development Minister has spoken out against comments made by his colleagues that taxes will probably have to rise to repay the money being taken from the Rainy Day fund during the coronavirus pandemic.
Senator Lyndon Farnham says he doesn't think it's right to speculate at the moment about what might or might not be done in the future to replace spent savings.
He says he does want to get the economy up and running again as quickly as possible with the taxes we've been paying up until this crisis hit.
"Then we have to understand what we are going to need to do to replenish the Rainy Day Fund, but not in a year or two years, in five, ten, maybe a 20-year plan to replenish it to a greater level than it was going into this crisis because I think this crisis has shown us however prudent we've bene in the past, we don't know what's around the corner."
The Assistant Treasury Minister has previously warned that the money will have to be repaid, with the Treasury Minister Deputy Susie Pinel then saying in the States Assembly earlier this week that rises would be necessary to fill the black hole caused by the spending needed to save jobs and businesses.
Senator Farnham says it's probably not wise to speculate at the moment when the future is so uncertain;
"I don't want to cause any lack of confidence in businesses now and I don't want to see any extra anxiety caused to any islanders. We must deal with this sensibly.
"I support Senator Gorst and the Treasury Minister with good strong colleagues, but perhaps, we must think about the timing of such announcements a little more carefully."
When asked about his colleague's opposing views, Senator Gorst apologised for causing any extra distress to islanders at such a difficult time.
However, he also made it clear that he wants to be open, transparent and honest with people and not to try and sugarcoat things.
"I stand by the fact that when we are spending our reserves in a way that I fully support and think is the right thing to do, it would be wrong of me not to be honest about the difficult decisions that will need to be made into the future.
"I will always want to tell islanders openly and honestly where we are in Jersey. There will be these difficult challenges and decisions to make, but having looked at those numbers and having seen the strategy of the government, I absolutely believe despite those difficulties, we can come out of this crisis well."
Jersey's first Chief Minister, Frank Walker, has said on Twitter that the Rainy Day Fund should be replenished over the long-term rather than the short.
"The Rainy Day Fund took decades to get to its current level and there is no way we should be looking at replenishing it in the short term. We need to develop a joined up plan to use it sensibly in support of the economy and build it up again over the next few decades."
Here's how Senator Gorst responded.
"We come into this crisis in a very strong position, but it would be equally wrong for Ministers not to say, when we are rightly providing support to islanders to stay in their jobs, that we will need to, in time of course, repay that borrowing.
"Let me be absolutely clear, since I've moved into Treasury, I've been reviewing the numbers on a daily basis. Of course, it's going to be challenging, but having looked at those numbers and also thinking about the extra money we're going to need and will put into the economy through the recovery phase and the way that we'll have to trim our own spending, I believe that if we come together as a community we can come out of the other side of this crisis and the recession that the FPP say we will encounter, but if we come together and think about using technology, entrepreneurs and the way that we do business here and support one another, moving to a living wage economy. Asking ourselves what is the vision for Jersey in the future.
"I think, even with those difficulties, we can come out of this in a strong position and face the future together. Islanders don't need, I believe, to be worried about the issues of tax rises. We'll decide that together. Despite that, I believe we can come out of this in a very strong position."