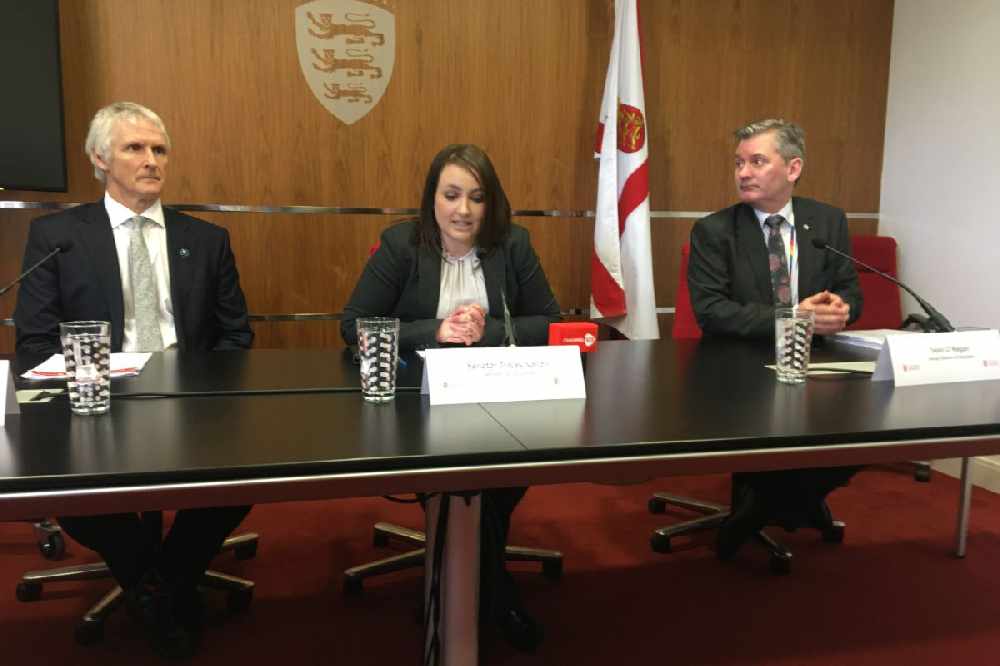 Senator Tracey Vallois announcing yesterday that schools in Jersey will close from Monday (23 March)
Jersey's Education Minister has written to her UK counterpart, calling for 'urgent clarification' on the plans for students who will no longer be sitting exams this summer.
The Prime Minister announced last night that May and June GCSE and A-level exams will no longer take place because of coronavirus.
The news came just hours after Senator Tracey Vallois announced that all schools here will close from Monday until at least the 20th of April, but Year 11 and 13 students would still come in to prepare for their upcoming exams.
They are controlled by UK education officials and Jersey cannot run them independently.
Senator Vallois says the UK government's decision will obviously have a major impact on Jersey students and plans put together to support them.
"I have written to my UK counterpart (Gavin Williamson MP) to seek urgent clarification on the details of the arrangements that will replace the examinations, especially for the futures of our 16 and 18-year-olds and their next steps. I have specifically requested urgent clarification on the plans for the examination year groups and the arrangements for our school leavers who are expecting to head to University this autumn.
"I would like to reassure hard-working students, parents, carers, and teachers that the Government of Jersey will work with the exam boards, colleges and universities to make the best possible preparations for students' future education throughout these unprecedented times."