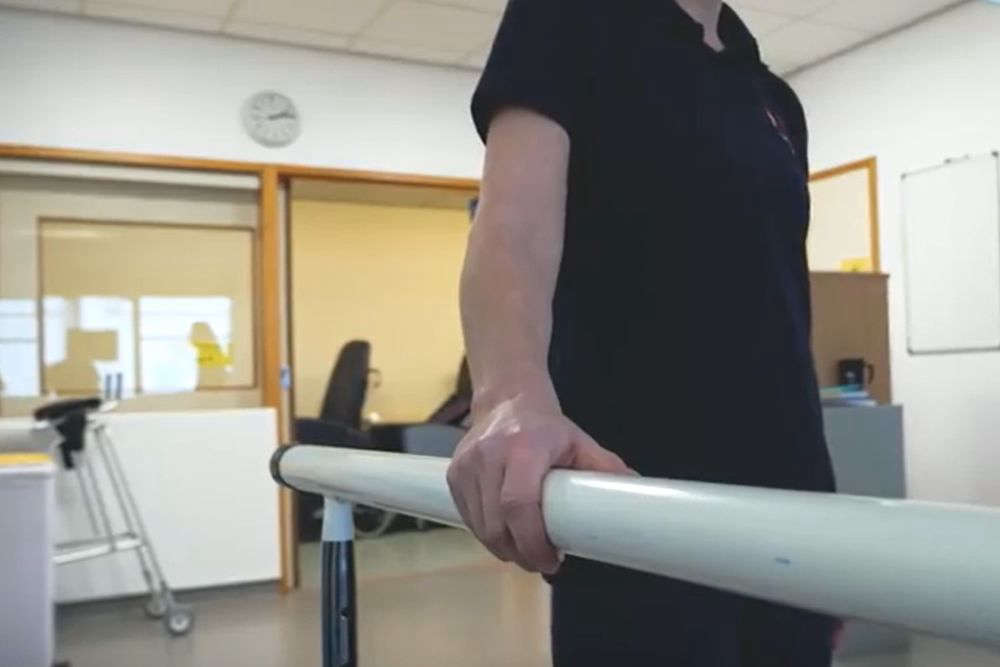 Jersey's government has dropped opposition to the reopening of stroke rehabilitation services on Samares Ward in an eleventh hour U-turn.
The Health Minister sent a late-night email to States Members withdrawing his amendment to demands to reinstate the beds at Overdale.
It came after a ministerial meeting, and despite a concerted campaign to defend the much-criticised move to Plemont Ward.
The 28 beds on Samares were closed in 2020 and services move the 14-bed Plemont Ward. Users have spoken about sub-standard conditions there.
Senator Steve Pallett lodged a proposition demanding an immediate return of services to Samares, or a 'suitable location' by 1 March 2022.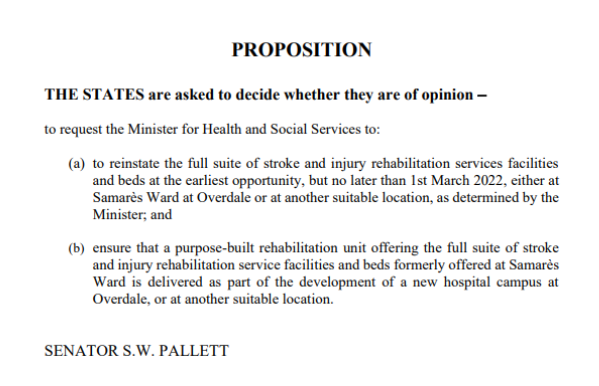 During Tuesday's States sitting, the Health Minister strongly opposed the proposition, saying it would be clinically unsafe to be shifting services around.
"It is wholly impractical to do so, and disruptive to the whole service and the staff with the result - because of that disruption - that we will see worse clinically outcomes - and that, none of us want to achieve.
Services might be able to be delivered there. But the real point is, if the place has to be demolished (to make way for the new hospital) the disruption caused by all this would be totally pointless and would result in worse patient outcomes."
The Minister's amendment changed the wording of Senator's Pallett's proposal - removing the requirement for the services to be reintroduced at Samares and instead asking the government 'to restore and improve the full suite of stroke and injury rehabilitation services facilities and beds at the earliest opportunity, with a full progress report delivered no later than 1 March 2022'.
Deputy Renouf's email, sent to colleagues just after 11pm, said Ministers had agreed to withdraw the amendment, and that they ' now believe that we can accept the request as it is worded and work to achieve the outcomes we all wish.'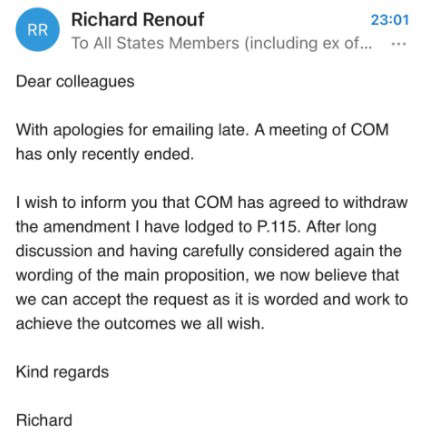 It comes after the government has spent the past few days actively promoting its position on the issue, including a social media video and an open letter from Medical Director Dr Patrick Armstrong and Chief Nurse Rose Naylor.
Dr Armstrong admitted that services since the move to Plemont Ward have not been to a high enough standard, but that the department is looking at ways of improving them.
He said the focus needed to be on patient outcomes rather than the location of services.