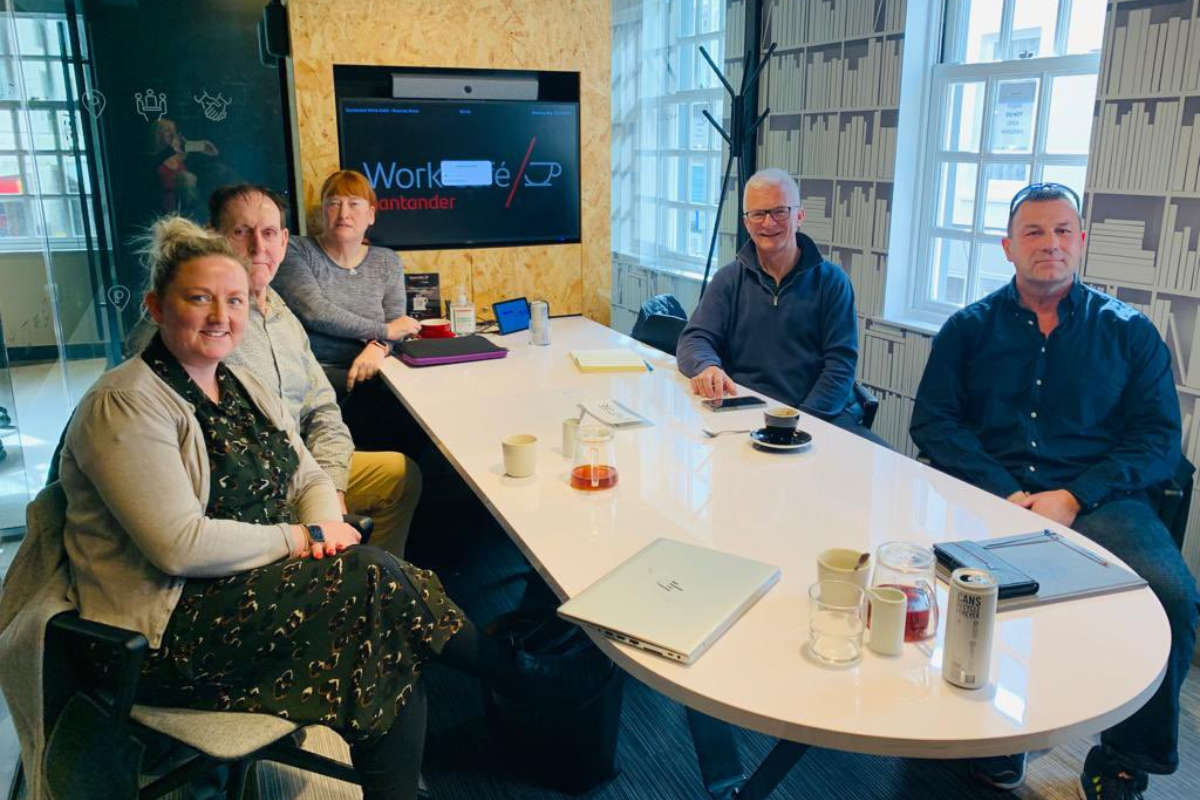 Credit: Lucy Stephenson/Twitter
Friends of Fort Regent have met with the Sports Minister as the group's petition reaches 2,100 signatures.
The group wants the government to stop moving sports groups and facilities out of the centre until a fully-costed plan for its future has been drawn up.
But, Deputy Lucy Stephenson says that there is still uncertainty about it.
"The plans proposed by the previous government are unaffordable and undesirable at this stage, so they're off the table.
It's now a case of trying to decide a way forward, so there is this natural pause.
The Fort is still being used, there is lots of people up there everyday of the week."
A very open & productive meeting today with the Friends of Fort Regent campaign group, discussing our respective positions and views on the future of the facility as a venue for sport. We share many common aims. Looking forward to more engagement going forward too pic.twitter.com/4aObMzbnb7

— Lucy Stephenson (@LucyStevoJSY) March 14, 2023
The minister says that concerns have been brought up about the Fort's roof, electrics and fire safety, which will be investigated further during a pause on redevelopment.
But, speaking to Channel 103, she says that she has no evidence of the facility being unsafe
"I would not want people in there if I had that evidence.
What I said to the group yesterday was that a survey is being carried out on the roof, not that it was unsafe."
Friends of Fort Regent began a petition, which currently has over 2,100 signatures.
Deputy Stephenson says that the meeting was 'open and productive'.
"They had questions for me and I had questions for them as well. We share many common aims around community and sport.
I've said to them that I'm willing to talk with them and engage as we go on."