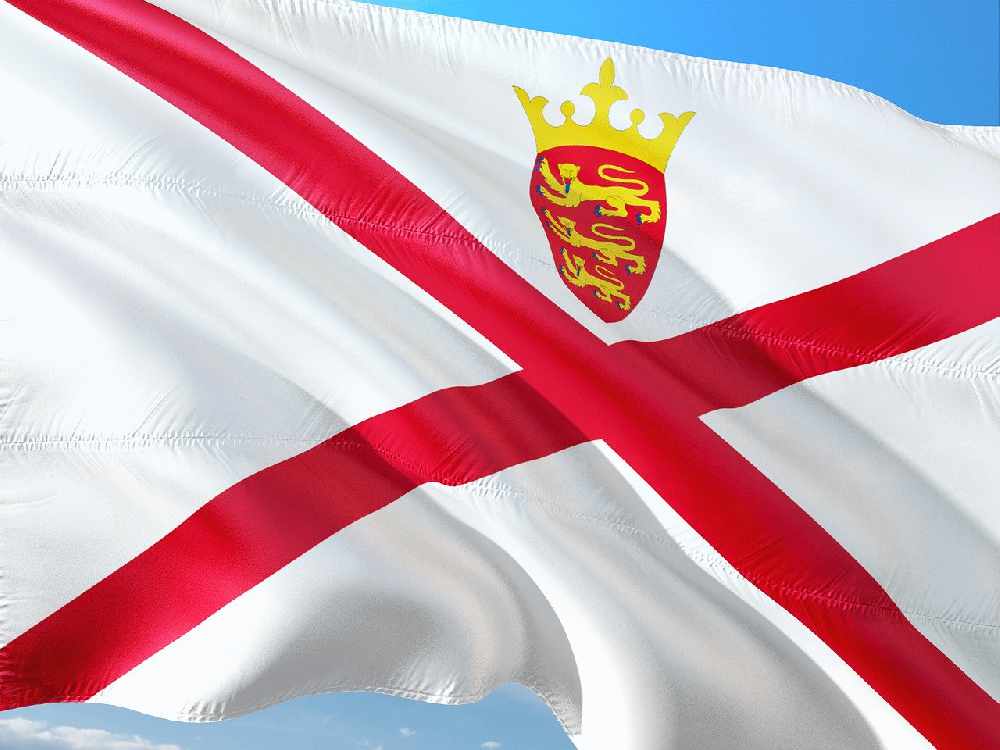 There is a 'radically reshaped' programme of events to celebrate Liberation 75 in lockdown.
Organisers have published ways we can mark the landmark anniversary of the end of the Occupation safely, while sticking to the Stay at Home and social distancing rules.
Lots had been arranged to mark May the 9th, but Liberation in lockdown has put paid to those plans - apart from what technology permits.
This new-look programme includes the traditional States Assembly sitting, streamed live online.
The Bailiff Tim Le Cocq will make an address to islanders at 11.30, and the Lieutenant Governor Sir Stephen Dalton will read a message from Her Majesty The Queen.
The Dean of Jersey will then lead a live virtual service, and the union flag will still be raised above the Pomme D'or Hotel - just as it was by British soldiers in 1945, but without the crowds below to cheer it.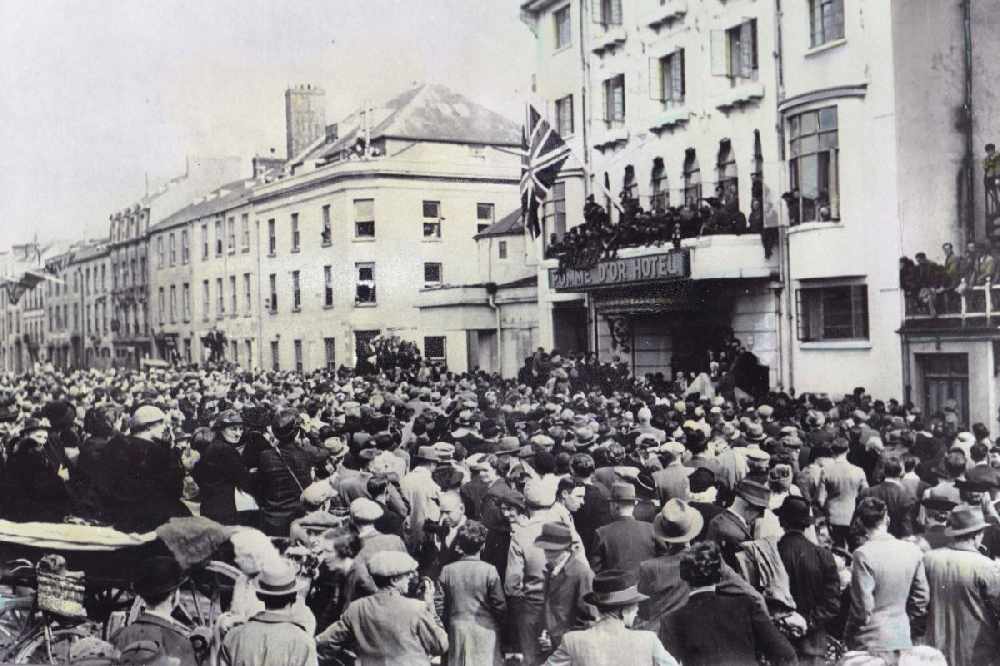 In the afternoon we're being encouraged to host our own 'pop-up parties' within our households, or over Zoom.
Then in the evening the island will see its first virtual skyline party, with DJs Stefan Le Rouseau, Warren Le Sueur, Simon Gasston and Colin Moore blasting beats from the Fort Regent ramparts.
The Bailiff says it's not what was planned, but he hopes everyone will take part:
"Now, perhaps more than ever, it is important for us to enjoy and mark all of the good things that Jersey is and has to offer. I hope that everyone will participate and know that even if we cannot be together physically, we can be together in spirit.
Although 'Stay at Home' and social distancing measures are still in place, we can still celebrate our national day with members of our household, and others virtually, and take part in events and celebrations. We can decorate our homes and we can participate in friendly events from our homes." - Tim Le Cocq
The day's events will be live-streamed via Facebook Live on the @Lib75Jsy page with the States sitting at statesassembly.gov.je
Other highlights in the run-up to Liberation 75 include:
• a collaboration between the Liberation 75 Team and the Channel Island Occupation Society to offer virtual tours of Jersey's best-preserved collection of German Second World War bunkers
• Lib Me Entertain You – novice singers, aspiring TikTok-ers and established musicians can help uplift our community during 'Stay Home' measures by sending their TikToks or videos to be shared on the official Liberation 75 social media channels using #LibMeEntertainYou
• #LiberationDecoration competitions – children are encouraged to design their own Liberation Bunting, while adults are invited to decorate the exterior of their homes, Liberation-themed.
• Complementary gifts for Islanders, including free bunting which can be collected from any Waitrose store in Jersey; an exclusive, commemorative booklet which will be delivered to every household in the Island; as well as limited-edition commemorative coins for senior citizens and pin badges for all school students
• A limited amount of official Liberation 75 merchandise will be available to purchase in all Waitrose stores in Jersey.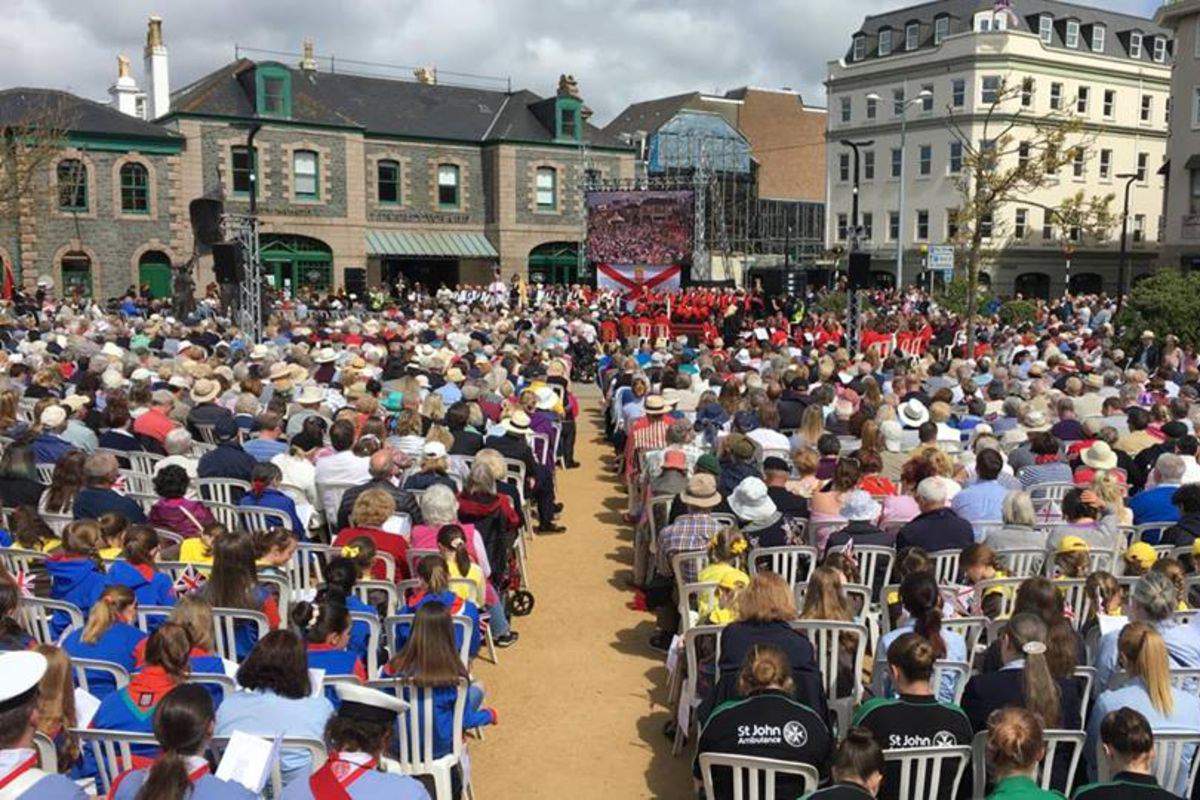 The day is usually marked with a service in Liberation Square attended by hundreds of people