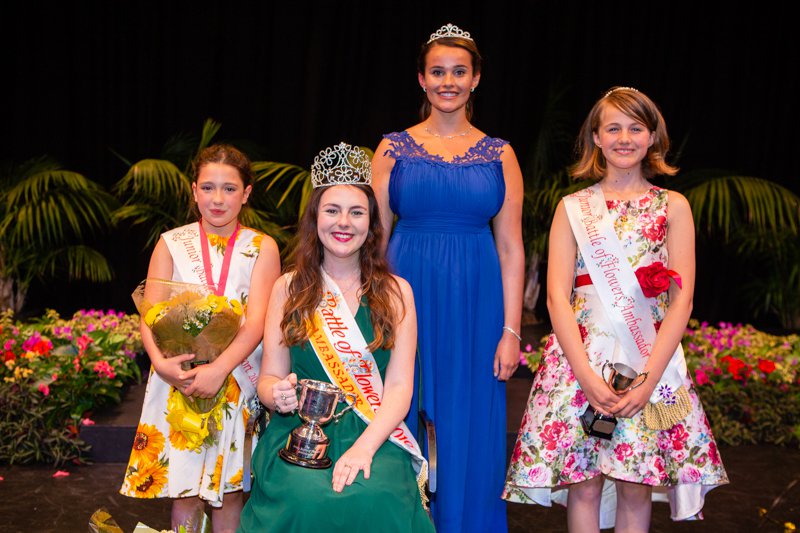 The Jersey Battle of Flowers Ambassador  2019 is Danielle Noble-Devenney.
The 22 year old HR officer took the title over eight other contestants in last night's competition at Jersey Arts Centre.
Danielle, who won the St Helier Ambassador role in April, told Channel 103 how it felt to be crowned overall winner.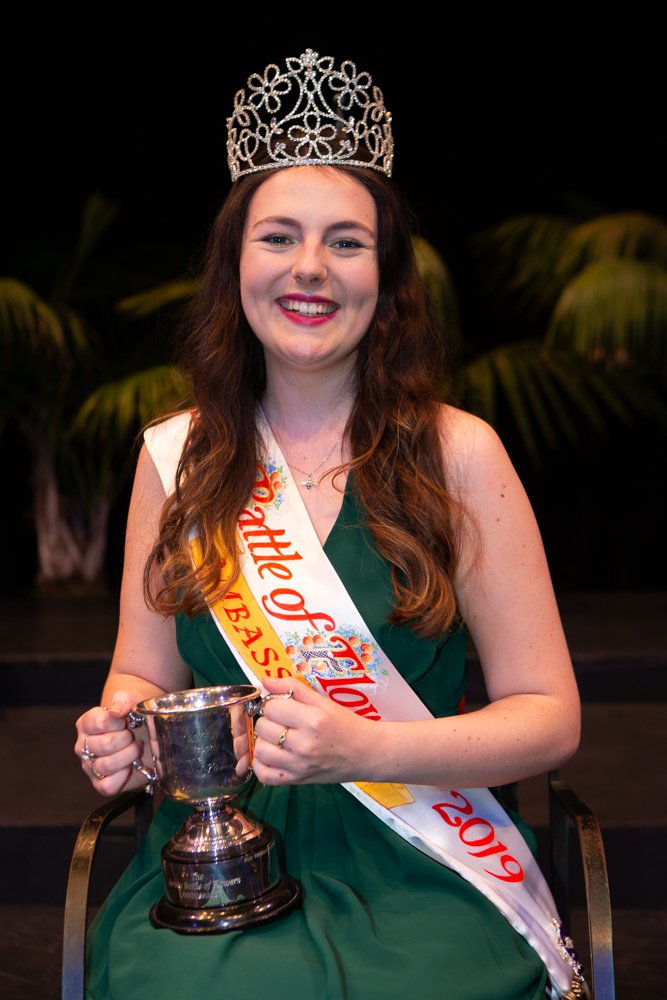 "Ovewhelming! I am just so happy. I was just over the moon last night. I think it will be so amazing to be at the top of the (Battle) float."
Danielle, who works for a local finance company, has been involved in the summer parades for the past decade with the St Helier and Trinity entries.
"It really is the cherry on top of the glittering Battle cake career."
21 year old trainee teacher Emily Pallot was named consort, while Junior Ambassador is 12 year old Eloise Morel from St Lawrence who will be accompanied by 10 year old First Tower pupil Jasmine Joblonski.
"Once again it was another great evening with fantastic competitors so as always a difficult decision for our judges. It's especially nice to see the Battle spirit is still alive within our younger community and I'd like to thank everyone who took part and in particular would like to wish out title holders an enjoyable and memorable year ahead." - Jackie Donald, Event Director.
The contestants in the 2019 competition were:
Junior Ambassador – Ruby Butler, Mara Emilia Frunza, Georgia Rose Irwin, Jasmine Joblonski, Scarlett Le Fustec, Tommy Little, Elias Mangan, Cian Molloy, Eloise Morel, Kadi Francis Siddiqui, Ruby Tomlinson and Mia Child Villiers.
Senior Ambassador – Yasmine Bates, Francesca Buckle, Rachael Hermitage,
Lucie Hosking, Murray Le Masurier, Danielle Noble-Devenney, Emily Pallot,
Maisie Robertson and Poppy Thompson.
The 2019 Jersey Battle of Flowers takes place on the afternoon of Thursday 08 and Friday evening 09 August. Tickets are now available to book online at battleofflowers.com
Photos: Alex Cordiner