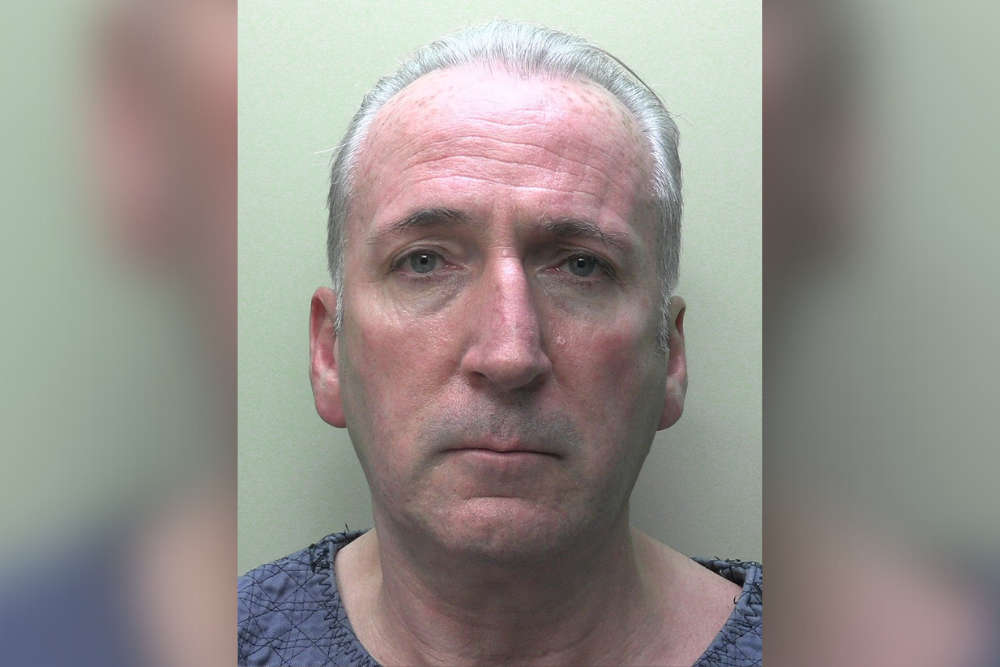 Paul Kelly will spend two decades behind bars for 28 serious sexual offences - including rape - committed over an eight year period.
The 57-year-old heard his sentence in Jersey's Royal Court today (13 November 2023) after being found guilty of the charges in June.
He was convicted of eight counts of rape, 12 counts of gross indecency with a child, seven counts of indecent assault and one count of grave and criminal assault.
The police investigation found he abused his vulnerable victim over a prolonged period, from when the girl was a very young age.
Following his sentencing, Detective Constable Caroline Foord described his crimes as 'the most abhorrent in nature' and said they had caused 'a very high level of suffering and distress'.
"Not only did Kelly silence a vulnerable child through fear, he also successfully deceived many professionals and even those close to him.
We hope that today's sentencing will provide the much-needed reassurance that the victim can begin to rebuild her future."
Police arrested the Kelly in April 2022 following an extensive investigation and charged him in September 2022.
The victim has received support from specialist officers and Independent Sexual Violence Advisors.
"This case highlights the very challenging circumstances faced by many victims who have been subjected to sexual abuse.
Although this was an historic (sic) event, we praise this victim for the courage and strength she has found, to come forward to the Police to report this situation. The victim was given reassurance that a thorough investigation would be conducted and the evidence was compelling."
"We are committed to investigating and prosecuting all sexual offenders no matter how long ago the offences occurred and we want to assure victims that there are a number of agencies who are in a position to offer support and guidance through all stages of the criminal justice process."
Kelly has been put on the Sex Offenders' Register for 20 years.
There are several local agencies that offer advice and support: The SARC at Dewberry House provides expert independent and confidential support to victims of sexual abuse. Call: 01534 888222.
Jersey Domestic Abuse Support (JDAS) is an independent service developed to protect and support victims of domestic abuse, who are at risk of significant harm. Call: 01534 880505.
Jersey Action Against Rape (JAAR) provide and maintain a supporting framework for survivors and their families. Call: 01534 482801.
Jersey Women's Refuge offers help and support for victims of domestic abuse. Call: 0800 7356836
Victims First Jersey is a free and independent service offering confidential support to victims and witnesses of crime. Call 0800 7351612.
The Safeguarding Partnership Board helps agencies to work together to safeguard children and adults at risk. Reporting concerns about a child – call: 01534 519000, concerned about an adult – call 01534 444440.