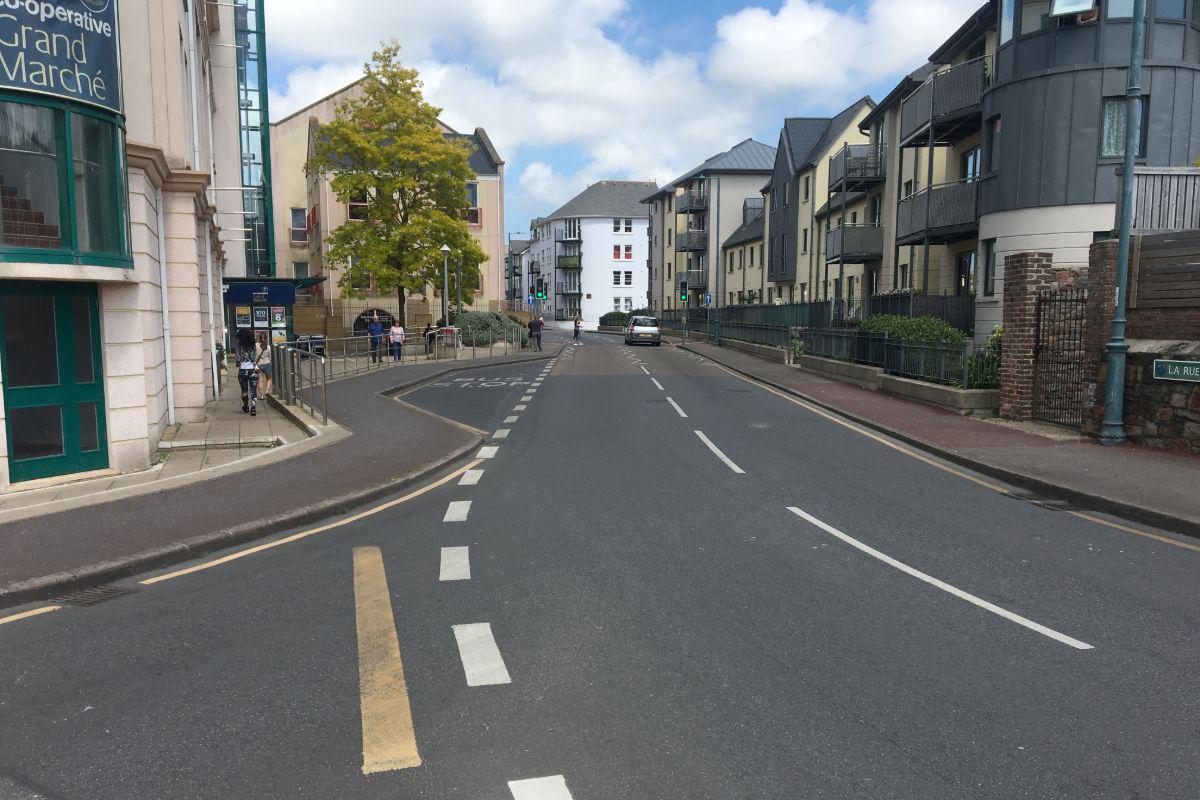 The woman is said to have been approached on La Rue Le Masurier, while sitting outside the Grand Marché.
A man's been arrested on suspicion of sexual assault.
Jersey Police received a report of a woman in her 30s being approached while sitting outside the Grand Marché in St Helier and forced to a nearby address.
The pair were said to have walked from the Millennium Town Park on Tuesday morning towards Stopford Road.
The woman was wearing a short jacket and leggings, and the man was wearing a tracksuit.
The assault is alleged to have happened at around 9:30am on Tuesday 21 May.
A 36-year-old man has been questioned and released on bail, and officers are appealing for witnesses.