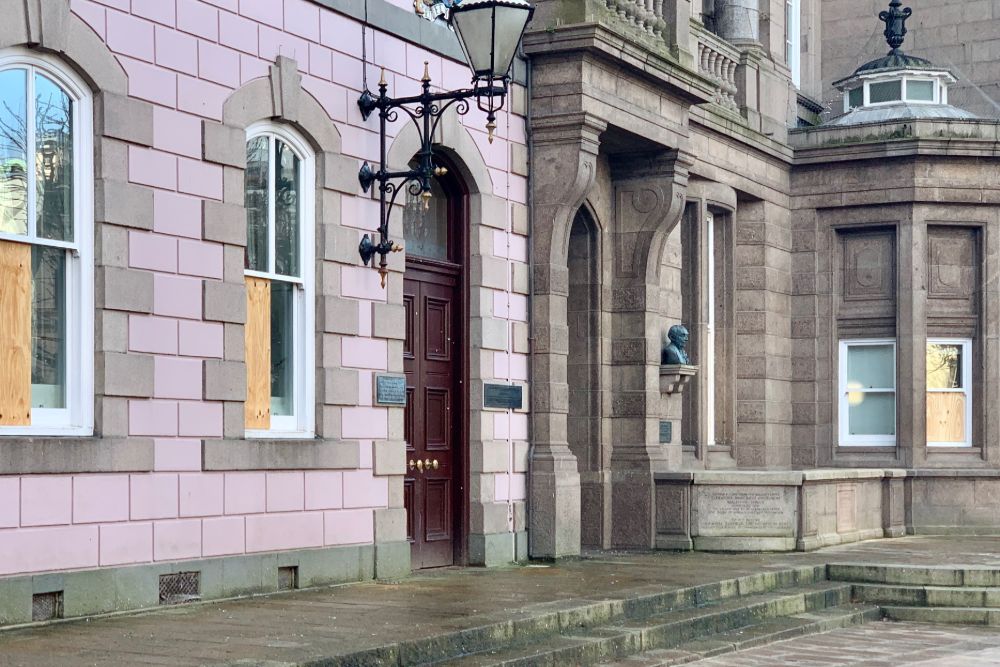 The States building's boarded-up windows
A 24-year-old man's been arrested after allegedly breaking into the Royal Court in the early hours of this morning.
Jersey Police were called to the States building in the Royal Square at around 1am on Christmas Eve.
10 windows were smashed, and the man found inside the building by Police dog Leo and his handler.
He was arrested on suspicion of breaking and entering and remains in Police custody.
Officers are appealing for information - anyone who saw the break-in or anything else suspicious at the time is asked to call 612612 or Crimestoppers anonymously.