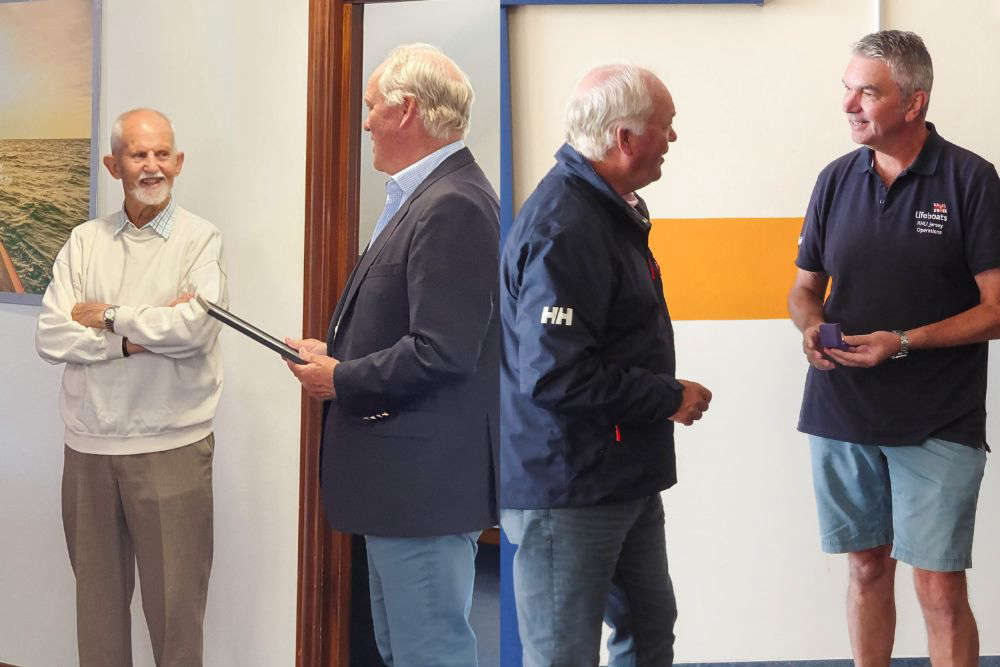 Jurat Roy Bullen and Michael McNally receiving their awards from RNLI CEO Mark Dowie
Two long-serving RNLI volunteers have been recognised for their service and support to the charity.
Roy Bullen and Michael McNally were presented with awards by the RNLI's Chief Executive Mark Dowie, who visited the island last week.
It was his first visit to Jersey since taking on the lifesaving charity's top job two years ago.
It also marked 10 years since the RNLI lifeguards began patrolling Jersey's beaches.
Mr Bullen has supported the charity in various roles over the last 55 years, as Jersey Harbours Launch Authority, Honorary Secretary of the St Helier and St Catherine's lifeboat stations and as the Chairman of the RNLI in Jersey.
Mr McNally has spent the last 20 years as crew and helm of the St Catherine's inshore lifeboat.
Celebrations at St Catherine's lifeboat station were cut short though, as just after Mr McNally had received his award, the inshore lifeboat was called out to investigate reports of an inflatable dinghy found off the island's north coast.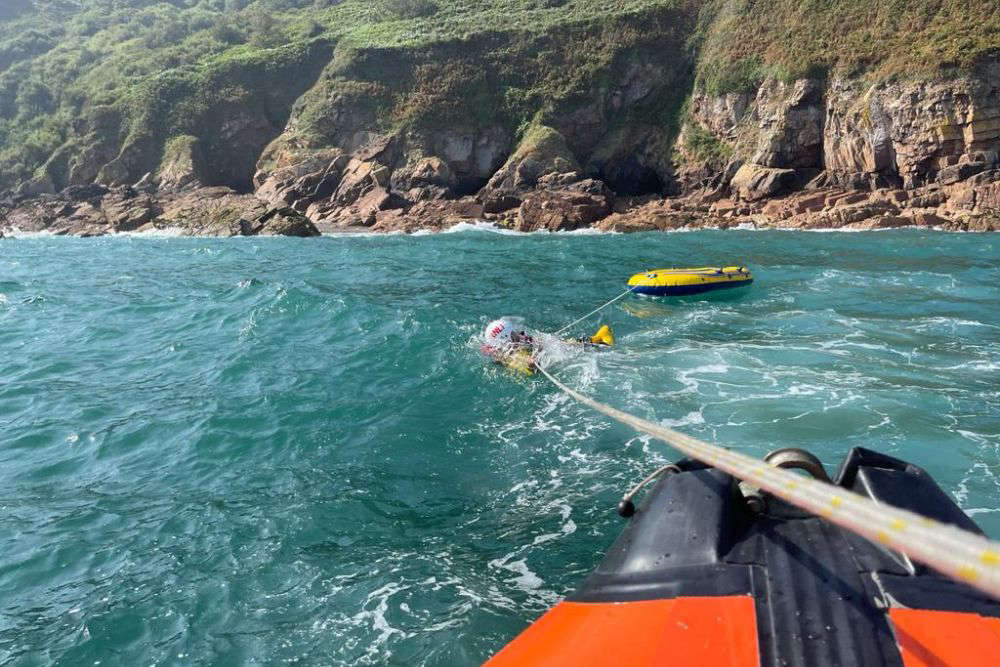 The inflatable dinghy was found below La Saline quarry in St John
There was no one on board or reported missing.
The RNLI is warning that inflatables aren't suitable for use at sea:
"RNLI Jersey wishes to remind beachgoers of the risks associated with inflatable toys which are easily blown out to sea and can present risk to life for anyone unfortunate enough to be in/on them.
"At the very least they can result in search and rescue assets being deployed unnecessarily which could mean those assets are not available where there is a genuine need."