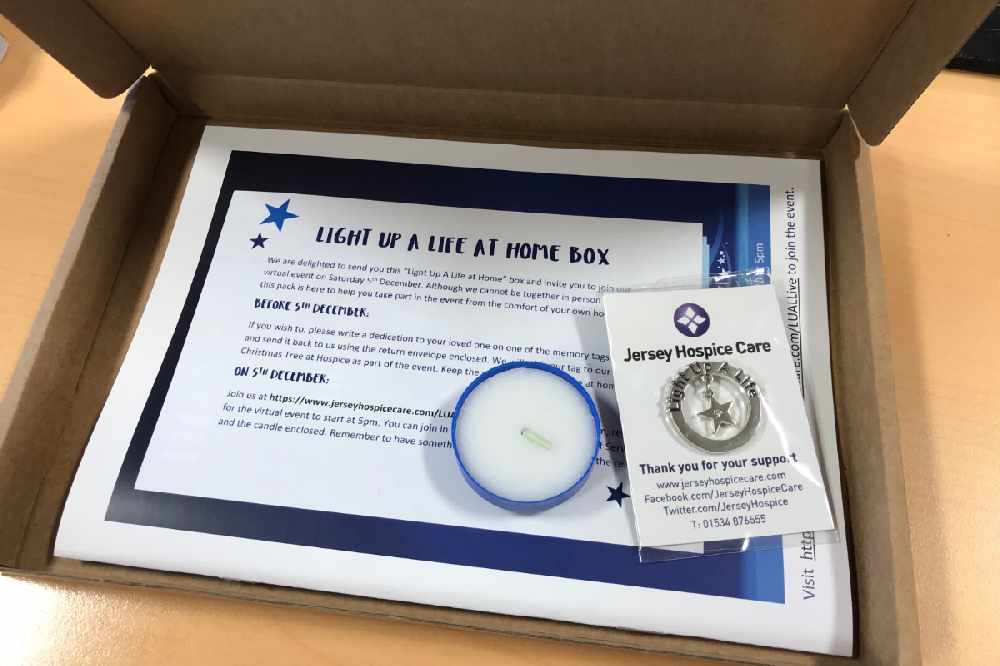 More than 150 people have signed up for the Light Up a Life at home pack.
Islanders will be able to celebrate and remember the lives of loved ones from the comfort of their own homes this evening.
This year's Light Up a Life event is being held virtually, with Jersey Hospice Care hosting an online stream starting at 5pm.
More than 150 islanders are set to attend to help and remind those grieving that they're not alone.
The 30-minute event, which starts at 5 o'clock, includes readings, songs, music and the lighting of five candles, which those attending are encouraged to join in with from home.
The outside Christmas tree lights will then be turned on at Hospice.
"This is a really important event this year. It's been especially challenging and we know that people haven't been able to grieve or celebrate the lives of their loved ones as they would like to.
"So this is a really important time for us to come together to take a moment and celebrate the lives of our loved ones as a community.
"We know that people have suffered loss and not been able to grieve together. Coming together when you lose someone – whether it's this year or last year, whether it's someone in Jersey or someone overseas – it's a really important way to grieve together to celebrate that life.
"We recognise that it's really important to have these events where we mark those important people in our lives who are with us no longer." - Katrina Hancock, Director of Income Generation.
Those who want to attend the event can watch for free here.
The Jersey Hospice Care's Community Bereavement Service is available for those experiencing the loss of a loved one.