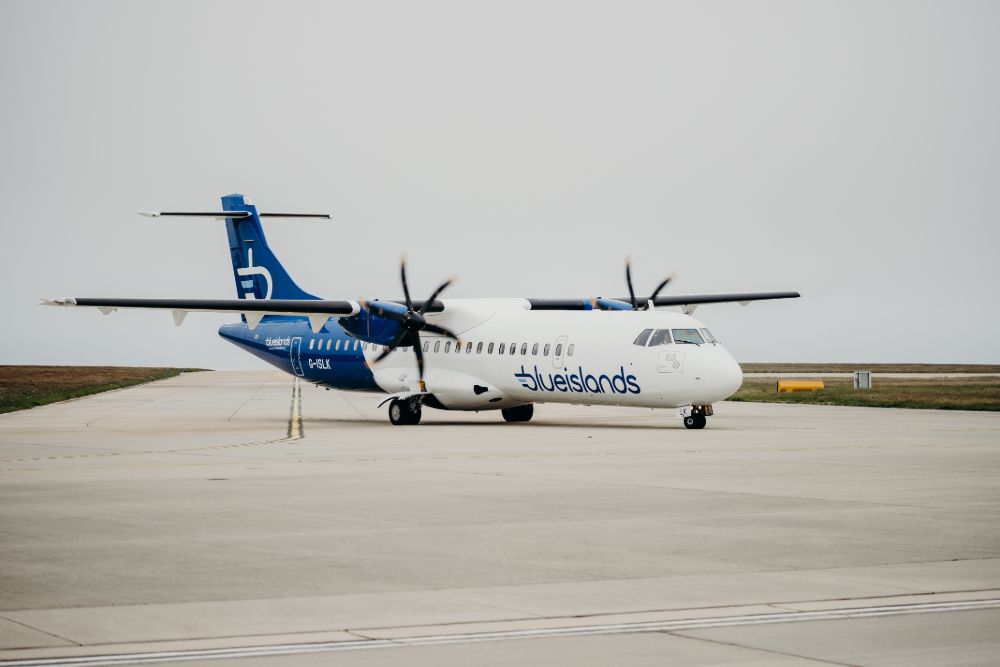 'Lifeline' flights between Jersey and the UK are being re-introduced from next Monday.
A drop in demand for commercial air travel has led to most flights in and out of the island being cancelled.
The government-funded Blue Islands flights will start to and from Southampton initially.
We're told the route is 'no longer commercially viable' without States funding.
Flights will run at least once a day during the week, possibly increasing if the demand is there. They will be available to everyone, not just essential workers as was the case earlier in the year.
There will be two flights a day (morning and evening) on Mondays and Friday and single afternoon rotations on Wednesdays, Thursdays and Fridays.
Jersey's air passenger numbers are down 95% compared to the same time last year.
The islands currently only has airlinks to Gatwick and Southampton.
Earlier this month, British Airways announced the suspension of their Heathrow link until 2nd December. easyJet is currently flying Jersey to Gatwick four times a week, having suspended other links.
"We're committed to providing off-island connectivity for Islanders. It's evident that many routes are not commercially viable for airlines to operate in the current climate, but through our lifeline contract with Blue Islands, we can ensure services continue.
"This resilience of connectivity will maintain access to vital medical care, Island links for students studying in the UK, and those needing travel to see friends and family."
"At the same time, we have an established testing programme which ranks among the most effective in Europe to continue to protect our borders." - Senator Lyndon Farnham, Minister for Economic Development.
Blue Islands flights will continue until the lifeline flights start so that there will be no loss of connectivity.