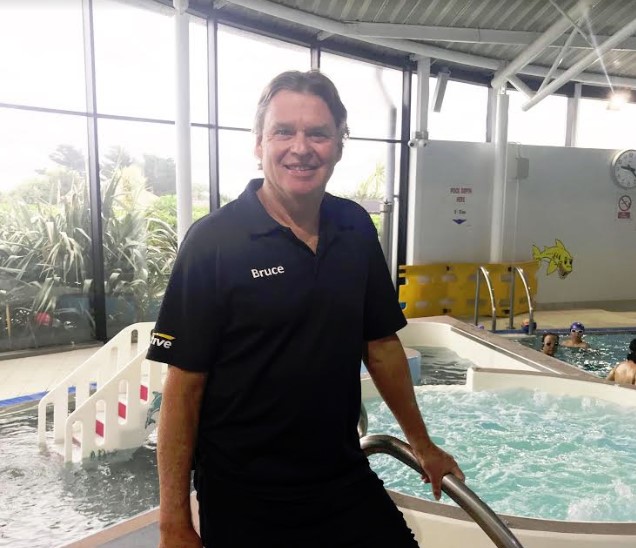 One of Jersey's longest serving lifeguards is retiring today after 40 years keeping us safe
It is Bruce Bridal's last day keeping watch over Les Quennevais pool.
He has been there since it opened 23 years ago, and before that was at Fort Regent in its heyday:
"It was so busy and we used to have that Pluto's Playtime - I am sure everyone remembers that! It was quite hard life-guarding all that, but it was good fun. It kept you on your toes!"
63 year old Bruce was born in Zimbabwe and started his career as a lifeguard in Durban in Sourh Africa in 1976.
He moved to Jersey in 1979 and worked as a lifeguard at the El Tico tower until 1983 before moving to Fort Regent, and then to Les Quennevais.
Centre manager Rachel Sawyer has described him as a well-loved lifeguard who has passed his love of swimming to many youngsters, teaching hundreds of children how to swim over the years.
Bruce has told Channel 103 that retirement won't be too different to his working life in that he will still be swimming at the pool, enjoying the beach, and doing some surfing.
"We are lucky to have such beautiful beaches in the island."