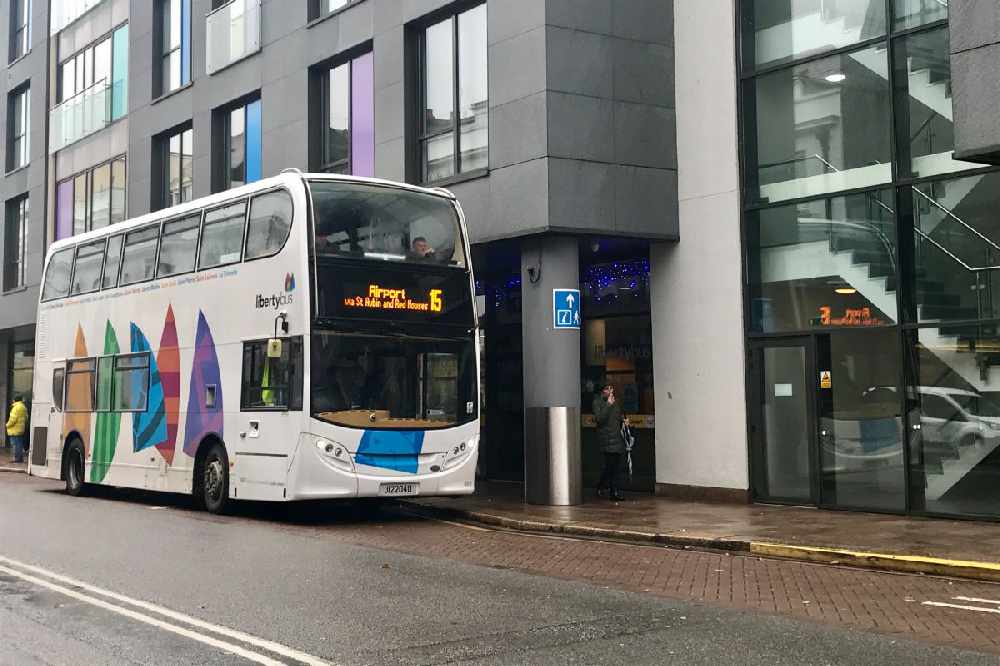 LibertyBus is set to introduce transfer tickets to make it cheaper for passengers who need to catch more than one bus on a journey.
Currently, people going from one side of the island to the other will have to pay separate tickets at full price.
The savings for taking two trips will be:
* 30p for Avanchicard - £3.30 down to £3.
* 50p for contactless - £4 down to £3.50
* 60p for cash - £4.60 down to £4.
They have an expiry time of one hour and are due to come into effect when lockdown restrictions are lifted.
Infrastructure Minister Deputy Kevin Lewis says this will make it more convenient for passengers.
"I am pleased to announce that LibertyBus will be introducing transfer tickets on buses in the near future. We are broadening the range of tickets being offered on the bus service as part of our commitment to investing in a better bus system, which more people will want to use, while supporting the Sustainable Transport Policy.
"Regular bus users who already make through-trips on the bus service will continue to be able to use their season tickets to make even bigger savings - unlimited travel passes start from £46 per month, meaning that someone using the service five days per week will only pay £2.12 per day for all their journeys, which is cheaper than the single cash fare.
"Implementing this new transfer ticket is part of our long-term strategy to enable us to accurately identify the number of through-journeys that Islanders are making. The data we will collect from through-fare journeys will feed into the comprehensive review of fares and ticketing that forms part of the Bus Service Development Plan."
It hasn't gone down particularly well with one States Deputy though, with Montfort Tadier calling the discount passengers would receive 'derisory'.
He says they 'completely miss the point', adding that it should be possible to travel and transfer for a single fare.
The "through fares" proposed by @LibertyBusje completely miss the point. It is a derisory discount on your second fare, nothing more. It should be possible to travel from Point A to point B, transferring at C for a single fare. The Minister @Deputy_Lewis should get behind this. pic.twitter.com/bHxDSbkjiB

— Montfort Tadier (@DeputyTadier) April 17, 2020