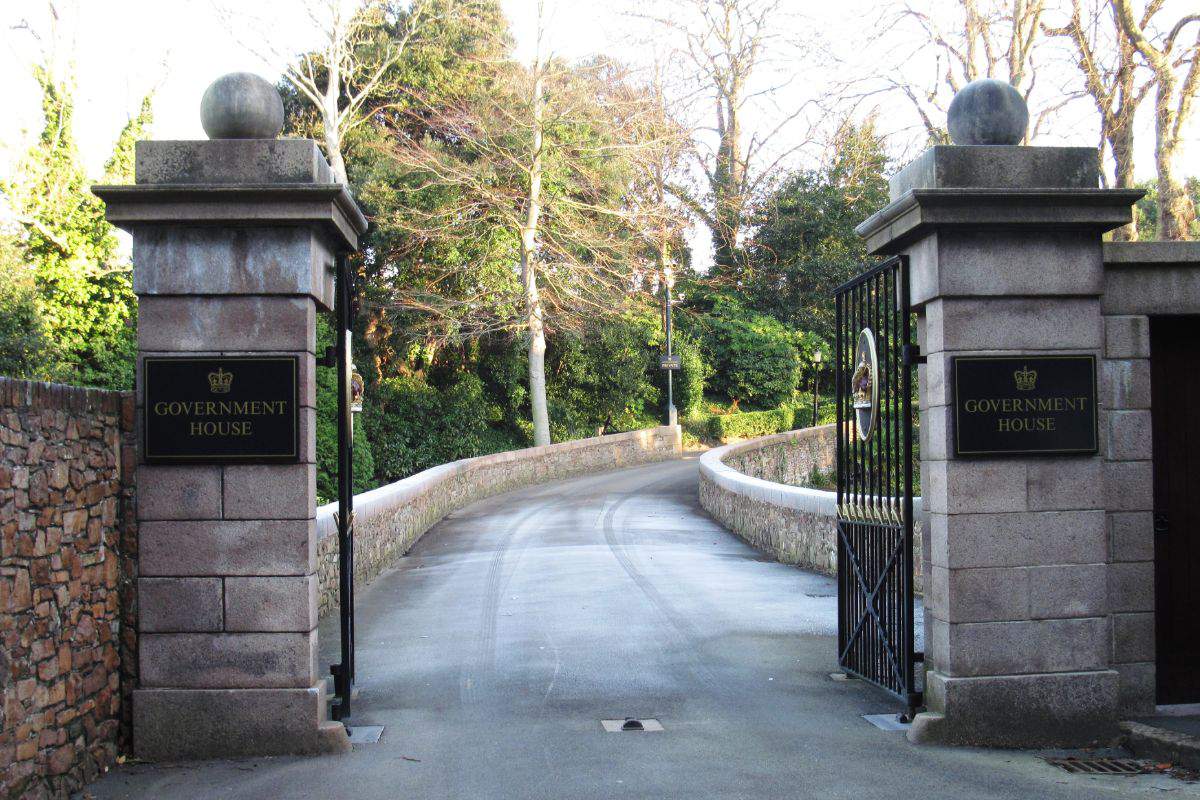 A new fountain will be created in the grounds of Government House to mark 75 years since the island was liberated.
The Planning department has approved plans for the fountain on the west of the site on St Saviour's Hill.
The sculpture has been designed following a 2018 competition that invited secondary school pupils to submit their ideas.
It will be built from Jersey granite and aluminium.
The design includes a 'fountain wall' and tiles including a map of the island.
The planning application was made in the name of the Office of the Lieutenant Governor.
It does not detail how much the fountain will cost, or who is paying for it.
The grounds of Government House are open to public annually to mark the Queen's birthday in June.
According to Jersey's government, the residence of the Queen's representative receives between 3,000-5,000 visitors a year, including Royals, Ambassadors and Heads of State.
A £130,000 refurbishment of the house has been budgeted for 2022, including painting, wallpapering and fitting new carpets.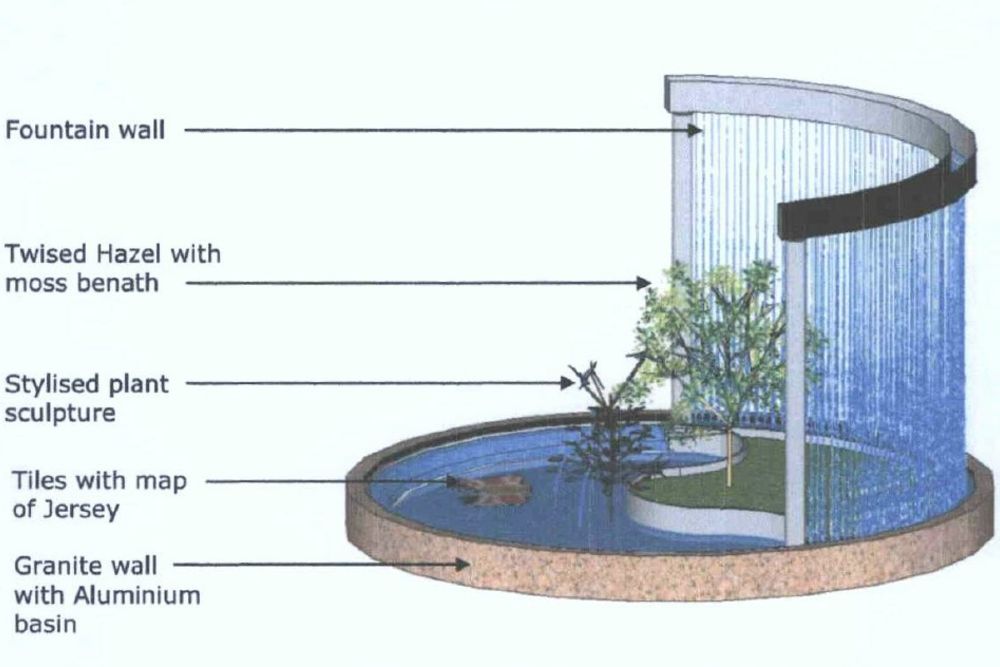 Plans for the new fountain (Image Credit: Antony Gibb Ltd.)