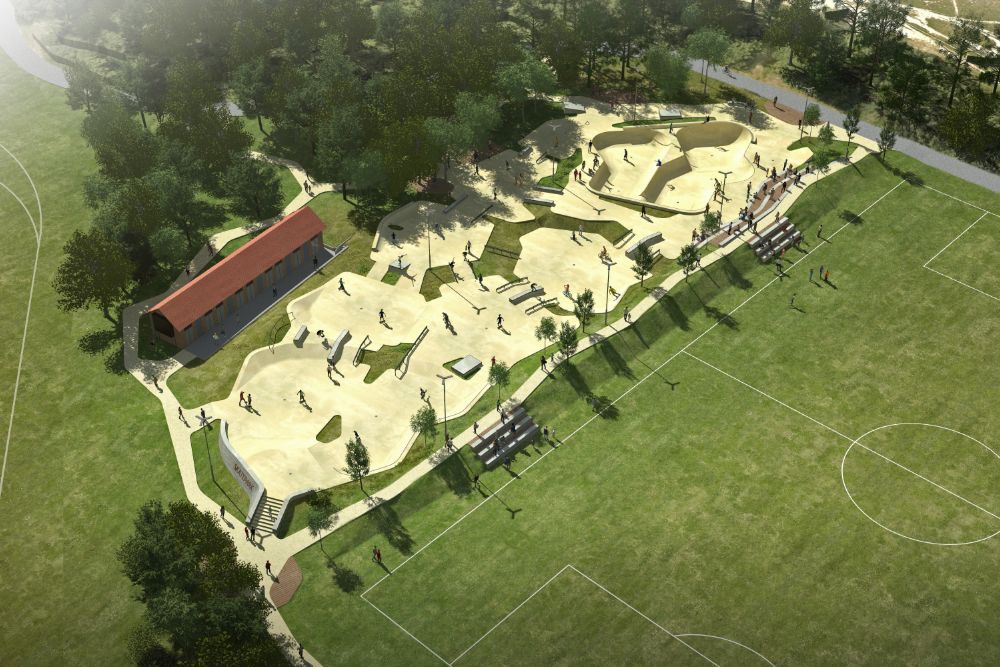 A detailed planning application has been submitted to build a skate park at the Les Quennevais Sports Centre, with an outline application for South Hill due to follow next week.
The aim is to deliver both facilities by January 2022, if they receive planning permission by the end of July 2021.
It was decided by States members earlier this month that applications should be lodged for two main parks instead of one, despite it coming at a greater cost.
It's estimated that an extra £1million would be needed to achieve both parks, along with a site in the east and smaller satellite facilities in St Helier.
The Assistant Minister in charge of Sport, Deputy Hugh Raymond, says he's pushing to get this extra money in place.
"I'm looking to put something together for further funding and we're looking at different avenues within our budget to see how we can deal with this.
"To be totally honest, we don't have all the funding to be able to do two huge parks at the present time. It's important that we try to get this into the government plan for 2022 to 2024."
Les Quennevais was the site identified as the preferred option in January 2020, but concerns with accessibility saw attention turn to South Hill Gardens in the summer of 2020.
Economic Development Minister Senator Lyndon Farnham has told Scrutiny he is confident of securing the extra funding required.
"I'm sure, having listened to (States) members, the support States members gave us and the momentum they put behind us just to get on and do it, I'm sure we'll get healthy support in the assembly for additional funding."
The St Brelade option was able to be submitted first because designs were more advanced.
Road safety and environmental issues with South Hill are still being worked on ahead of the St Helier site being lodged with planning.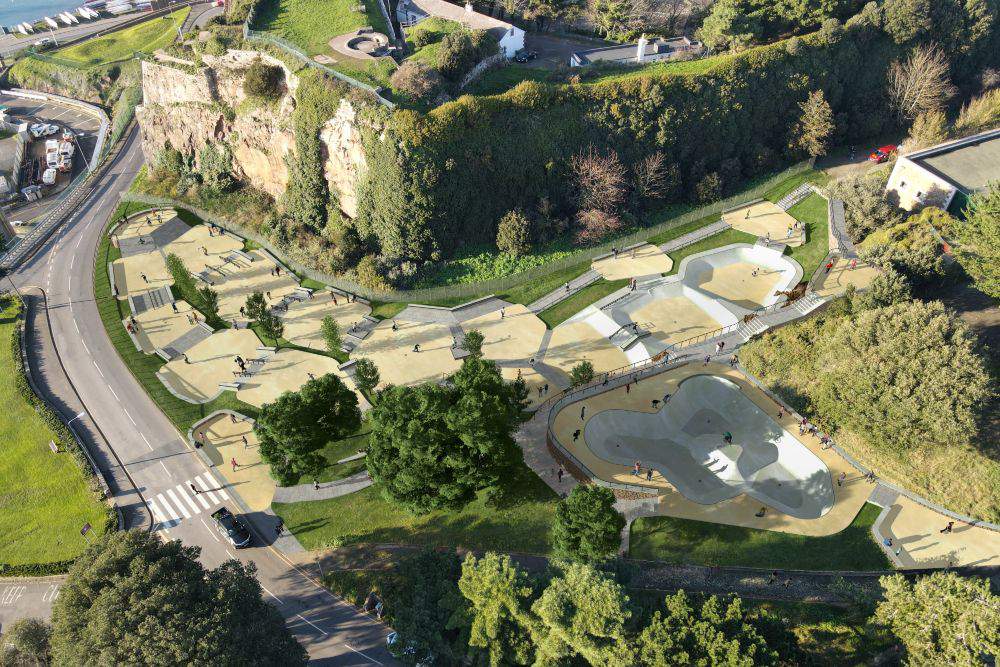 "As urban sports become more widely accepted as seen by their inclusion within the forthcoming Olympics in Japan, there is an increasing demand for skate and BMX facilities locally from young people looking to stay active and socialise with their friends.
"I am pleased to have been able to work with the EDTSC team to move forward this important project and thank officers for their focus on the new skateparks." - Senator Steve Pallett, former Assistant Minister in charge of sport.