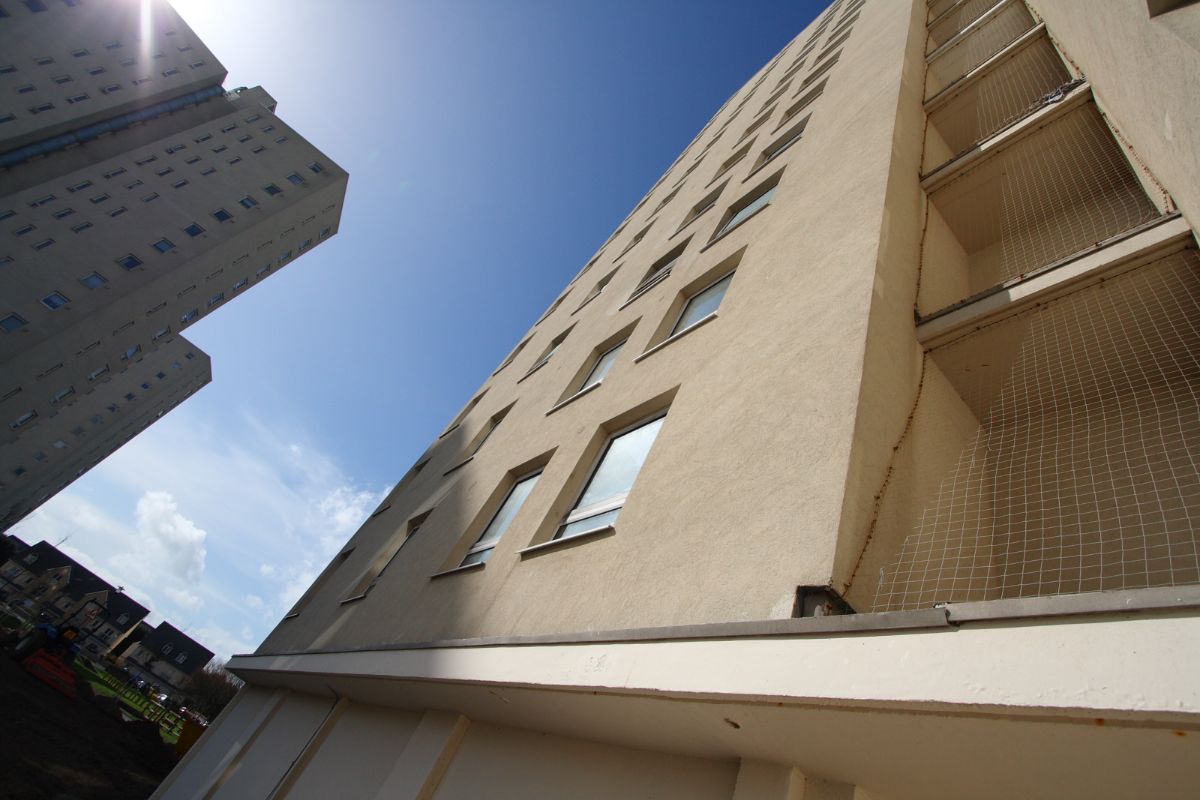 Image Credit: Dan Marsh
Residents at the Le Marais tower blocks in St Clement have been told they'll have to leave their homes.
Andium Homes says it's while they're re-wired, have sprinklers installed and are extensively refurbished inside.
Since they were built in 1972, the Le Marais towers have been home to hundreds of islanders - with some tenants living there since they first opened.
Andium Homes says it originally planned to renovate the blocks four floors at a time, moving tenants to different floors while the work is carried out.
However, the social housing firm says on reflection it wouldn't be 'fair or appropriate' given how disruptive the work would be.
Now, an entire building will be vacated - one block at a time, with residents moving to Samares, Le Squez or other towers once they've been renovated.
---
"We had initially considered a plan to carry out the works four floors at a time and move tenants up/down floors on a temporary basis, but we no longer think this is fair or appropriate given the significant disruption the work will cause, and tenants told us this when we last visited them. Instead, we will now empty the blocks, one block at a time.
"Tenants from the first block will have to move elsewhere but we have the benefit of new supply becoming available at Samares and Le Squez Phase 4, so they will be able to remain in the area should they wish to do so. The later blocks will move in turn to the newly refurbished towers. So these are now permanent moves rather a temporary move.
"We do acknowledge that a number of residents at Le Marais are very elderly, and some have lived there since they were built. These works are essential, so we have no choice but to move them."
-Andium Homes
---
Andium says it's written to tenants to let them know - and will be visiting them all individually on Wednesday.
It promises further support will be available to residents who need assistance during the move.
Work is due to start next summer, with all four towers done up by 2024.