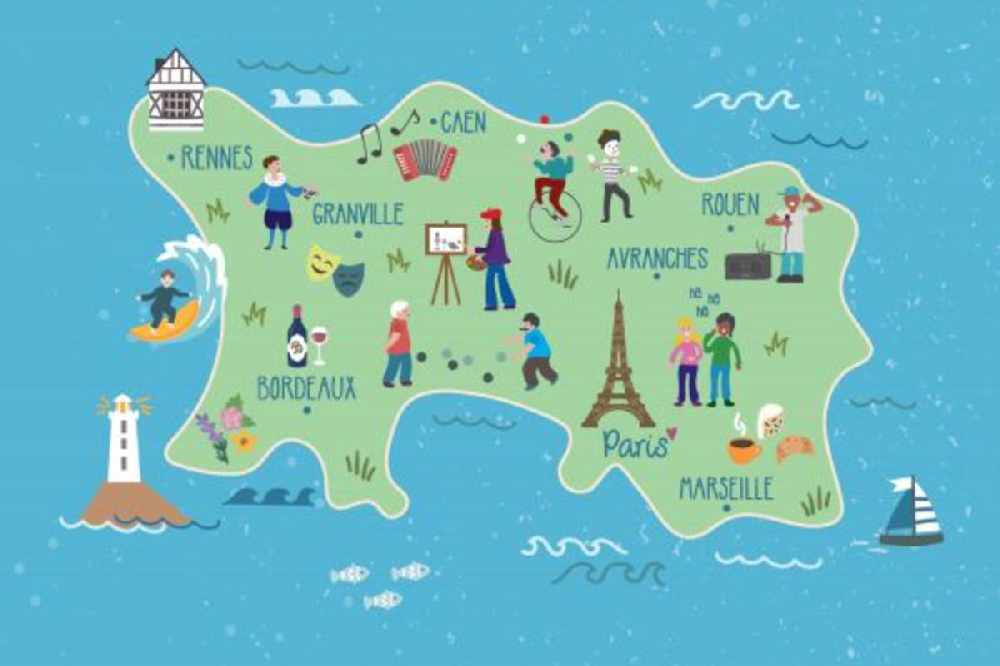 Jersey is celebrating its French connection over the next five days with the return of the Le French Festival.
Events include live music, juggling and puppetry alongside French food and drink, a Norman market and the arrival of 100 yachts taking part in the Tour des Ports de la Manche.
The inaugural Le French festival took place in 2017, to revive a cultural celebration of Jersey's link to its French neighbours that first started in the 1980s.
Camille Perdereau from Alliance Francaise de Jersey explains what's different about this year's activities.
"For the first time it's a pan-island festival, it also takes place in Guernsey. This year we have a much more ambitious programme with a lot of quality entertainment with quality artists coming from different places in France."
Other highlights include Cie Les Invendus, a juggling group from the Breton village of Saint Nolff who will open the festival with a performance at the Arts Centre this evening.
There'll be a programme of sea shanties by Granville-based group Strand Hugg, a pop-up stall called 'Le French Booth' to explain the links between Jersey and its neighbours.
The majority of events are free, including a live screening of Wagner's 'The Flying Dutchman' transmitted live from the Rennes Opera House around Brittany and closes the festival on 15 July at the Arts Centre.
Deputy Montfort Tadier, Chairman of the Organising Committee, is delighted to bring the event back.
"I was very impressed with the energy and success of the inaugural French Festival in 2017, so it is a real privilege to play a part, as Chairman of the Committee, for the 2019 event.
"France and "all things French" have a special place in the heart and psyche of Jersey life. This festival is a great way for us to reconnect with the rich offering that France, its culture, art and heritage have to offer.
"I would particularly like to thank the committee for their hard work as well as all sponsors and volunteers. Merci bien!"
Today's events are:
French Booth in Charing Cross - 10am-5pm
St John's Twinning Association - 10am - 1pm
Guided Tour "Uncovering your French connection" - 10:15am start from Liberation Square
French Mix Music at Charing Cross by DJ Stefunk - 12pm-2pm
Norman Market at the Weighbridge - 12pm-8pm
Juggling/Dance Show Cie les Invendus in the Royal Square - 1pm-1:30pm
French Festival Opening at the Jersey Arts Centre - 7pm-8pm
Juggling/Dance Show Cie les Invendus at the Jersey Arts Centre - 8pm-8:45pm