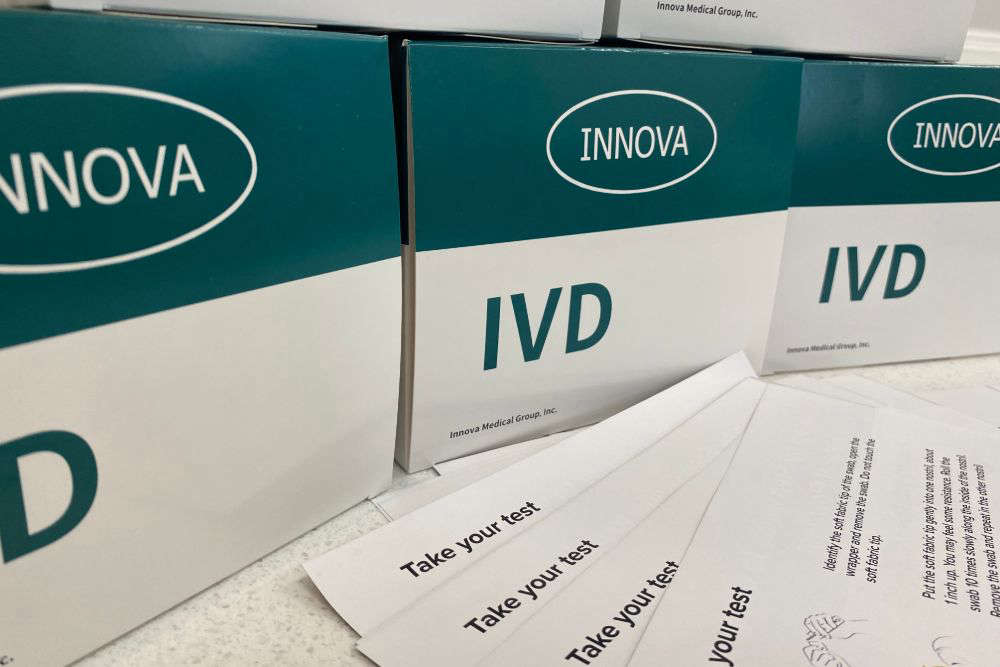 The tests can be picked up from parish halls.
More than 2,000 Jersey secondary school students have registered for free lateral flow tests to use at home.
Registration opened yesterday (2 September), ahead of schools returning next week.
58 test results have already been uploaded online, with all of them negative.
Each student who registers receives 25 kits to use twice a week for the next three months.
They can be collected from a number of parish halls. They can also be picked up from secondary schools from Monday 6 September, when staff return to the classroom.
"We have had a fantastic response to the voluntary Lateral Flow Tests for secondary school students and all education staff since registration opened yesterday morning.
"Thank you to all who have registered so far and all the staff in the Parish Halls who are helping to distribute the self-testing kits to students before they return to school next week." - Deputy Scott Wickenden, Children and Education Minister.
Staff are also being offered the chance to self-test from home by using these kits.
As of this morning (2 September) 3,041 people had registered. 2,368 of them were secondary students.
"Attending school is extremely important for children and young people. Precautions have been introduced in schools, nurseries and colleges, to reduce the risk of transmission in children and young people to promote continued attendance.
"I would like to take this opportunity to thank all those who have worked hard throughout the summer preparing for students and staff to return to school and especially those who have registered for the Lateral Flow Testing from home programme.
"I would urge all those who have yet to register to claim their free self-testing kits online and collect ahead of starting school next week." - Dr. Ivan Muscat, Deputy Medical Officer of Health.
Members of staff in all education settings are being offered a PCR test before returning to the classroom, which can be booked by calling the coronavirus helpline on 0800 735 5566.
Other safety measures will remain in place when schools, colleges, and nurseries reopen to limit the potential spread of the virus, given that many young people haven't been vaccinated.
272 people are currently known to have Covid-19 in Jersey.
32 new cases have been found. Two people with the virus are receiving treatment in hospital.