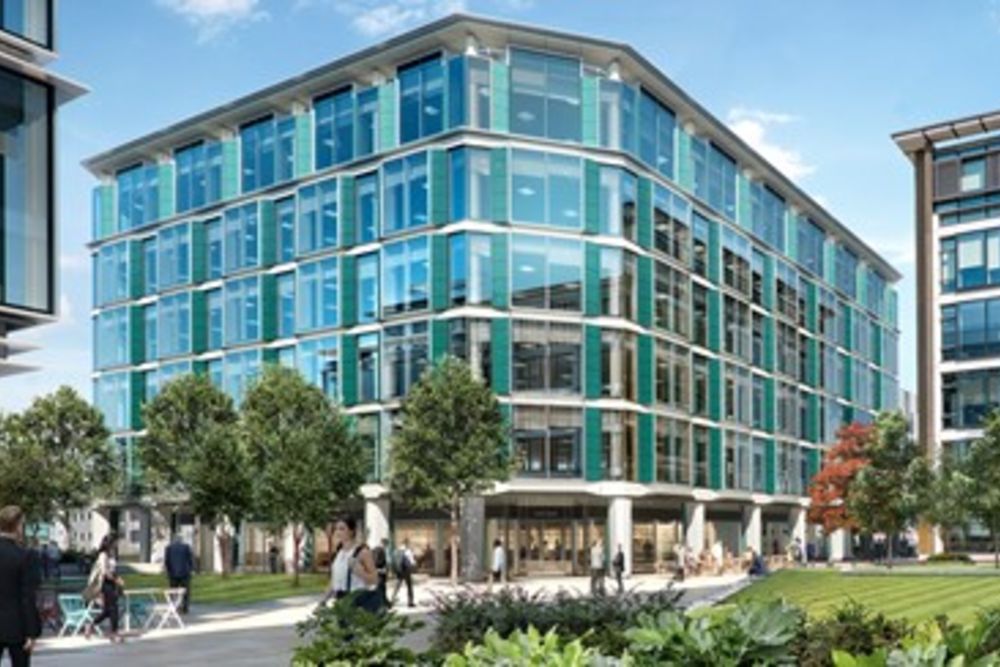 A fourth office block will be built at Jersey's International Finance Centre - the largest of the quartet yet.
IFC 2 will be tallest, at seven storeys, and the biggest overall at 142,200 square feet.
It will provide 95,000 square feet of office space, and retail space for restaurants or bars on the ground floor.
The Planning Committee has approved the application, which includes basement parking for 41 cars and 120 bikes.
The latest block will be constructed north-west of IFC1 and IFC5.
Permission has previously been granted for IFC6 and work is due to start on it later this year.
Trenton Square will be extended, with more planting and a new 'artistic installation'.
Permission was granted despite a 24 page letter of objection from John Barker, Chairman of the Jersey Action Group, who asked for a moratorium on any further IFC building until the area is included in the South-west St Helier Masterplan or there is an opportunity for a public consultation.
Officers recommended IFC2 for approval for its 'high quality of architectural design'. '
Lee Henry, Managing Director of the Jersey Development Company said the building is still needed, despite the impact of the coronavirus pandemic:
"Whilst we fully anticipate there to be greater flexibility afforded to employees going forward in terms of working from home for a day or two a week, we certainly consider that there will still be a requirement for office accommodation."
St Helier Constable Simon Crowcroft has welcomed the project:
"I think that people will enjoy working both inside and outside these builldings. They are - if you have been inside them - incredible places to be in."