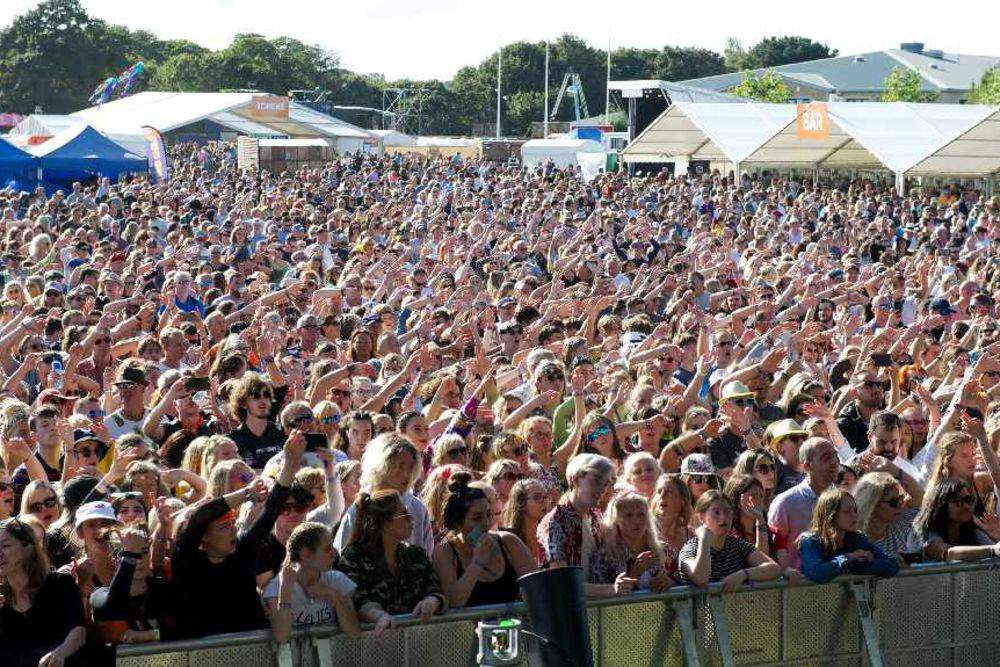 The fate of popular September events such as the Weekender Festival and the Jersey Air Display could be clearer next week as Ministers consider whether to ease coronavirus restrictions further.
STAC will meet on Monday to discuss a possible move to Level 1 of the safe exit strategy. Ministers will then meet on Wednesday to discuss their recommendations ahead of an expected decision later in the same week.
The government's drawing up guidelines on what might be permitted in terms of gatherings of more than 40 people.
"International evidence suggests that large gatherings and events have been a significant catalyst for transmission of COVID-19, and such gatherings will need to remain under control in Level 1.
"These guidelines are likely to require organisers to manage safe distancing and hygiene, to enable contact tracing, to limit access to alcohol, and to impose tight controls on international attendees. All public events will continue to require Bailiff's Panel approval."
Health Minister Deputy Richard Renouf says he can't say yet what will be allowed.
"I don't know whether they (Weekender Festival and the Jersey Air Show) will go ahead or not, but we are talking with organisers about what may be required.
"When the advice comes through next week then it may well be clearer as to what is safe."
Many measures originally set for Level 1 are already in force - such as open borders, one metre distancing and drinks-only pub service.
Deputy Renouf explains what else may change with the move from Level 2 to 1.
"Possibly some of the guidance around large gatherings. We are limited in numbers, the figure is 40 at the moment for larger gatherings - that may change.
"Certain businesses who are still prevented from opening may be able to open under certain conditions."
Level 1 will end when the pandemic is over, most likely when a vaccine is successfully developed and deployed.
In its Covid-19 strategy published last month, Ministers said further provision for mental health services would be re-implemented - including:
* Older Adults Primary Care Team - Using communication mediated by technology and a face-to-face service when reformed in Level 1. Providing occupational, functional assessments and group therapies using physical distancing protocols
* Jersey Talking Therapies - Opening a new 'front door' to allow people to contact directly and ask for help.
"Our aim for Level 1 of the Safe Exit Framework is to agree a set of public health measures that enable as much social and business activity as possible, while remaining safe as we learn to live with COVID-19.
"We need to be sure that any decision to move through the levels of the Safe Exit Framework is informed by the latest monitoring evidence, so we move only when it is safe to do so.
"Any changes to events guidelines in the autumn will depend on the prevalence of COVID-19 and the risks we face at the time. I hope Islanders will understand why it may still be necessary to curtail some of the activities we usually enjoy in a Jersey summer." - Deputy Richard Renouf, Health Minister.