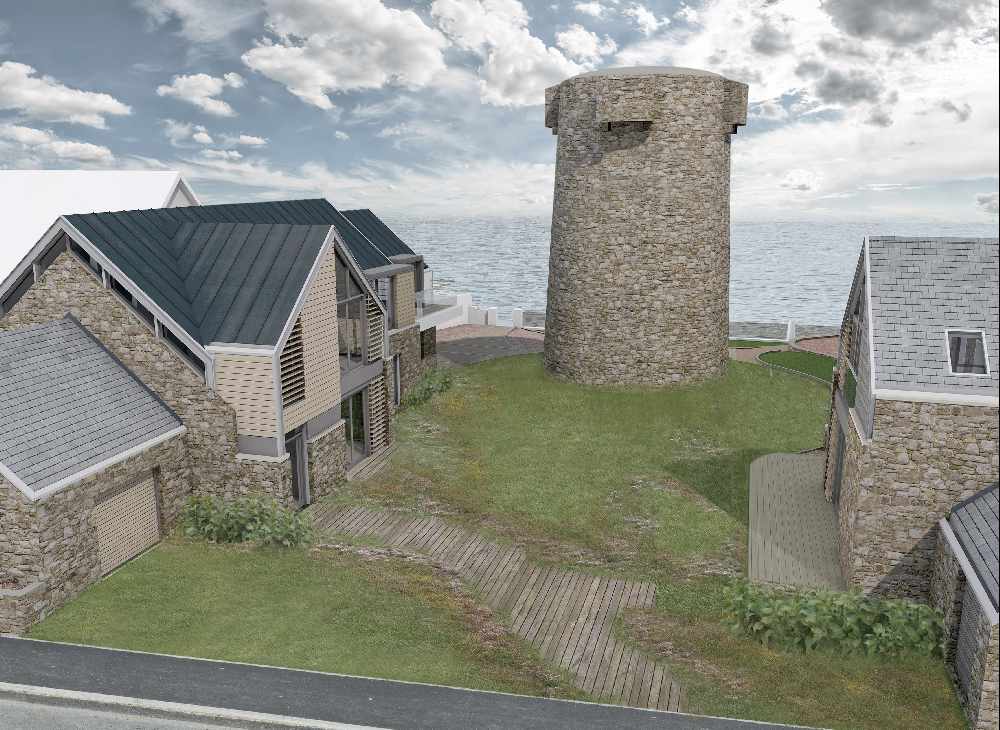 Plans to build around Keppel Tower in Grouville have been approved.
The redevelopment of Elizabeth Cottage and Keppel Cottage has got the go ahead from the Planning Committee.
It will mean 10 new two and three bedroom beach-side apartments.
Developers say the historic grade three listed tower will be 'carefully restored'.
They are also promising a new public footpath, bus shelter and a funding contribution for the Eastern cycleway
The decision follows eight years of work on the scheme after previous applications were challenged by neighbours.
Applicant Bob Beslievre has thanked neighbours for their overwhelming support.
"We are pleased the Planning Committee has shown their support and we can now start looking forward to regenerating this derelict part of Grouville's coastline and to reinstate a part of Island history for the public with the restoration of Keppel Tower."