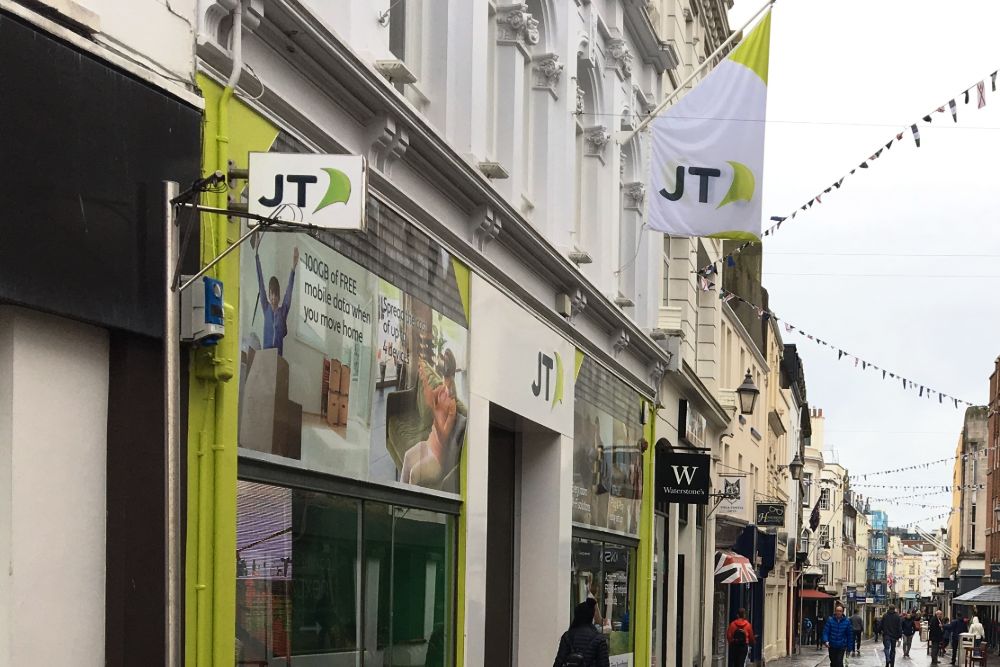 JT is selling a majority stake in its 'Internet of Things' division to a private equity investor, in deal rumoured to be worth around £200 million.
It is the division that connects electronic devices of all types for customers across the world.
It was set up in 2014 and has doubled in size every year for the last three years.
There are almost 10 million JT SIMs in active use today.
The new business will remain headquartered in Jersey.
JT Chairman Phil Male says the sale shows 'the vast potential and value of Jersey's digital sector' and 'demonstrates that within Jersey we have both the human talent and the funding to enable and build globally successful digital businesses.'
Graeme Millar, CEO of JT, says the deal is good for JT customers and good for Jersey:
"They will see better products, faster and better reliability, greater scale and speed - and for the island, probably the most valuable digital business in the island, one of the biggest - if not the biggest.
A great success - not just for JT, but frankly for government policy and Digital Jersey and all the work that has been done over the past decade to seek to establish a serious digital pillar to Jersey's economy. We are starting to see some of those investments come to fruition."
The sale aims to maximise the growth potential of the business through further investment, with JT benefiting by supplying services to the new company and retaining a minority stake in it.
The proceeds of the sale will be shared between JT and the Government of Jersey, as its shareholder.
Chief Minister, Senator John Le Fondré, has called it 'extraordinarily good news for Jersey'.
"We welcome this significant inward investment to the Island, which will lead to growth and exciting employment opportunities for Islanders.
The agreement clearly shows that Jersey is gaining a global reputation as an incubator of successful digital businesses, and I am determined that this will represent the start of an even more exciting time for Jersey's digital sector. "
New majority owner of IoT, Perwyn, says it is extremely pleased.
"We have been watching JT's development in this space for some time with great interest and are impressed by both the speed and scale of their success and growth in this area. They are now one of the most attractive players in this global market. The process of dealing with JT and the island of Jersey during this transaction has been collaborative and productive. We are confident this relationship will bring benefits to Jersey, as well as augmenting the island's future attractiveness as an incubator for leading-edge innovative businesses. We look forward to working with the JT team to complete the transaction, which is one of important size and scale for us." - Andrew Wynn, Founder and Managing Partner.