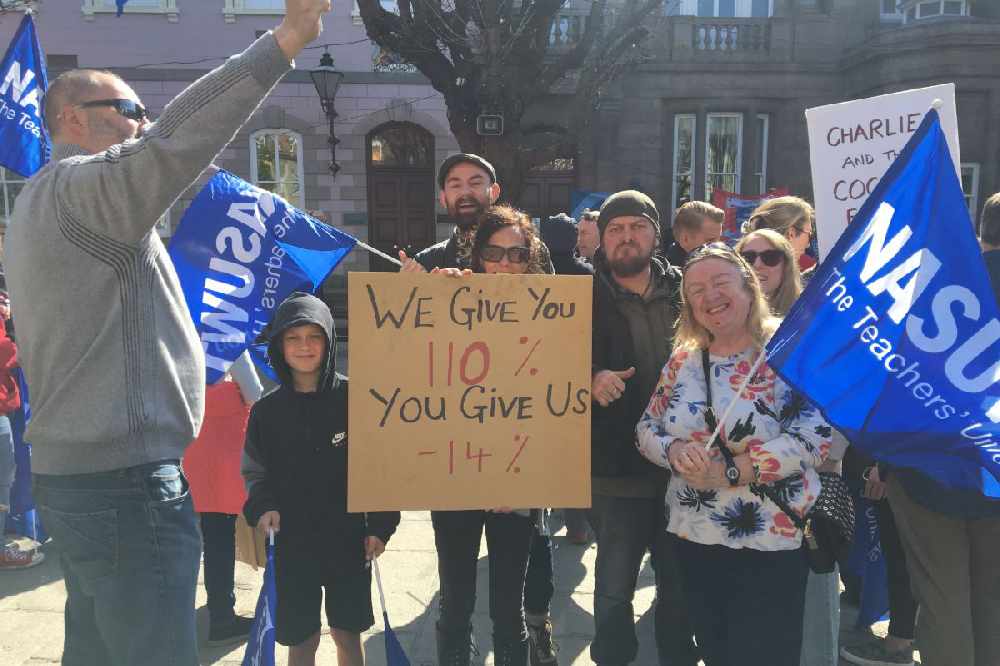 The NASUWT says it's 'unlikely' that it will join in with planned strike action.
In a letter, the NEU - whose members are set to walk out again tomorrow - said working together in the pay dispute would be to their mutual benefit.
However, the NASUWT is planning to stick to its action short of a strike, with further negotiations with the SEB planned for this Friday.
The NEU has been invited to those talks.
National Negotiating Official, Wayne Bates, says a deadline of the 30th June has been set to come to a resolution.
"When we get towards 30th June, we will clearly make a decision whether we have something that is sufficient to take to consultation for members or whether this process has ultimately failed.
"Then we need to reevaluate in consultation what steps the union need to take now - both in terms of further talks and in terms of any further industrial action."
Members of the NASUWT are currently teaching as normal, but refusing to cover other lessons if staff go off sick.
The NEU has chosen a different approach - which has led to three walkouts, with another two planned this week (15th & 16th May).
Further negotiations have failed to lead to an agreement - which led the union to appeal to the NASUWT to come together.
"We are in talks, those talks are constructive and it's unlikely that we'd move to an escalation (to strike action) at this point.
"However that comes with a caveat that the decision is taken by the National Action Committee in consultation with members, not by myself" - Wayne Bates - NASUWT National Negotiating Officer.
A full list of school closures for the next two days (Wednesday 15th & Thursday 16th May) have been announced on our 'School Closures' page.