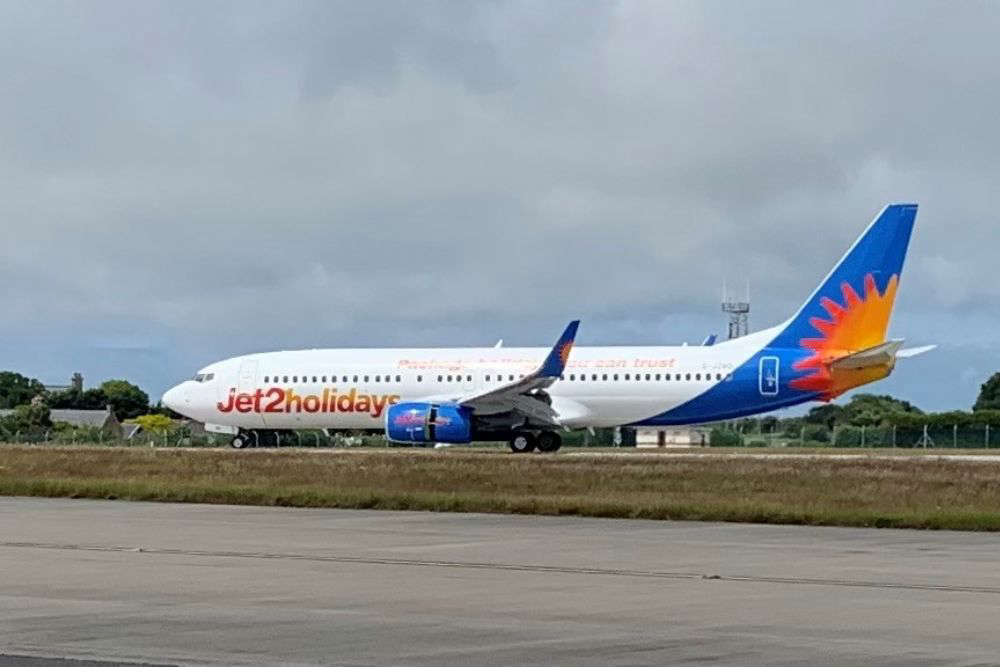 Jet2 has cancelled all flights from Manchester to Jersey after the end of June.
The airline has also reduced its services from Birmingham and London Stansted to once a week.
They will run on Saturdays only, instead of twice-weekly.
The decision has come after a 'routine review' of its flight programme.
"As a successful business that is quick to respond to demand, we continually review our flying programme and will make adjustments where required.
This gives us the ability to add flights and holidays in response to demand, and very occasionally we may withdraw flights too." - Jet2 statement.
The airline says the decision is not because of staff shortages affecting other operators.
"We have taken the decision to withdraw some services to Jersey from Birmingham, Stansted and Manchester Airports. It is important to note that this decision has nothing to do with staff shortages that are currently impacting other airlines" - Jet2 statement.
Affected customers are being contacted and refunded.
The cancellations have upset holidaymakers' plans for a break in the island: Writing to Jet2 on twitter, Beverley Hirst said:
"A group of us were looking forward to chilling in Jersey for my husband's 60th, but you've cancelled our whole holiday today. No alternative flight offered. Not refunding the whole cost. We had unrefundable activities booked in Jersey too. Extremely disappointed in Jet2."
Jet2 is also operating between Jersey and East Midlands and Newcastle once a week and Leeds Bradford three times a week this summer.