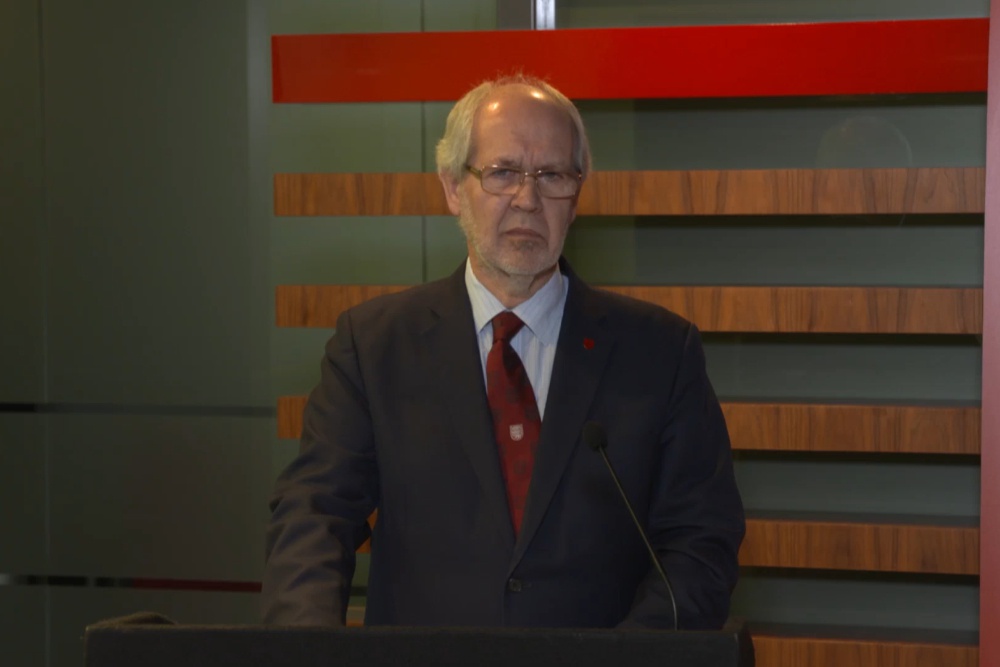 Health Minister, Deputy Richard Renouf
Ministers have announced that Jersey's 'stay at home' order is being extended for another two weeks.
It means the island's lockdown will now be in place until at least the 11th of May.
The restrictions were announced last month for an initial 30 days, only allowing people to go out for up to two hours a day unless they are an 'essential' worker.
The Health Minister, Deputy Richard Renouf, agreed to the extension and announced it in this afternoon's press conference:
"This morning I signed the document formally extending the Order underpinning the Stay at Home Instruction for a further two weeks. I extended the order on the recommendation of the Medical Officer of Health in order to allow us time to plan our detailed exit process.
"I understand the personal, emotional and mental health impacts that the continuing Stay at Home instruction is having on Islanders, and I will make sure we have a plan to exit. But only when it is safe to do so."
Jersey's Chief Minister, Senator John Le Fondré, is due to reveal the government's lockdown 'exit strategy' by the end of this month.
The government's recent modelling shows that if the lockdown was lifted and islanders were to return to 'social distancing', around 800 new cases a day could be expected towards the end of June: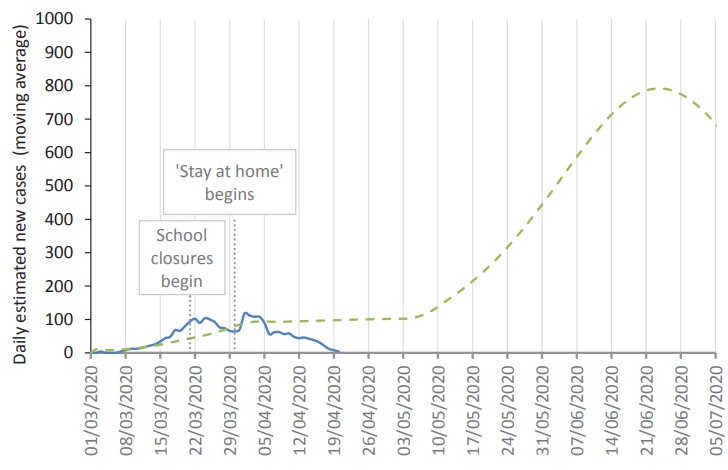 The estimated number of daily cases (blue) vs the predicted number of cases if the lockdown was lifted and islanders were told to practice 'social distancing' (green).
The extension means schools will not reopen until at least 11 May.
They've been shut since the 23 March to combat the risk of coronavirus.
Senator John Le Fondre says talks are continuing on how to welcome back students to the classroom.
"What we need to understand is as and when we say we're going to start easing the lockdown restrictions is what does that mean for schools. Does that mean all schools go back on day one, 100%? I would emphasise that's probably unlikely.
"That is very much something the Minister for Education and her officers, in conjunction with the medical advice, are working on at the moment."