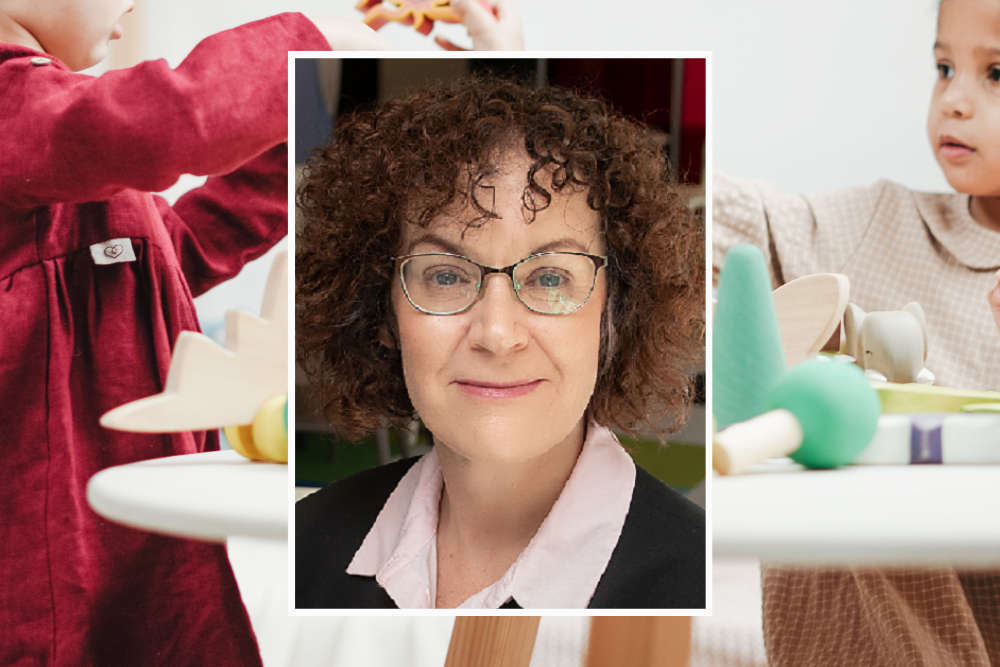 Dr Carmel Corrigan has been nominated for appointment as the new Children's Commissioner for six years.
A comprehensive recruitment process was held to replace Deborah McMillan, who resigned last summer. Andrea Le Saint has been the Acting Children's Commissioner since then.
The selection process involved England's former Children's Commissioner and a panel of young people and was overseen by the Chair of the Jersey Appointments Commission, Chris Stephenson.
The States Assembly must approve the nomination before Dr Corrigan can be confirmed for the £134,000 a year job.
Chief Minister Deputy Kristina Moore and President of the Scrutiny Liaison Committee, Deputy Sam Mézec, will seek support for the appointment at the next sitting on 28 November.
If accepted, Dr Carmel Corrigan will work independently on behalf of young islanders to protect and promote children's rights for the next six years.
Dr Corrigan says she is committed to further enhancing and embedding the promotion, protection, and fulfilment of children's rights in law, policy, services, and in the wider community.
"I hope both to support and challenge those who have influence at all levels – be they States legislators or individual professionals – to bring about positive change for children.
Involving and hearing from children themselves will, as always, be an essential part of this work.
I am very much looking forward to meeting many of the children in Jersey and those who have key roles in their lives."
The Children's Commissioner works with every child in Jersey who is:
Under the age of 18,
Under the age of 25, if they have a disability, have been in care, or have been involved with the youth justice system,
And placed off-island for their care or treatment.
They are also part of the British and Irish Network of Children's Commissioners.
Chief Minister, Deputy Kristina Moore, says she is delighted that Dr Carmel Corrigan has been nominated for appointment as the Children's Commissioner for Jersey.
"Dr Corrigan's experience and knowledge will be of enormous value in helping professionals to work together on the importance of children's rights and in transforming understanding and acceptance throughout the community."
The favoured nominee has a lengthy history working with national and local organisations to promote children's rights.
Currently, she heads the Participation and Rights Education Ombudsman for Children's Office in Ireland.
Dr Corrigan has been improving government policy-making there, which includes internationally through the UN Committee on the Rights of the Child.
She has a PhD in Social Work and Social Policy, awarded by Trinity College, Dublin, a BA in Sociology and History and an MA in Sociology from the National University of Ireland Maynooth.
Alongside those academic achievements, she has a postgraduate diploma in Child and Family Law from the Irish Law Society.