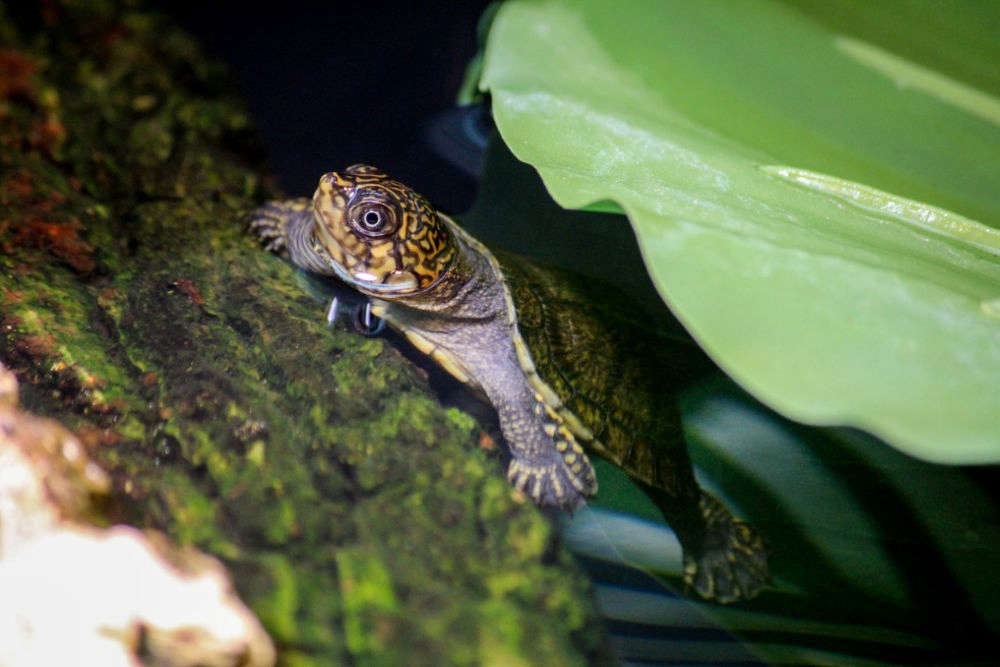 Credit: Jersey Zoo
Jersey Zoo has another 'first'. Six critically endangered Madagascar big-headed turtles have hatched there.
They have been born to a pair of turtles that had been confiscated from smugglers in Hong Kong.
It is only the second time a european zoo has had offspring from the species.
Keepers have had a close eye on them in a dedicated rearing aquarium behind the scenes and report they have already doubled in size since they emerged from the egg late last year.
Nine eggs were laid last July, and six hatched successfully in late 2022, measuring just 3cm in length.
The zoo had not anticipated the pair that arrived in 2019 would breed for a few years as both were small (20cm) when they came to the island.
The species can reach up to 50cm.
Watch: Rescued Turtles Rehomed at Jersey Zoo.
"The hatchlings here will enable us to develop more husbandry insights to advise our Malagasy colleagues at our turtle captive breeding centre in Madagascar." - Matt Goetz, Durrell's Head of Herpetology.
Significant threats to the species include the hunting of turtles and eggs and the loss of wetland habitat.
Durrell's Rere Turtle Conservation Project supports community members to carry out patrols in the Ambondrobe Protected Area and Ankarafantsika National Park to protect nests from poaching.
Wetland restoration is also being carried out at these sites.