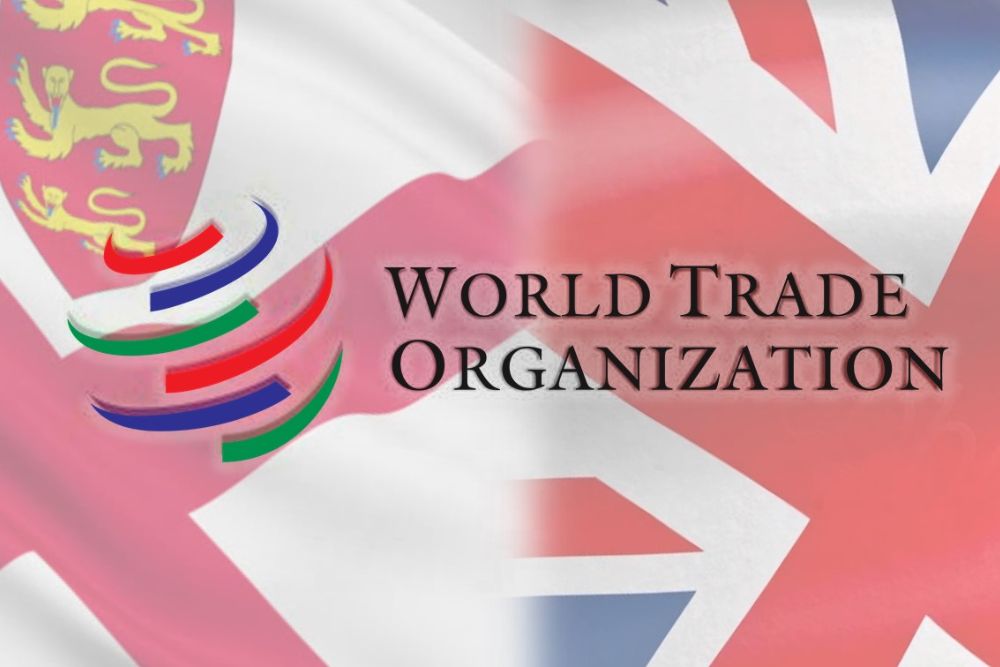 Jersey is set to become a member of the World Trade Organisation after the UK leaves the EU.
The UK Foreign Secretary, Dominic Raab, has written to the WTO, notifying them that it intends to extend the territorial scope of its WTO membership to Jersey and the other Crown Dependencies.
If the UK leaves without an agreement, that extension would take effect immediately after 31st October.
That means Jersey companies will have access to global rules on trade in goods and services with other WTO members, including EU member states and most countries.
External Relations Minister Senator Ian Gorst says achieving this extension has been an objective for more than 20 years.
"I want to thank the officials from across Government, and especially within the Ministry of External Relations and the Financial Services and Digital Economy team, for their skill, diligence and tenacity in pursuing this objective. Their work has placed Jersey on the strongest possible footing as we explore global trading opportunities post-Brexit.
"We recently began our Let's Talk Trade public consultation to seek local views and evidence on the shape Jersey's future international trade policy, and the opportunities presented under WTO membership are explored as part of this exercise.
"We will also be arranging briefings with local traders and members of the agricultural and fisheries industries, to ensure that they understand the regulatory and practical effects should WTO rules apply in the event of a No Deal Brexit."
Delighted to have confirmation today that the UK will extend @wto membership to #JerseyCI when it takes up independent representation after #Brexit. This achieves a 20+ year policy aim and ensures Island companies have access to global rules on trade in goods, services and IP. pic.twitter.com/ZNrnCbQYfp

— Senator Ian Gorst (@Ian_Gorst) October 18, 2019
The UK's International Trade Secretary, Liz Truss, has welcomed the change:
"Britain is on the verge of taking back control of our trade policy for the first time in 46 years. That means our own independent seat at the World Trade Organization and I am delighted we will soon extend our membership to include the Channel Islands. 
"This is an important step that provides continuity for the businesses and consumers of the Channel Islands and reaffirms the UK's commitment to preserving and advancing the global trading system in the face of rising protectionism."