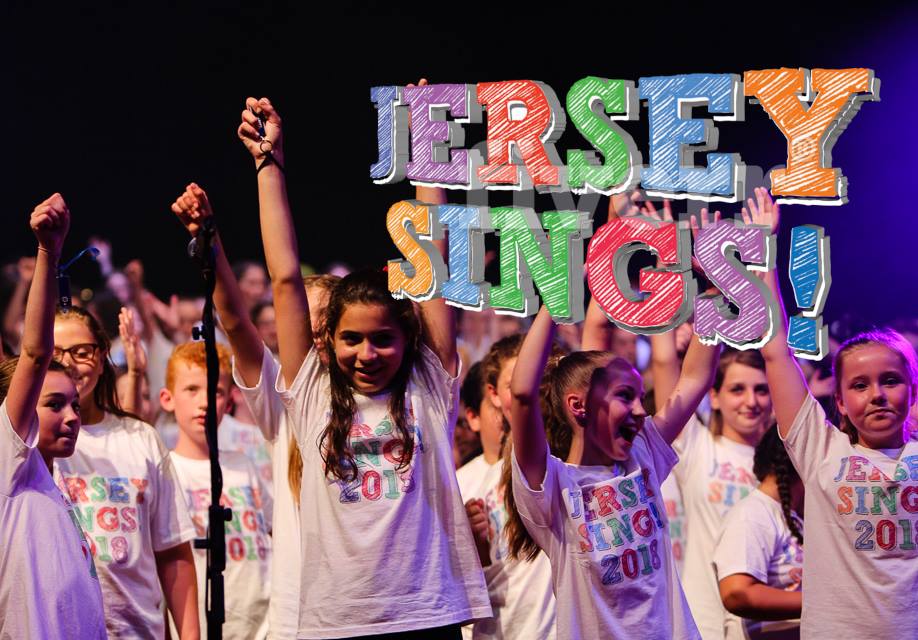 Next week's Jersey Sings is under threat after the government said it can't help pay for it.
1,500 children from 28 schools have spent four months rehearsing for the performances, due to take place at the Trinity Showground on 19th and 20th June.
The annual educational projects have this year seen youngsters learning about the suffragette movement, Jerriais, and environment and cultural issues for the showpiece concert.
James Mews, Chairman of the Music in Action charity, says £16,000 is needed to just break-even.
He's hoping the Education Minister will step in to make sure it goes ahead and is asking for firms to rally behind and save the educational event;
"We'd love for the States to come up with the money. We'd love businesses to support, and islanders as well can make donations - but without funding the event, and indeed the charity itself is under threat. So we hope we can all pull together and make Jersey Sings the best Jersey Sings yet."
Jersey Sings Director Stephanie McGill says young people would suffer if the programme can't continue:
"Research has proven that singing helps children's creativity, language as well as personal and social development. Singing releases endorphins to the brain allowing the children to be more open to new ideas and helping them to learn in other areas of the curriculum. Jersey Sings 2019 was so popular and had the largest number of children participating yet. We are all so desperate for it to work. It is an incredible experience for the children to take part in and I don't want them to lose out."
To help save Jersey Sings, islanders are asked to call 767547 or 07797 714735 or email [email protected]
Music In Action claimed it was only told by the government earlier this week that they couldn't offer financial support this year.
In a statement issued to Channel 103, the Education Minister Senator Tracey Vallois says that isn't true:
"We informed Music in Action last September that due to budgetary constraints we would not be in a position to financially support this year's Jersey Sings.
"For the past three years, we have offered financial assistance, as well as support across a number of areas including educational workshops and safeguarding, to help Music in Action run this event. We have once again this year given great practical support to Music in Action to assist them.
"Music in Action were aware nine months ago that we were not in a position to provide funding in 2019, therefore it is incorrect to state that notice only came ten days before the event. There is genuine partnership working between Education and Music in Action, so this extremely last minute approach to ask for additional costs for re-locating from Fort Regent is entirely inappropriate."
Hours later, the Minister issued a further update, saying the department has agreed to help where it can following a successful meeting:
"Following a positive meeting with James Mews, who chairs Music in Action, we are all committed to ensuring that the children who've been preparing for next week's 'Jersey Sings!' performance are able to continue with it. I have asked officers to look into what support the government can provide to enable our ongoing partnership with Music in Action to continue on this and wider music projects."