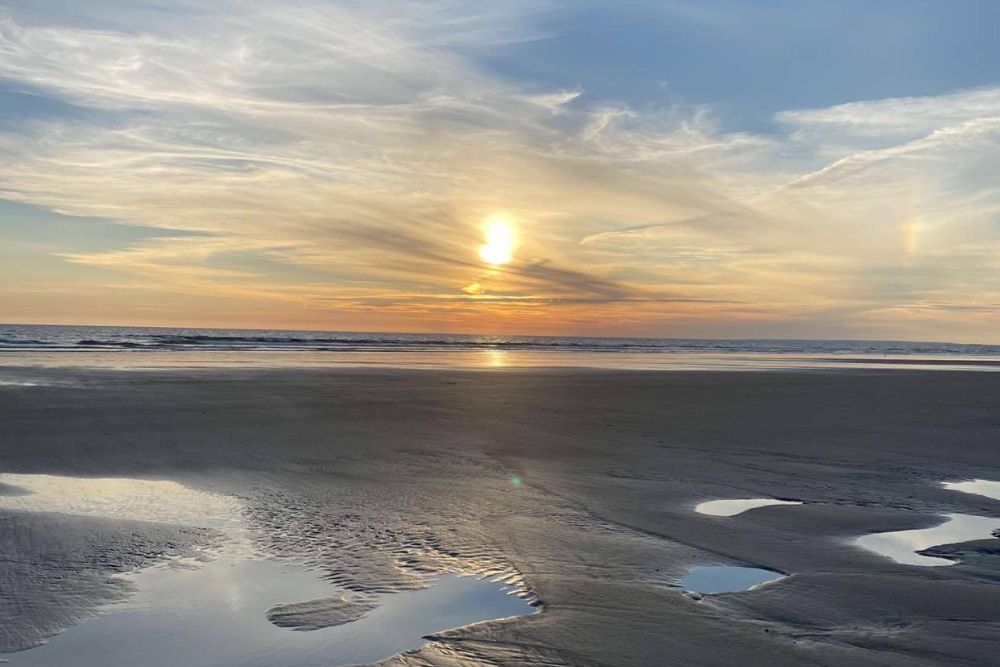 The island could be in for its hottest day of the year so far. Jersey Met is predicting highs of 33°C today.
2020's current high was 32.7°C recorded on the 25th of June.
The average temperature at this time of the year is usually around 22°C.
Fraser Ralston from the Jersey Met Office explains where this heat is coming from:
"We've just got a warm airflow coming up from France, it's building with clear skies today and it builds further tomorrow with that heat coming off France.
"At this time of year, the sun's high, and we've got high-pressure overhead to largely dispel the cloud."
The hottest day on record saw temperatures of 36°C recorded back in 2003.
Becoming very hot 🌡️ today as we pull some very warm air northwards from Spain across the Channel Islands. Under mainly sunny skies the temperature is expected to reach 33°C, perhaps even 34°C, for Jersey this afternoon, and remaining much warmer than average until Wednesday. pic.twitter.com/9Y9Ya8HNjx

— Jersey Met (@Jersey_Met) August 7, 2020
Jersey Met is expecting winds to be fairly light today, although they will pick up a little in the afternoon.
"It's a good 4 or 5 degrees hotter (today) and there'll be plentiful sunshine, it might be a bit hazy at times but it's an unusually high temperature for us.
"It is looking like we will see heatwave conditions over the next five days across Jersey, but Friday is most definitely the hottest day and will lower slightly over the weekend to the 27°C mark."
The Public Health Department is reminding people to stay safe during the heatwave by:
Keeping windows shut and blinds closed to keep rooms as cool as possible
Avoiding overheating by not being in the sun between the hours of 11am to 3pm (the hottest part of the day)
Wearing sun cream and hats.
Keeping hydrated
Not leaving pets and young children in hot places such as cars
"With a heatwave forecast by Jersey Met, we would urge Islanders to take simple precautions to protect themselves in the heat. These precautions are vitally important for older people – those over the age of 75 – as well as babies, young children and those with a chronic medical condition, particularly heart or respiratory problems, who are at higher risk of complications from hot weather." -Dr. Ivan Muscat, Deputy Medical Officer of Health.