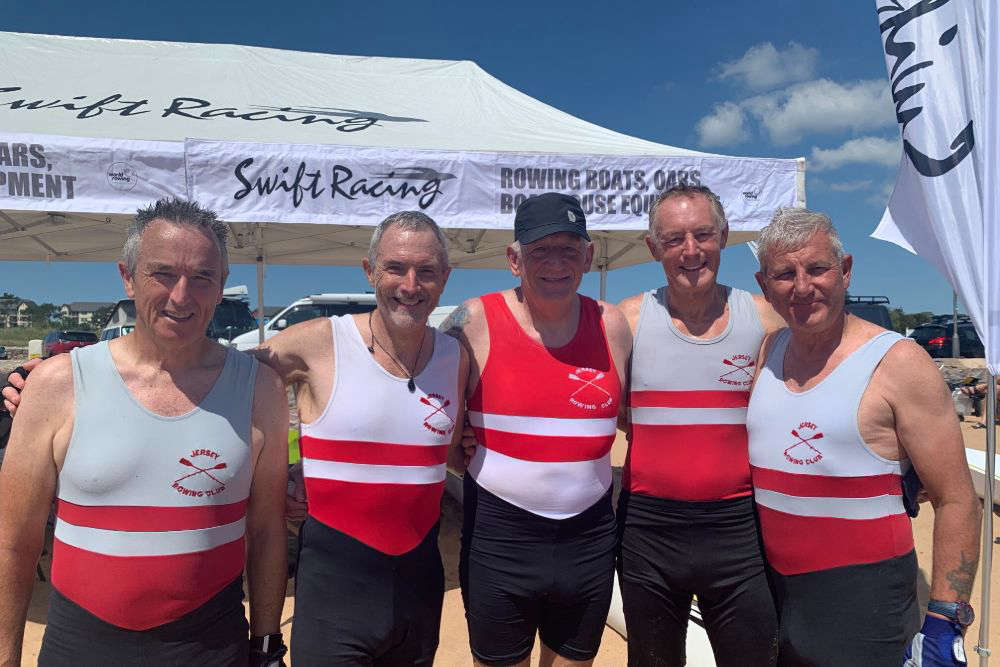 Competitors from Jersey took podium places in several categories at the British Rowing Offshore and Beach Sprints Championships over the weekend.
Crews and individual athletes from Jersey Rowing Club competed at the tournament in Exmouth from 16-18 July.
On Friday - Rob Salkeld, Paul Bradbury, Alan Butel, Tim Rogers, and cox Anne Thomson took gold in the men's quadruple scull master's category.
Anne Thomson says they fought hard for the win but it was a great feeling when they did.
"It was absolutely fantastic, absolutely elated. I knew the guys didn't have much more to give because it was very hot out there. Plus, we'd all rowed the Sark last Saturday so once we went over the line it was just elation that we'd finally done it and got the gold.
"It wasn't an easy win - we hadn't actually done the course so it was quite challenging trying to get the right mark. There's quite a big tide that comes out of the estuary. The team that came quite close behind us - there's another Jersey guy in that, Carl Clinton, they did really well - so we were always aware that there were people behind us, so we had to sort of fight all the way."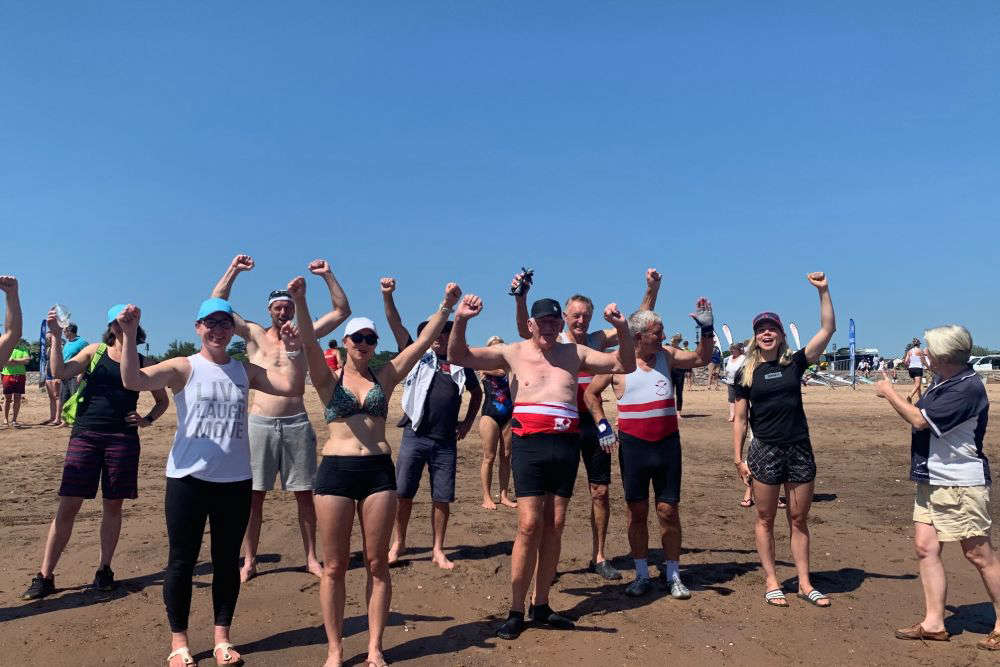 Jersey's first win was followed by another in the women's quadruple scull on Saturday by Hayley Cook, Laima Pacekajute, Flo Thomas, Kirsten West and cox Tracy Mourant.
The men's quadruple scull finished fifth and qualified for the World Championships in September.
In the men's doubles - Paul Coutanche and Rick Rouille won silver, and Sue Searson and Ian Blandin won bronze in the mixed doubles category.
In the men's singles, Des Nevitt took silver and Gary Briggs placed fourth.
In Sunday's beach sprints, Des Nevitt, Flo Thomas and Paul Coutanche all reached their respective semi-finals but missed out on podium spots.
The World Rowing Coastal Championship and Beach Sprint Finals will take place in Oeiras, Portugal between 24 September and 3 October 2021.