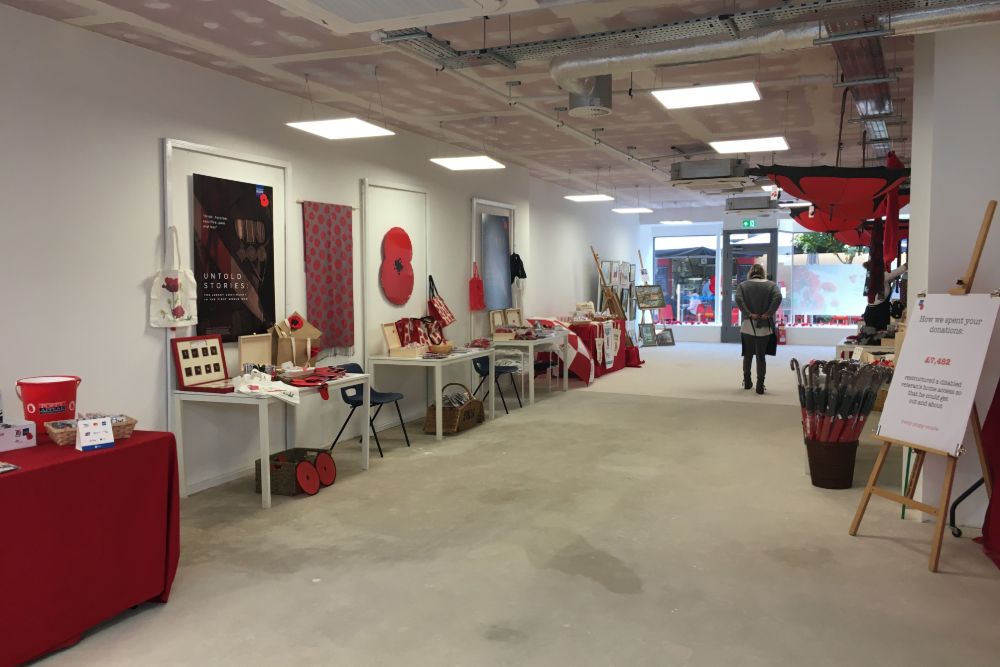 The pop-up Poppy Shop on King Street
This year's Poppy Appeal has raised more than £200,000 for retired servicemen and women.
Jersey's Royal British Legion says it's been 'humbled' by the result, especially after such a challenging year.
Organiser, Alison Opfermann, says they are delighted and humbled by the result:
"The generosity of islanders at a time when many are furloughed and business activity is significantly down is quite remarkable.
"When so much was not possible this year, people clearly focussed on what would be possible: to think of others, give support to our community of former service people and find a bit of joy in fundraising. Thank you, Jersey!"
The charity also ran a pop-up Poppy Shop on King Street for the first time, allowing for safe social distancing.
Tim Daniels chairs the Royal British Legion in Jersey. He praised islanders for coming together:
"To be reporting this amount of money raised in the Poppy Appeal is testament to the indomitable spirit of those hard-working members of the collecting team who improvised, adapted and overcame the obstacles and to the humbling generosity of the public of the island and island businesses who raised a sum of money that will allow us to look after our own and also send a modest sum back to the UK for resources we do not have on the island. On behalf of service veterans and their families, we offer sincere and heartfelt gratitude."