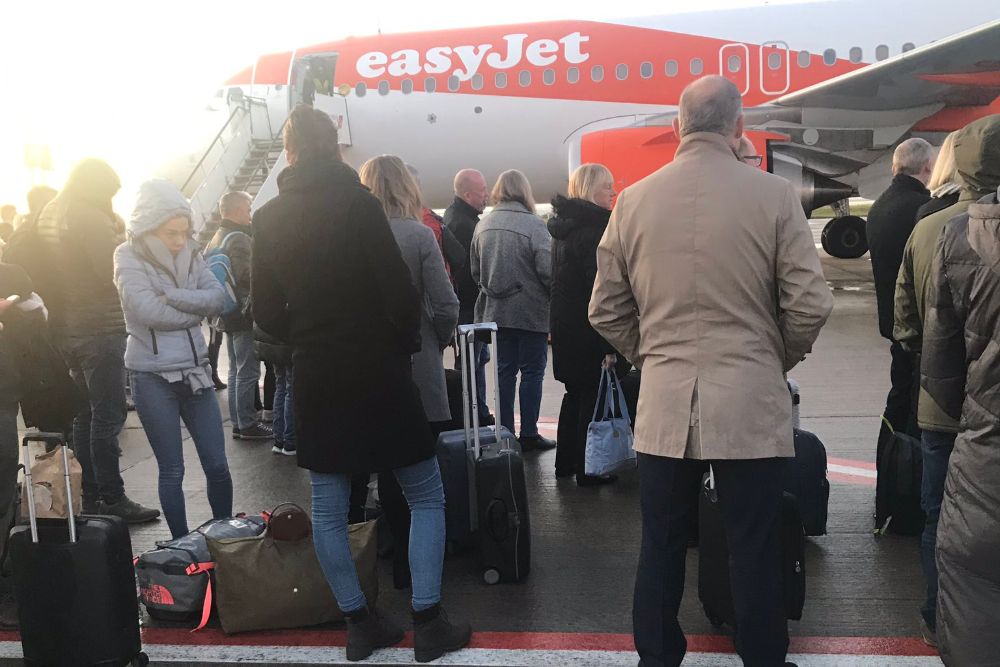 Image Credit: @TheFatTrader / Twitter
Passengers bound for Jersey were delayed after a man boarded the wrong flight.
They were forced to disembark the aircraft and wait on the tarmac at Liverpool Airport this morning.
The man was due to fly from Liverpool to Belfast but managed to get on the 07:40 flight to Jersey by mistake.
All the remaining passengers had to stand outside the plane while it was searched to make sure nothing had been left behind.
An EasyJet spokesman said it's looking into how the mix-up happened:
"EasyJet works closely with all of our airports to ensure the safety and security of all passengers.
"We are currently investigating how the passenger was able to board the wrong flight to Jersey flight rather than their flight to Belfast.
"As soon as the mistake was realised onboard before departure, it was arranged for the passenger to board their correct flight."
The EZ7023 flight to Jersey got underway just 25 minutes late.