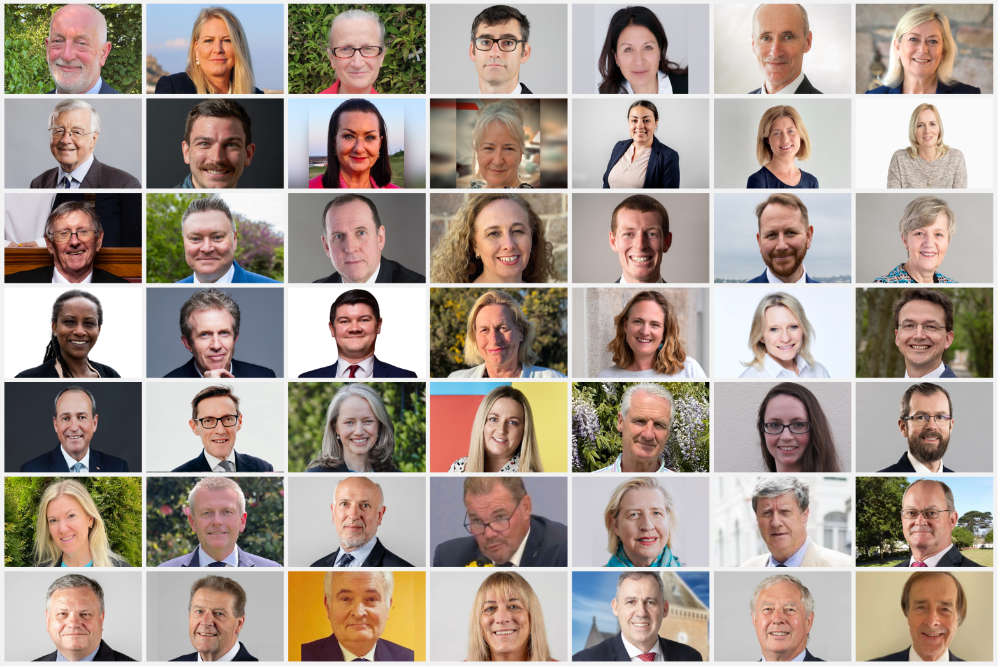 Jersey's new States Assembly comprises 21 women and 28 men.
Jersey is now tied with Wales when it comes to gender balance in parliament.
43% of States Members in the new Assembly are female. That is the same proportion as the devolved Welsh Assembly.
Only Scotland has a greater proportion of women in its parliament, accounting for 45% of MSPs.
By contrast, they make up just 35% of the UK's Parliament and just 20% of Guernsey's Deputies.
One of the 21 women to be elected is Deputy-elect Louise Doublet (St Saviour). She chaired the States Assembly's Diversity Forum during her last term of office, and says the new States Members can make a massive difference:
"Not only have we got more women in the States, but they look to be really high-quality and competent individuals who I'm sure will make a difference in the assembly."
The next States Assembly is set to be more diverse than ever, with Deputy-elect Beatriz Porré (St Helier South) becoming Jersey's first black States Member, while Deputy-elect Raluca Kovacs (St Saviour) will be the first politician of Romanian heritage.
Vic Tanner Davy from the equality, diversity and inclusion charity, Liberate, says it's a big step forward:
"The island is now punching well above its weight in terms of world-class representation.
The fact we've got a bigger proportion of women now in our government than Westminster has is absolutely amazing."
Congratulations to all our new States members. An increase in diversity: 43% women, our first Black States member, members from different ethnic heritages, and LGBTQ+ members. More to do on disability and youth, but a Chamber more representative of our Island population.

— DIFERA (@LiberateJersey) June 23, 2022
In the run-up to the election, Liberate was involved in organising events to encourage islanders from different backgrounds to stand for public office. Vic says it's been great that work pay off:
"We were involved in an initiative to try and encourage more diversity among people standing for election. There were a number of roadshows that happened to try and encourage a different set of candidates to stand.
To then see those candidates actually get into the States is amazing. It's a great result for all the work that's gone on behind the scenes in terms of trying to make our States Assembly look more like our population, and to have that representation in the States of everybody who lives in Jersey.
We're not there yet, there's still a little bit more still to do - particularly around disability, for example. We haven't seen candidates with disabilities come through yet, but what we've seen so far is a great start."