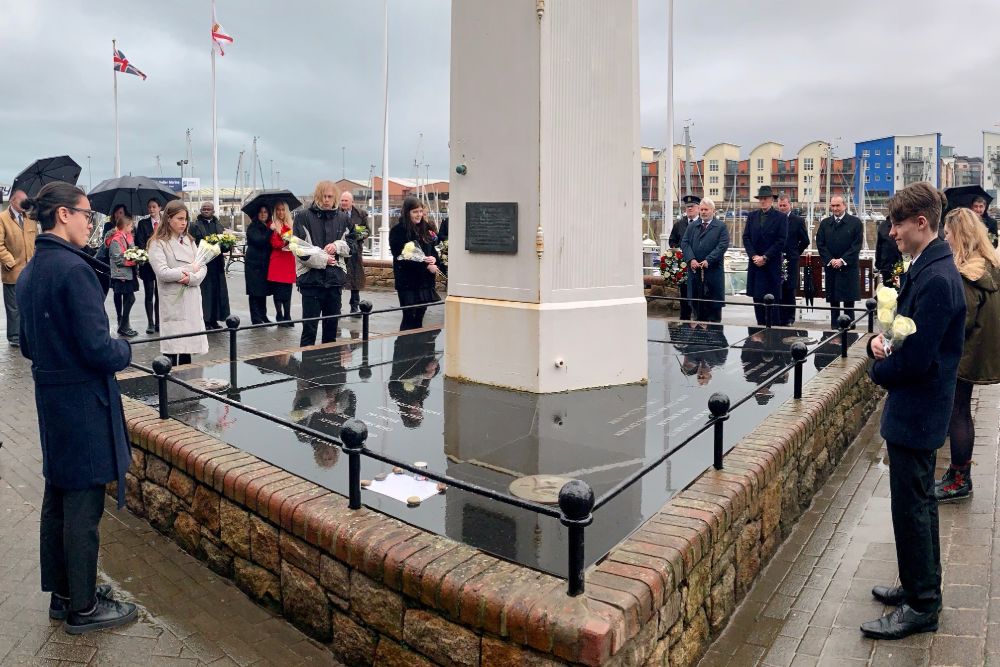 The 21 islanders who died in Nazi prisons and camps during the Occupation have been remembered in a special ceremony.
The service coincided with commemorations across the world to mark the 75th anniversary of the liberation of the Auschwitz death camp where more than a million people were murdered.
Jersey's Bailiff, Tim Le Cocq, was the guest speaker at the Occupation Tapestry Gallery.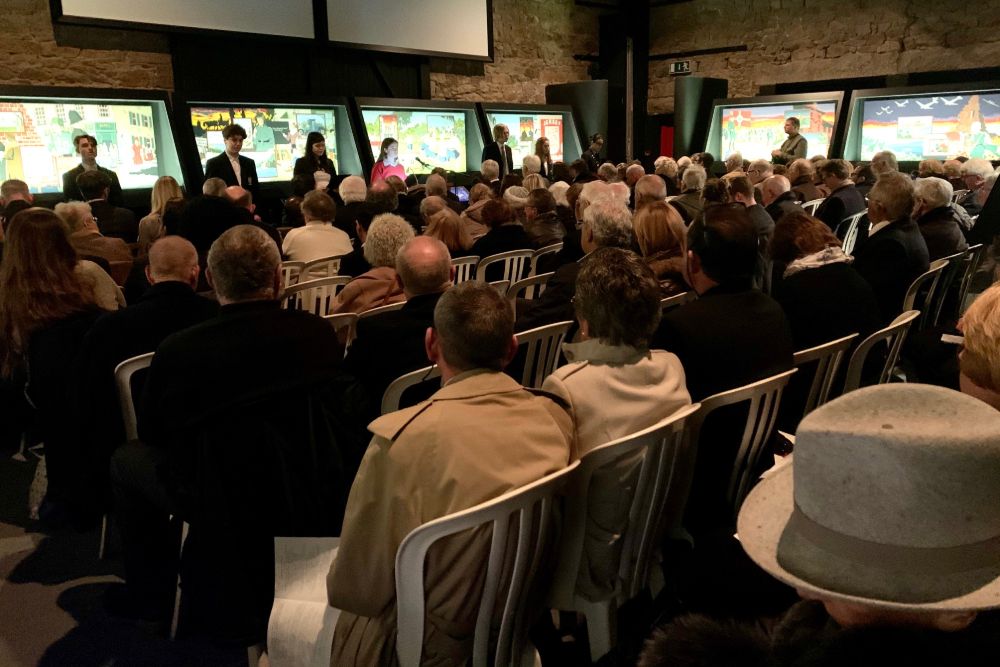 The service took place in the Occupation Tapestry Gallery
He called for people to stand together, listen out for intolerance and call it out when we hear it:
"This day gives us an opportunity to recall what occurred and reflect, asking what lessons we have learned, and how can we prevent the recurrence of anything like this happening again? Sadly the reality is that, since 1945, history has shown that humanity has not learned the lessons we needed to learn.
"But amongst the stories of devastation, as these three of many stories show, are also stories of hope – people who stood up to be counted, who risked their lives to save others' lives. Even the lives of those they did not know. Those who fought and who still fight against the forces of racism, intolerance, and tyranny."
The Bailiff was joined by dignitaries including the Lieutenant-Governor, Assistant Chief Minister Lyndon Farnham and leaders from Jersey's religious and cultural groups.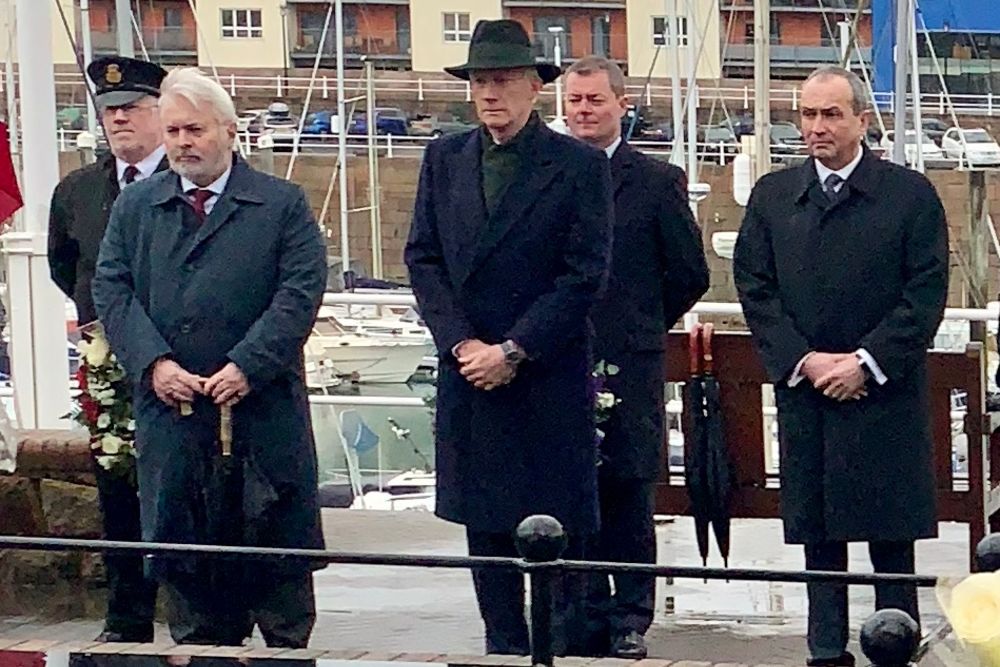 Bailiff, Tim Le Cocq; Lieutenant-Governor, Sir Stephen Dalton; and Assistant Chief Minister, Senator Lyndon Farnham.
99-year-old Occupation survivor Bob Le Sueur MBE was also at the service. He told Channel 103 what it was like when Nazis arrived in Jersey in 1940:
"Whilst it was not hell here, it was at times uncomfortable, but that's not to be compared with the real hell that went on in some parts of occupied Europe. Liberation, to me, means being given the freedom to lead a different kind of life."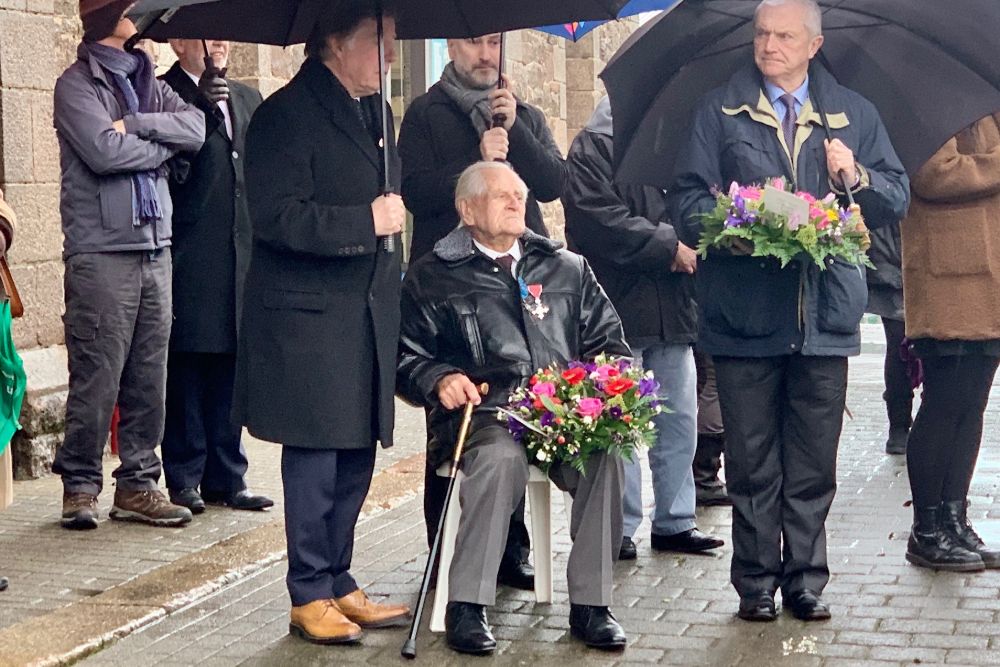 Bob Le Sueur, (99) aided escaping Russian prisoners in the island during the Occupation.