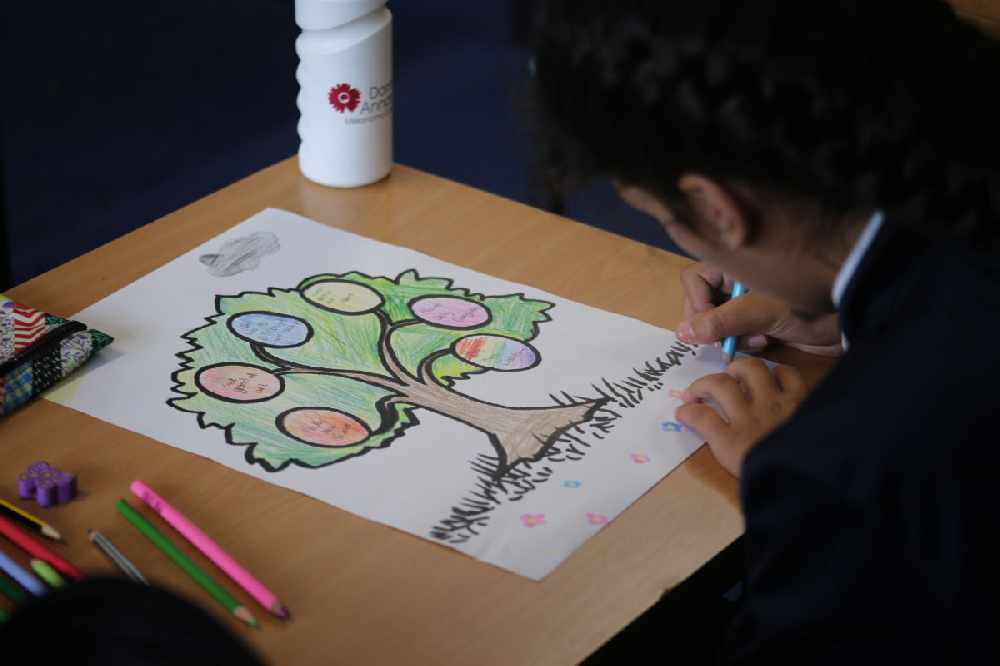 Today is Jersey's first ever Children's Day. The annual event was due to be celebrated with a family fun day, but plans have been scaled back because of the coronavirus pandemic.
A Children's Day was suggested by a Citizen's Panel as a way of remembering survivors and victims of past abuse in Jersey's care system, whilst putting a focus on children living in the island today.
To mark the occasion, all schools and nurseries have been asked to choose a tree to plant in their grounds. They will be ordered today ready for planting in the autumn.
Trees was chosen as this year's theme 'as a symbol of regeneration and growth'.
Pupils are taking part in a creative tree project to celebrate childhood through producing pieces of work such as posters, poems, artwork or a song.
At St Clement's School, they have created a wishing tree which the children will be hanging their wishes from.
Jersey Youth Service has created a Kindness Tree in their window of the Youth Enquiry Service Project at La Colomberie.
Children's Minister Senator Sam Mezec says it'll be a day to remind young people that they have a voice and should always be able to express themselves and be listened to at any time.
"Through this day we hope people will recognise how vital it is that young people's voices are heard, and their opinions valued by us all.
We hope this day will inspire children and adults to try new things and think in new ways leaving a positive footprint for future generations. We cannot change our past, but we can set a course to regain Jersey's beauty not just from the outside but also from within."
To mark the day, States of Jersey Police has come up with a way of speaking directly to young people to let them know that they are there for them:
Jersey Children's Day

It's Jersey's first Children's Day today and we want to reaffirm our pledges we made to the children and young people of Jersey. We managed to persuade a good friend of ours to tell you a bit more about it. #jerseychildrensday

Posted by States of Jersey Police on Friday, July 3, 2020
Police Chief Robin Smith has recorded his own Children's Day message.
Our Chief of Police, Robin Smith talks about our pledges to the children and young people of Jersey and how important it is that we listen to them and allow them to grow up safely. #JerseyChildrensDay2020

Posted by States of Jersey Police on Thursday, July 2, 2020

The Bosdet Foundation is marking the day by allowing all primary school children in Jersey to claim a free trampoline session at Jump Jersey by the end of this year.