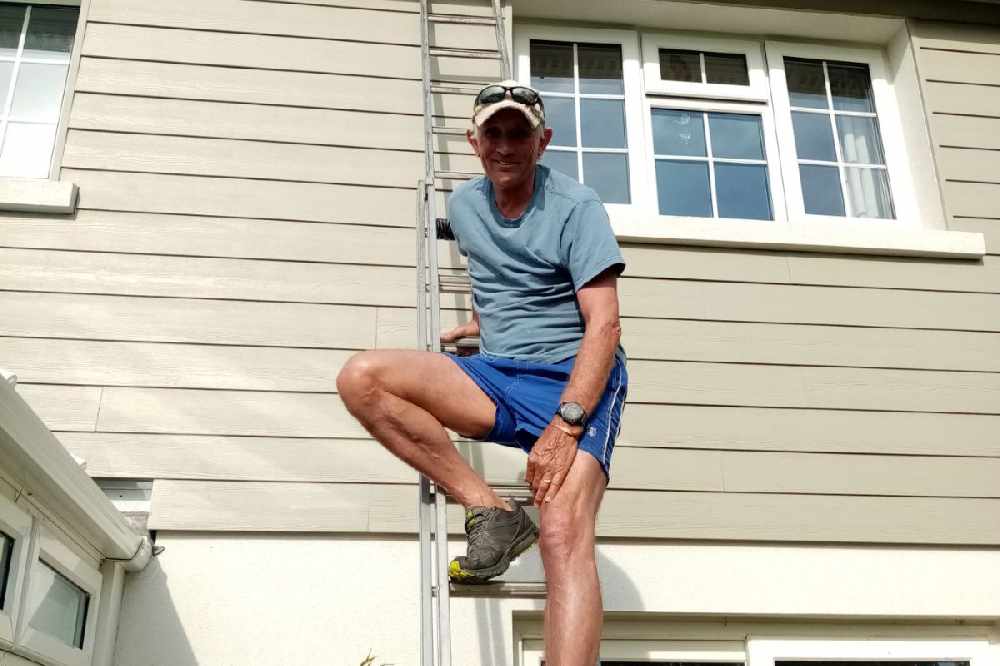 A Jersey grandfather of three can now put his feet up after scaling the height of Everest from his back garden to raise money for the Salvation Army.
Peter Picot climbed a ladder at a rate of around 1,000 metres a day to complete the almost 9,000 metre challenge in just over a week.
The 64-year-old former police officer originally wanted to raise £250, but his mammoth effort has generated more than £3,000.
He explains how he feels to reach the 'summit'.
"Relieved, I think is the word to use! Legs not too bad, knees are OK, the calfs and the hamstrings are a little bit tight but a stretch out at the end of the session seems to do the trick!"
Peter completed the challenge yesterday (23 April) and marked the occasion by planting a flag on his roof!
The Salvation Army has been co-ordinating a food bank with St Vincent de Paul and the Grace Trust to give food and essential supplies to those hardest hit by the coronavirus crisis.
Peter explains why he was so keen to help them.
"I wanted to fundraise for a charity that is supporting the covid-19 crisis. I chose The Salvation Army because they are doing fantastic work to support the vulnerable in our community at this time and they deserve our support."
You can still donate to the campaign by clicking here.