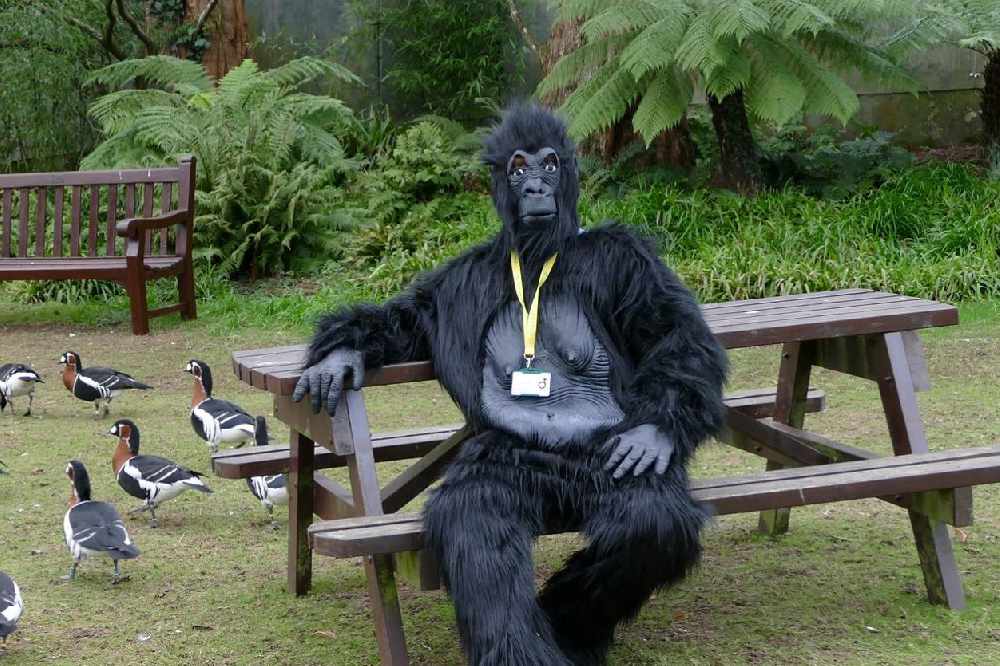 The man who ran the Jersey Marathon wearing a gorilla costume wants to complete a host of other marathons over the next five years to raise even more money for Jersey Zoo.
Will Highfield plans to run 26 miles in each country that Durrell is 're-wilding', including St Lucia, the Galapagos Islands and Mauritius.
He's already raised £32,000 - and is appealing for more support to complete the challenges by 2025 - which would have been Gerald Durrell's 100th birthday year.
Will says he aims to raise funds to fly to each location, so as much money as possible goes to the Durrell Wildlife Conservation Trust.
"Whilst on location, as well as running the marathons in my gorilla suit with the local communities, I'll also be living and volunteering with our conservation teams behind-the-scenes with animals they are working so hard to protect."
He hopes to document his efforts in a short film to show supporters what he's got up to on his travels and highlighting the conservation work the charity does.