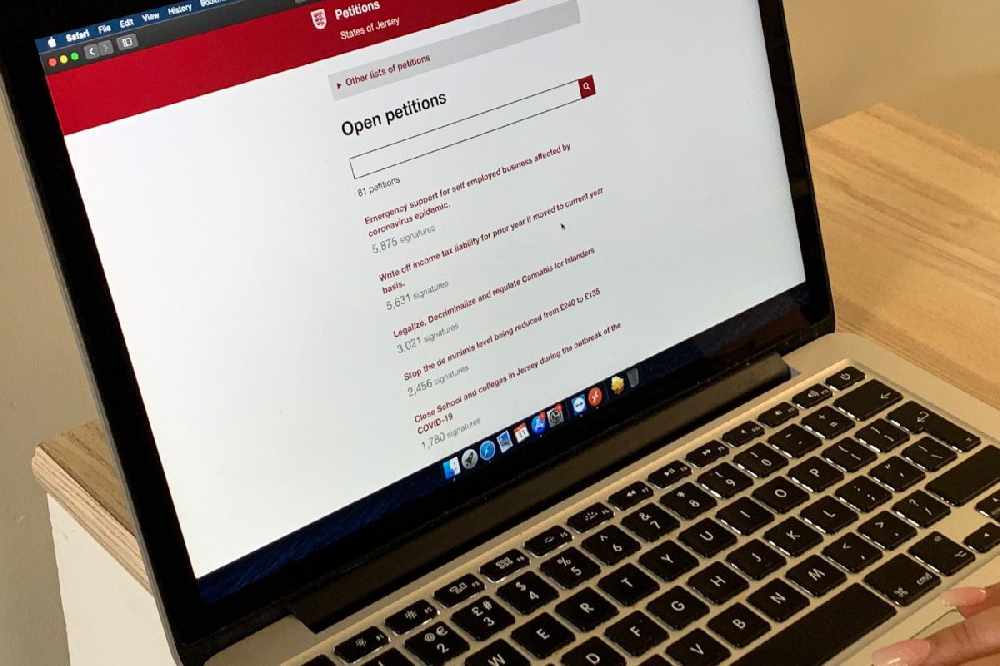 The States Greffier has called the e-petition system 'a huge success'.
Its been running for the last two years to allow islanders to lobby the government on issues that matter to them.
Work started following a successful proposition from St Helier Deputy Scott Wickenden in 2017 and it was set up in June 2018.
More than 240 petitions have been set up and over 115,000 signatures have been made.
49 have been rejected for a variety of reasons - which have included people withdrawing them, if it's identical to another live petition or if it is something the States Assembly isn't responsible for.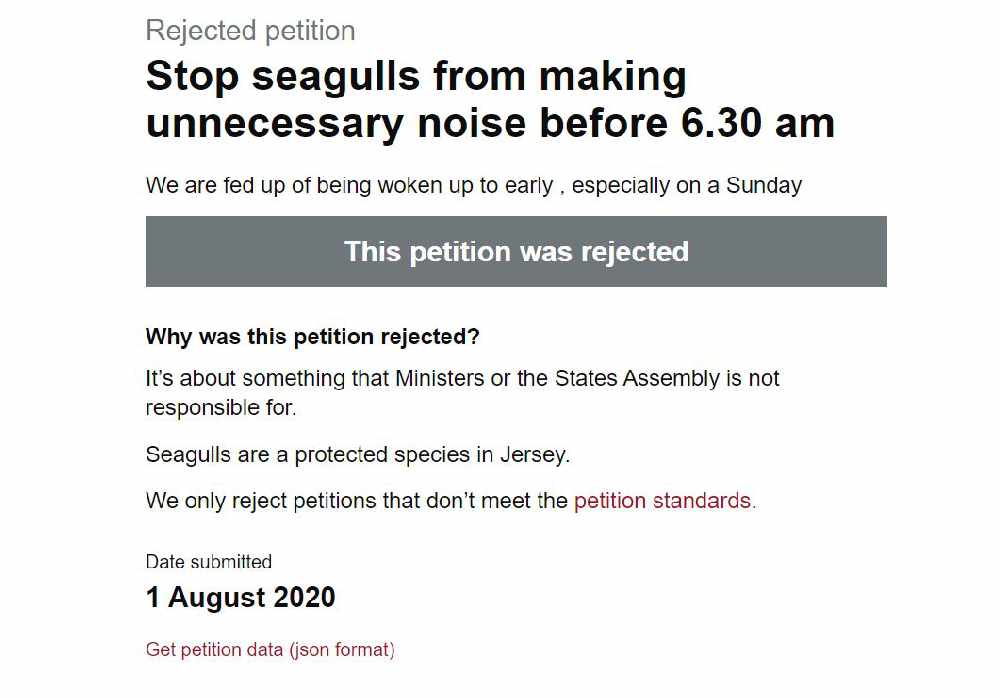 A petition has recently gone up calling for the threshold on the number of signatures needed for responses and debates to be lowered.
1,000 is needed for a Ministerial response, with debates possible if a petition is signed more than 5,000 times.
Mark Egan says it's been looked at before, but can be done again.
"We've had six e-petitions exceed 5,000, some of those have been debated and some have been on subjects that have very recently been debated so they've had other types of response.
"Personally I'm not sure six is so bad a number of the number we've had and we've had a further 34 who've got over 1,000. We're happy to look at it again, if that e-petition gets some traction clearly we'll have to respond to it."
Four of the six e-petitions to exceed 5,000 signatures have been debated in the assembly. One set up to give more protection to cats injured or killed by cars became a successful proposition put forward by St Saviour Deputy Jeremy Macon.
Since a new engagement team has been employed within government, the States Assembly team have been trying to engage islanders with the process by posting about new petitions and ones that have exceeded the thresholds.
It's led to some controversy however - particularly on one petition calling for ankle monitors to be put on visitors from overseas who should be isolating.
Its been called offensive, repulsive, embarassing and disrespectful by some people on social media.
Since being uploaded last week, it's been signed just 34 times.
Mark Egan explains why it wasn't rejected.
"Although the ankle tags one might have offended some people who thought it was a bad idea, other people clearly thought it was a good idea and it's something that could be done.
"We would also look to see if something was a joke in some way. We didn't think in this case that was what was happening, we thought this was a suggestion someone was making. We've had a long debate on whether the borders should be open or not and the controls that should be in place.
"Having put it forward and said it's there, it's up to people whether they want to sign it."
Children and Housing Minister Senator Sam Mezec has been a vocal critic of the system - he's tweeted that he thinks the system has pushed politicians away from the public.
When the petitions system was first proposed, I brought forward a series of amendments to safeguard against this sort of thing happening. But, alas, they were rejected in favour of expediency instead. Personally, I think this innovation has push politicians away from the public.

— Senator Sam Mézec (@SamMezecJsy) September 2, 2020
Despite that criticism, Mr Egan is a big supporter of what it can achieve.
"It's up to members (whether it continues), it's their system and they agreed to set it up and gernally speaking they're very positive about it.
"Personally, I think it gives a platform for people to express their views and its up to the assembly how it wishes to respond to those views. Lots of other places have these sorts of systems now or are developing those systems and I think they're good."