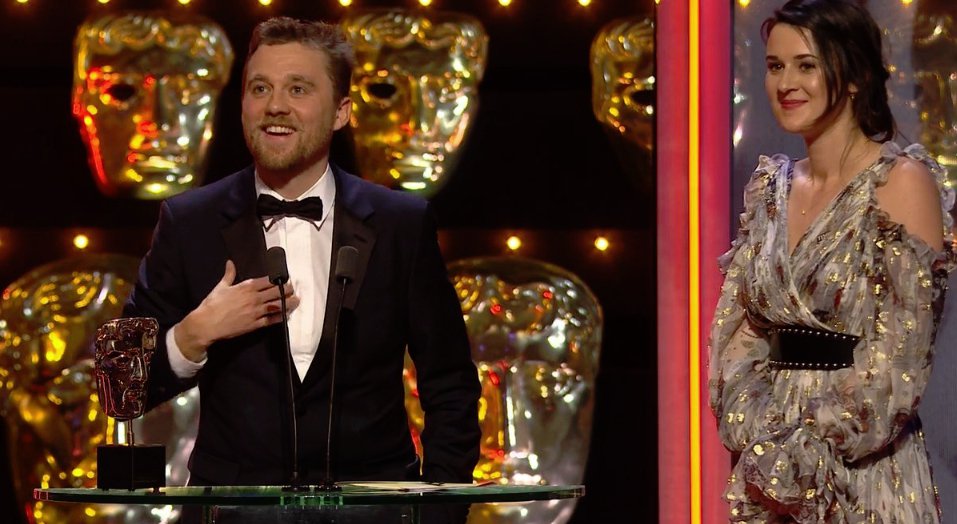 A Jersey film-maker has won a BAFTA.
Michael Pearce picked up the Outstanding Debut prize at last night's star-studded ceremony at London's Royal Albert Hall.
He had been nominated alongside producer Lauren Dark for psychological thriller Beast, which was set and part-shot in the island.
In his acceptance speech he thanked his dad:
"He told me recently his childhood dream was to be an actor, but his parents didn't want him do that. They didn't think it was a realistic ambition. So I want to say thank you dad, for letting me pursue this dream. I wouldn't be here without out. And I am sorry for cutting you out the movie. He was an extra in a scene - it wasn't him, he was really good!"
Beast had also been nominated for Outstanding British Film, but lost out to The Favourite, which scooped seven of the 12 awards it had been nominated for.
Best actress went to Olivia Colman, while co-star Rachel Weisz, won best supporting actress.
Best actor went to Rami Malik for "Bohemian Rhapsody", and Netflix's "Roma" took best film.
ArtHouse Jersey has been among the first to congratulate Michael Pearce on his award. The local organisation supported him during the development of the film through grants, and residencies, and also accommodated some of the cast and crew in the production.
A huge CONGRATULATIONS to Michael Pearce and Lauren Dark for their work on Beast which has won a #BAFTA for Outstanding Debut by a British Writer, Director or Producer! We couldn't be happier for you 🎉 pic.twitter.com/OgOQy3HESY

— ArtHouse Jersey (@ArtHouseJersey) February 10, 2019
Watch the trailer for Beast: