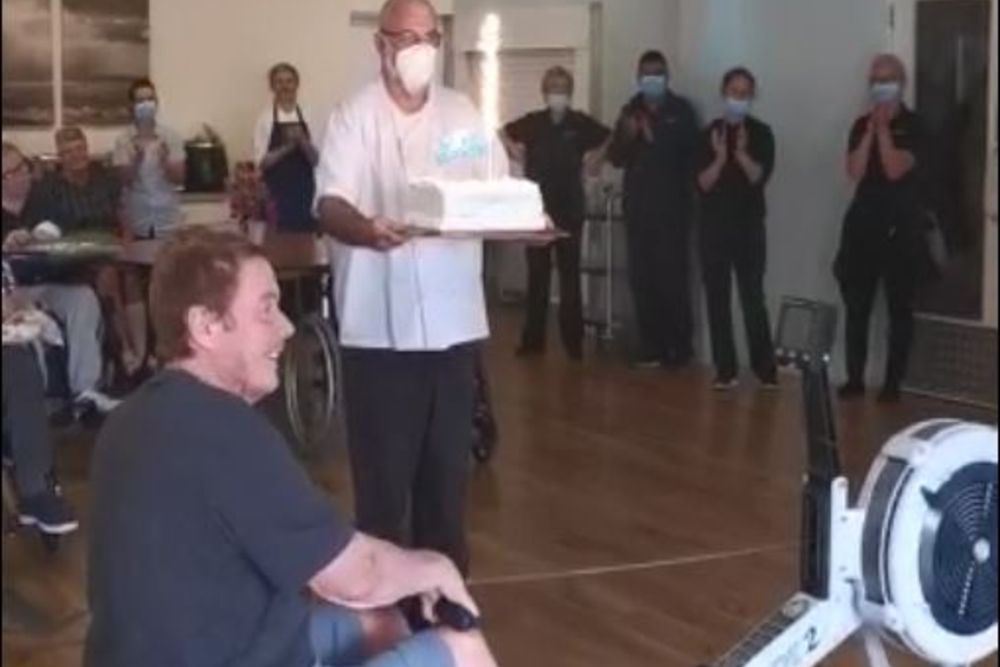 One of Jersey Cheshire Home's long-term residents has rowed and cycled more than 400 kilometres while on lockdown, to raise money to keep the facility running.
Paul Rayner has already raised more than £6,400 - enough to fund the facility for another day.
His plan was to row the distance between Sark, Jersey, France and across 'the Channel' to the UK, arriving at his virtual destination in time for his mum's birthday today.
General Manager, David Lord, says everyone is very proud of his achievements:
"Paul is an absolute inspiration to us all. With the current pandemic situation cancelling all our fundraising plans, Paul was desperate to do something to help.
"He independently rethought the current situation and found something positive from it that he can do, not only to himself keep physically active, but that would also help to fundraise for the home.
"Together with our fantastic team at Eric Young House who have supported Paul during his challenges, Paul has worked so hard since the beginning of April to achieve his goals and deserves to very proud of his achievements – we are so incredibly proud of him."
Watch the moment Paul completed his challenge below, and celebrated the big day with a cake: