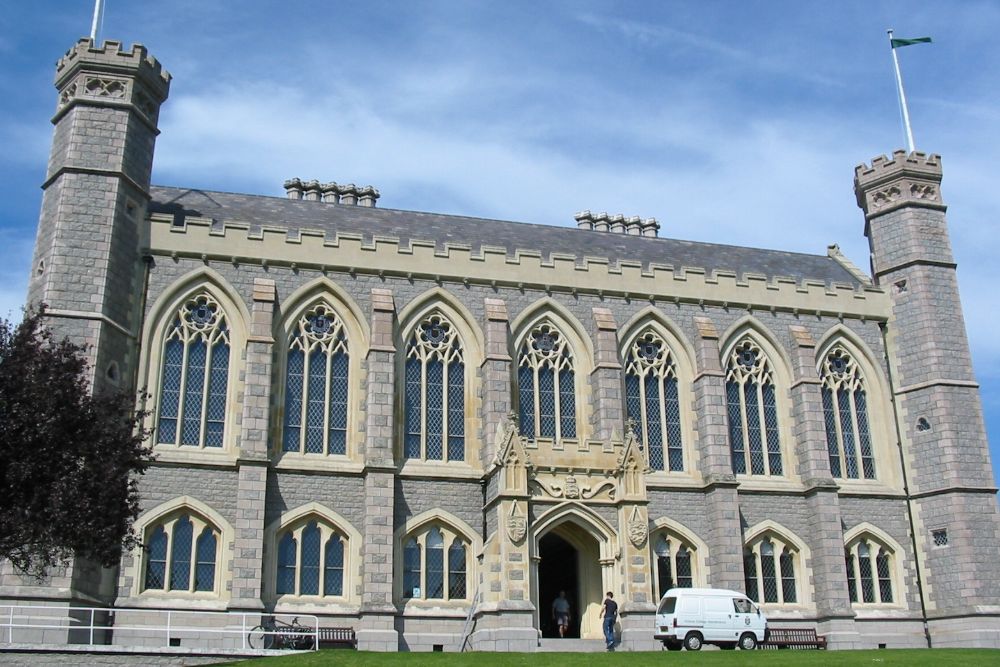 Jersey's government is being strongly criticised for its handling of a coronavirus case that is currently keeping around 200 Sixth-formers off school.
Students and their families have expressed deep frustration, saying they have been given mixed messages and conflicting advice.
It's after a positive case was identified within Victoria College's Year 12 last week.
All Year 12 and 13 boys have been treated as direct contacts and told they cannot return to school until they get a negative result to a test on Tuesday 24 November.
They were all sent home at lunchtime last Wednesday.
One student who has contacted Channel 103 says they were originally told they were being sent home 'as a precautionary measure' and that direct contacts of the infected pupil would be contacted.
He says parents were told 'if you haven't received a call by 10pm on Friday 20 November, then your son has not been identified as a direct contact and they can come back to school on Monday 23 November."
The boy, who has asked to remain anonymously, told us:
"The whole of the school's Sixth Form was being treated as direct contacts. We hadn't all been within two metres of this person for 15 minutes, and yet one-by-one, we all seemed to be getting called."
"I was told by a teacher that the school cannot communicate with students and parents on the subject of COVID without the Government authorising it. Therefore it seems there has been a massive miscommunication at the top, as to what the policy is, and what was being communicated."
Information initially given to parents in a letter from the head teacher said of direct contacts:
"In most instances this will be those people that have been closer than two metres of the individual for 15 minutes or more during their contagious stage."
Two days later, Alun Watkins wrote to parents again:
"...the advice from Contact Tracing today has been clear - that none of our Sixth Form should return (to school) before Wednesday 25 November at the earliest."
The student who has spoken to Channel 103 says he was told by Contact Tracing that schools have been able to decide who are and aren't direct contacts, while the school insists they were the ones in the hands of Contact Tracing.
" We can't blame the teachers, or really specifically the school for this. The buck stops with the government. (It) has not communicated properly with all people affected, that's the school, Contact Tracing and the testing teams they are supposed to oversee, the parents and most importantly the students - they were all told different things at different times."
A parent appears to have taken to twitter to express their own frustration;
Negative PCR test result for the boy.
How many more PCR tests will be wasted? up to 600?

His isolation from the family continues as per regulations.

PROPER contact tracing PLEASE!
The isolation of a 200 pupil 'bubble' is not a proportionate response.@GovJersey @ChildComJersey

— Stephen LJ ——————- of 'Project: Bergerac' (@s_bergerac) November 22, 2020
There was no announcement giving the specifics of what would happen, even the School had no knowledge that this one case would leave 2 entire year groups isolating in a testing programme. This is after a similar case that lead to direct contacts/indirect contacts only isolated

— Stephen LJ ——————- of 'Project: Bergerac' (@s_bergerac) November 22, 2020
Channel 103 contacted the government on Friday and is awaiting a response.
We understand the Education Minister has said she was only made aware of the issue over social media at the weekend and has said she will be asking questions of the school and Contact Tracing.
Children's Commissioner Deborah McMillan tweeted asking for an urgent meeting:
Minister, the entire 6th form are at home isolating. There must be a better way of managing this. Students are missing out on essential A level classes. Can we please have a meeting about this with CT and medical advisers ASAP? @DeputyMacon @TAVallois

— Deborah McMillan - Children's Commissioner (@ChildComJersey) November 22, 2020
Since the story aired on Channel 103, more parents have contacted us to vent their anger.
One mum told us the way the matter has been handled has been 'absolutely disgusting', objecting also to the school dismissing pupils at lunchtime to 'make their own way home' - leading many to take public transport - before parents had been informed.
She says there have been 'serious errors', adding 'anyone who asks any questions - they bat you off.'
Another mum described herself as 'totally furious', saying nothing has been said about how this will be prevented from happening again - such as splitting the year group.
"My son cannot afford to have a week off school in his exam year."
The families did not want to be identified.