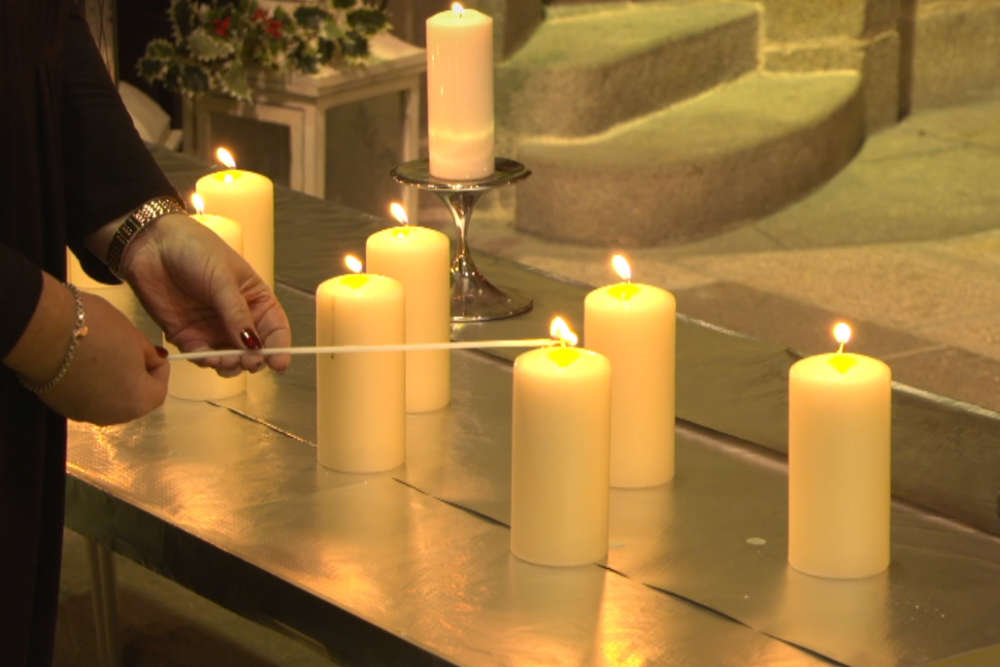 Hundreds of people, including the loved ones of those lost and those who have helped in the search and recovery efforts, attended a vigil for the victims of Jersey's two tragedies.
Islanders came together at the Town Church in St Helier in memory of the residents of Haut du Mont flats and the three fishermen lost in last Thursday's collision at sea.
The community united to pay respects as search and recovery operations continue both at Pier Road and off the island's west coast.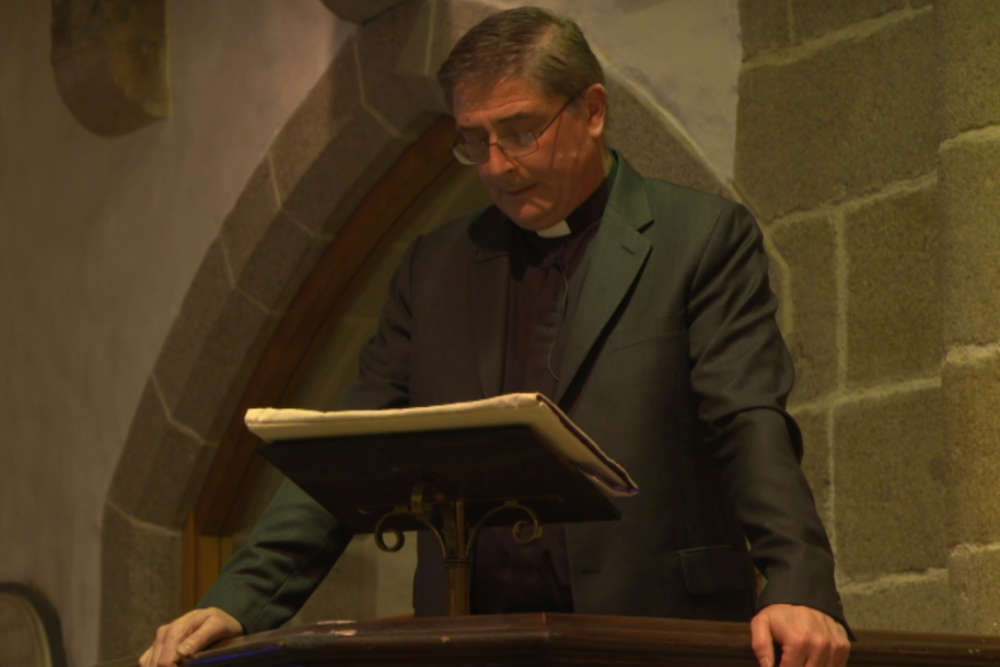 The Dean of Jersey, the Very Reverend Mike Keirle.
The Dean of Jersey, The Very Reverend Mike Keirle said prayers for an island struggling to come to terms with what has happened:
"Tonight we gather here in shock, and grief, and confusion of heart.
Help us to find peace in the turmoil, light in the darkness, and hope in our fears.
And give us grace to face each day that lies ahead."
Eight people have been confirmed dead in Saturday's blast and one person remains missing.
The names of all 12 islanders were read out in the Town Church, and candles lit for each of them.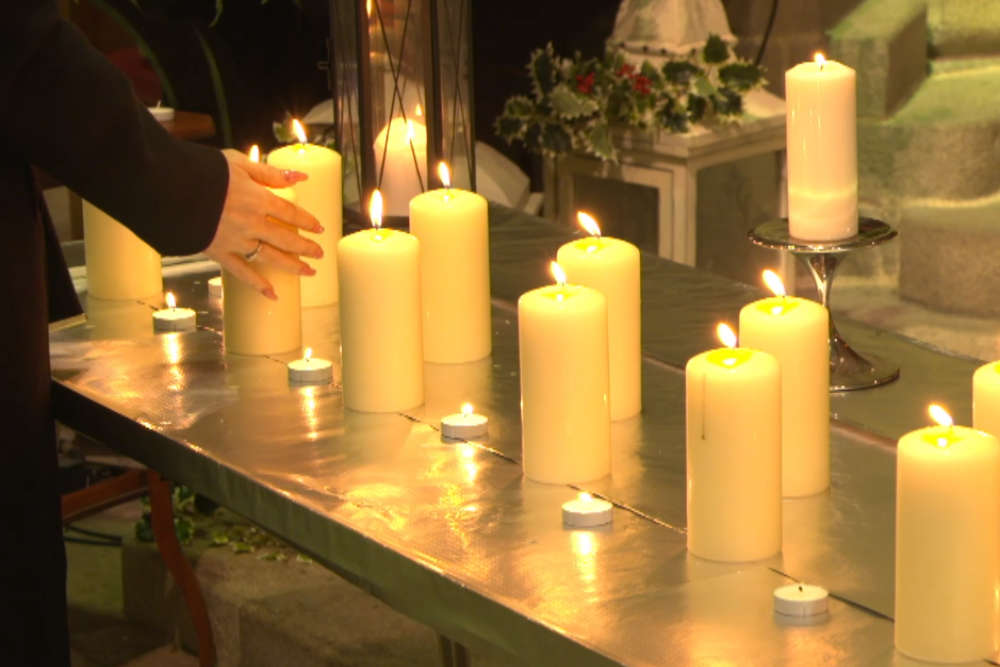 A woman hold the candle of a loved one.
The twelve islanders are Michael Michieli, Larry Simyunn, Jervis Baligat, Peter Bowler, Raymond Brown, Romeu De Almeida, Louise De Almeida. Derek Ellis, Sylvia Ellis, Billy Marsden, Ken Ralph and Jane Ralph.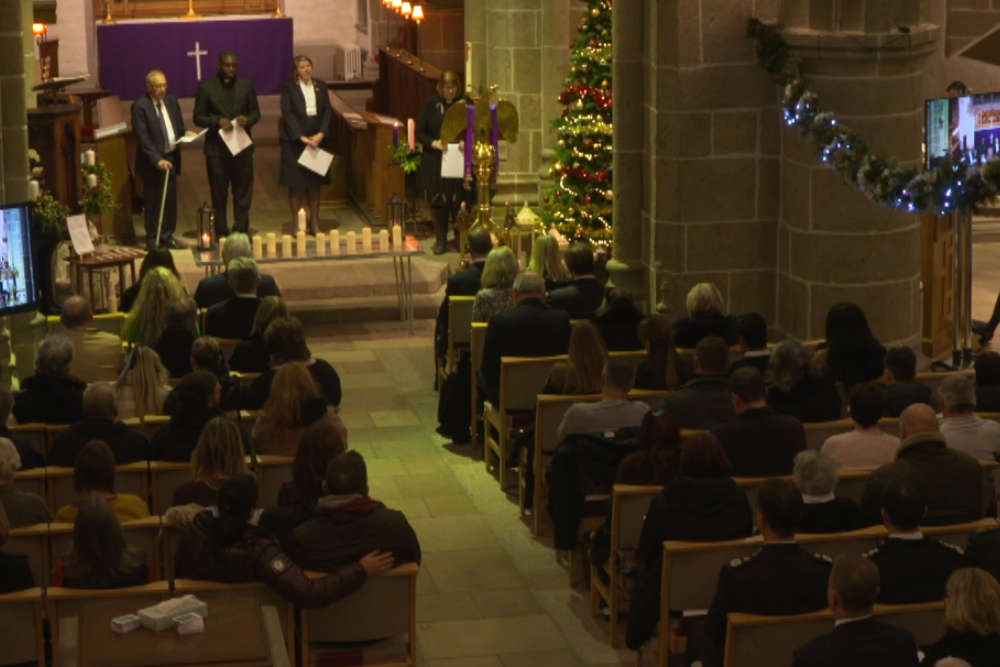 Those gathered in the Town Church in a moment of reflection.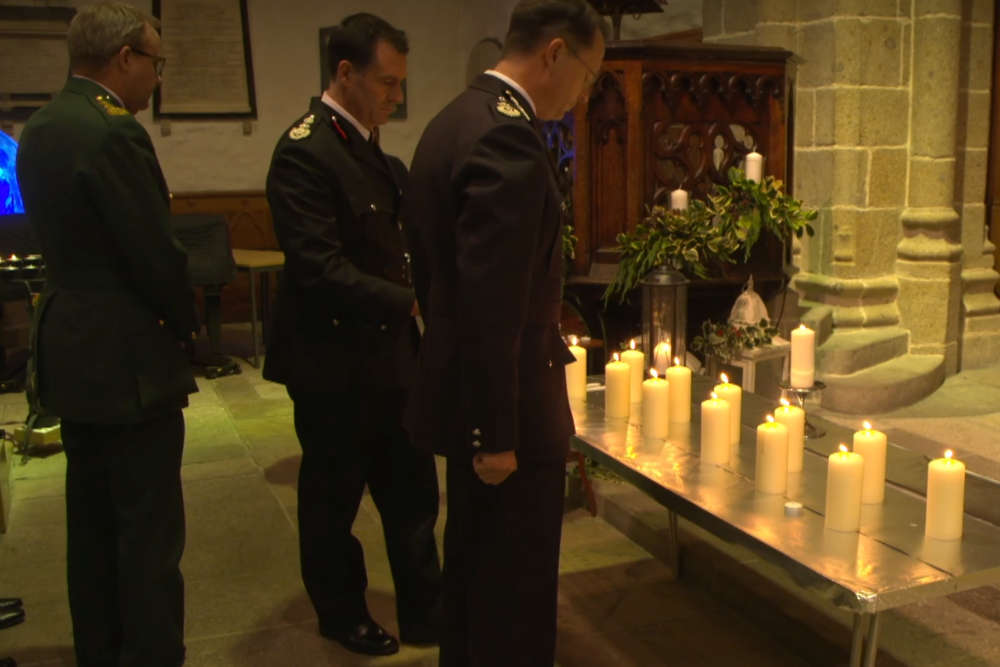 The Chiefs of the Police, Fire & Rescue, and Ambulance services light candles to pay respects.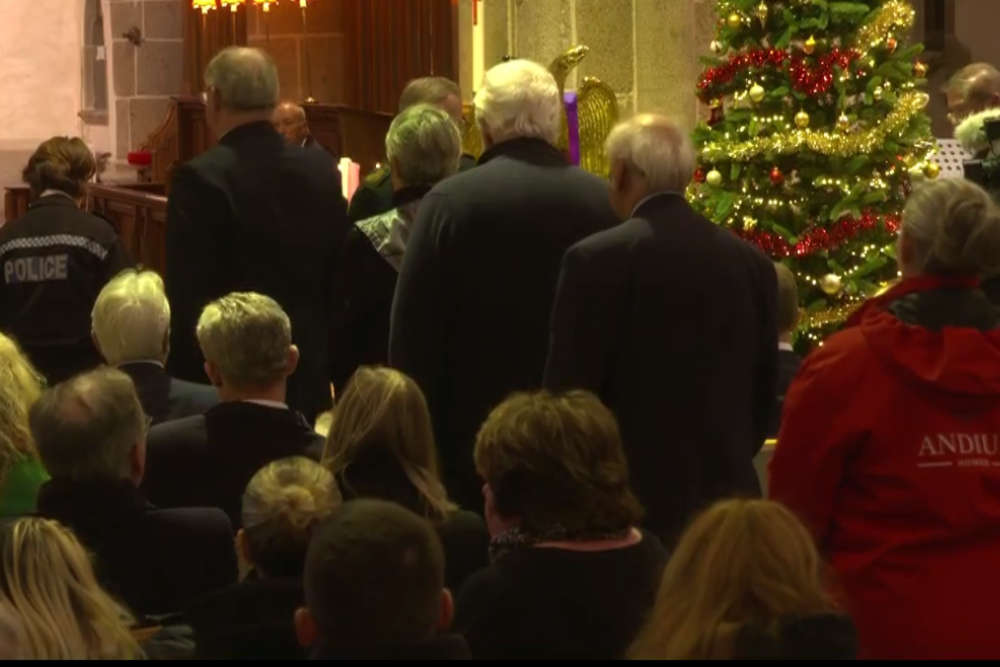 More people - including staff from Andium Homes - wait to light a candle in memory of those who lost their lives.
Jersey's Lieutenant Governor, Vice Admiral Jerry Kyd, spoke about a community in grief.
" We come together this evening, embraced by the sanctuary of these ancient walls and God's roof, to pray together and seek some comfort of the disorientation and pain of what has been a brutal week - scarred by the dreadful impact of two shocking events that has affected so many islanders and left many with a terrible loss of a loved one."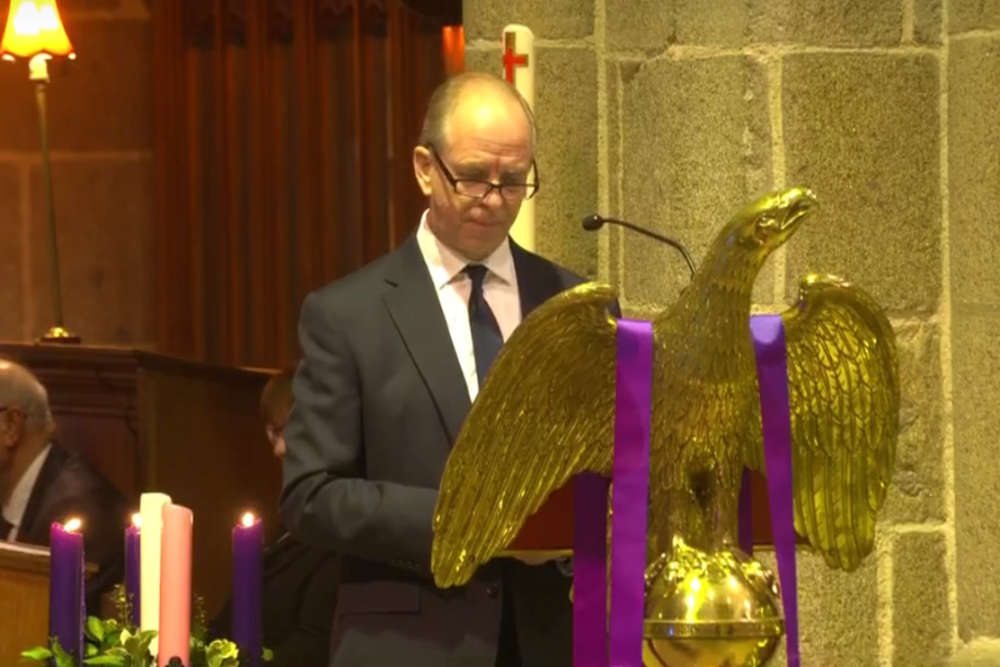 The Lieutenant Governor spoke movingly of a 'brutal week'.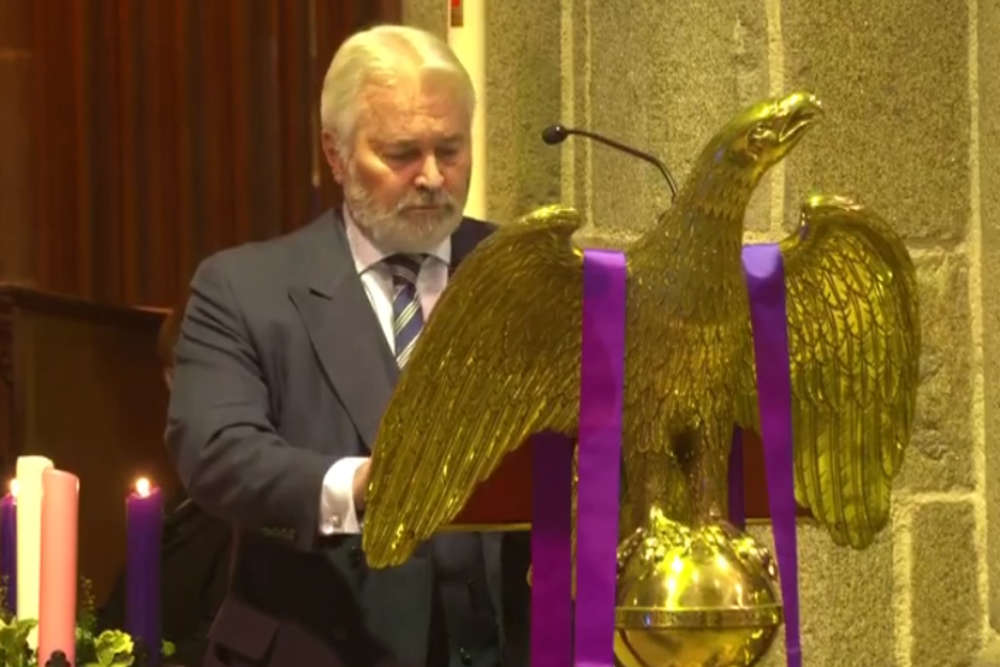 The Bailiff, Sir Tim Le Cocq read the Psalm 23 during the service.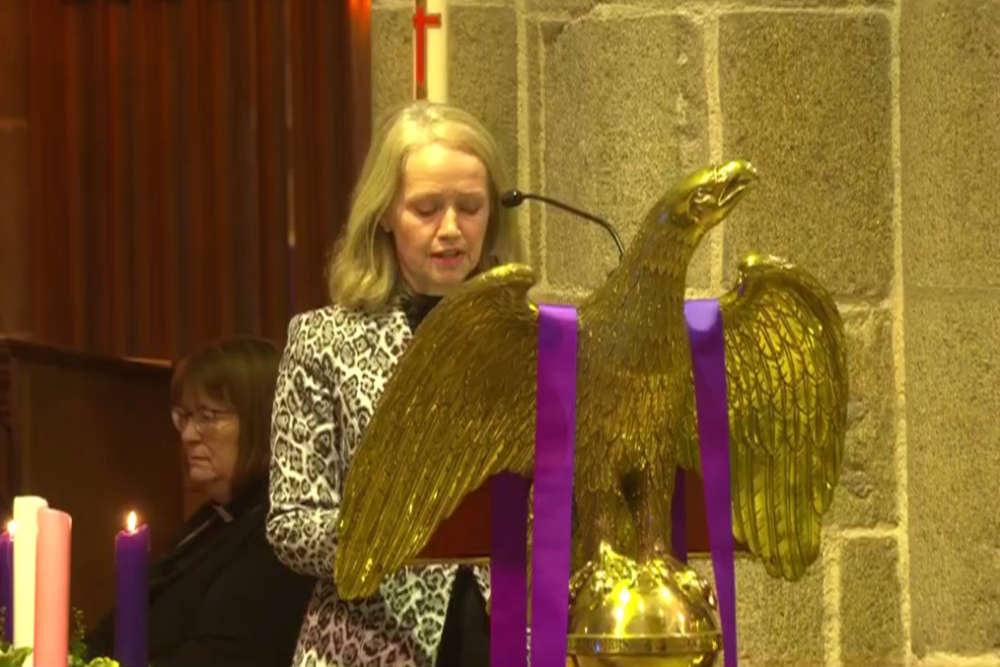 Chief Minister Deputy Kristina Moore read Romans 8.
Chief Minister, Deputy Kristina Moore, read from Romans 8:
"For I am convinced that neither death nor life, neither angels nor demons, neither the present nor the future, nor any powers, neither height nor depth, nor anything else in all creation, will be able to separate us from the love of God that is in Christ Jesus our Lord."
Around 2,000 more people were watching the service live online.
Donations can be made through the Bailiff's Island Appeal to support those who have lost loved ones.