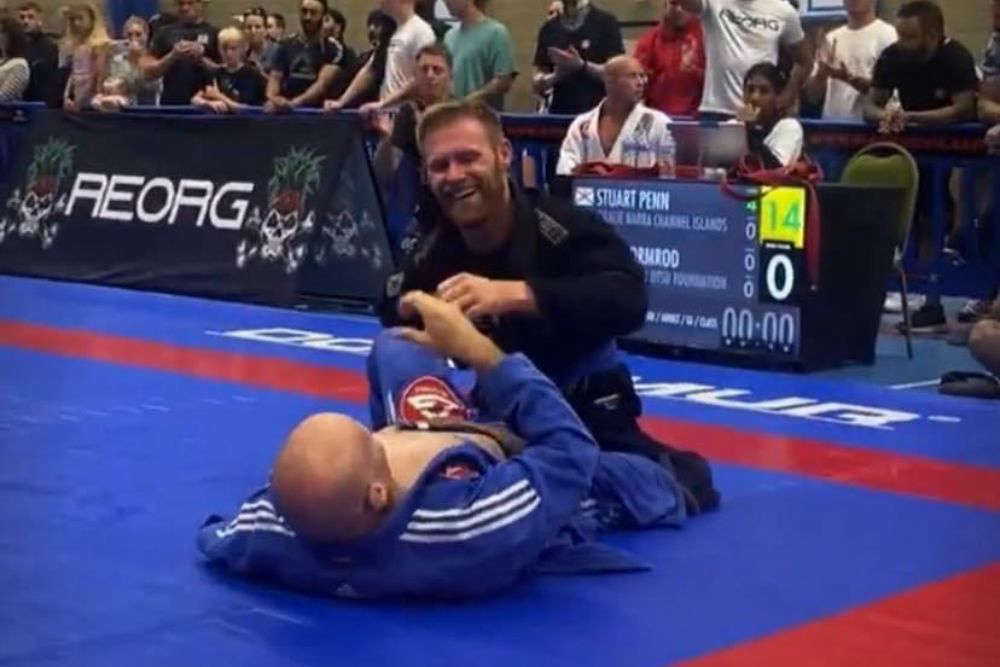 A para-jiu-jitsu champion from Jersey is gathering the UK and Channel Islands' best para-athletes to form a top-flight GB squad.
The World Para Jiu-Jitsu Championship is taking place later this year, so Jersey's very own Stuart Penn is bringing the British Isles' best para-athletes together to represent Team GB.
He will be joined by Mark Ormrod MBE, an award-winning author and a former Royal Marine from Plymouth who fought in Afghanistan.
Stuart was born with only one fully formed limb; his right leg is missing at the knee, as well as his left arm missing just below the elbow and he has a left leg without a fibula and a small clubbed foot with just two toes.
Despite this, he has gone on to become a 4th-degree black belt in Taekwondo, a brown belt in Gracie Barra Jiu-Jitsu and won gold and silver medals at the inaugural Para Jiu-Jitsu World Championship in Abu Dhabi in 2017.
"Being born with only one fully-formed limb meant that a lot of sports didn't really suit me, especially growing up and going to a kind of normal, able-bodied school.
Although I did join in with the sports there, nothing really ever played to my strengths.
As I grew up I did become a black belt in Taekwondo and did a lot of that training before I came to Jersey with my wife."
The world champion says he wanted a different challenge and decided to join the Gracie Barra Jiu-Jitsu school here and took his sports prosthetics with him.
"What really caught my attention is Rob, the teacher here, said 'you don't need those, get rid of all them, you're better off without them for Jiu-Jitsu."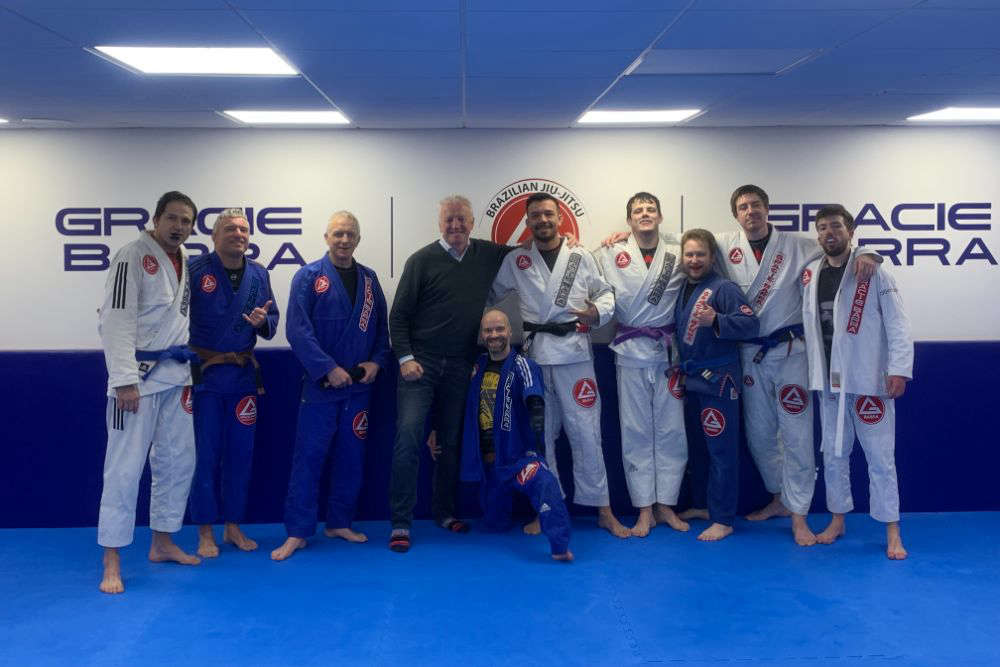 Mark's story is very different. On Christmas Eve 2007 he was serving in Afghanistan when he was blown up by an Improvised Explosive Devise.
The Royal Marine was pronounced dead twice and went through the traumatic amputation of both of his legs and his right arm.
He became the UK's first-ever triple amputee to survive the Afghan conflict and went on to make a remarkable recovery, marching on with life after just 14 weeks, even though he was told he would never walk again.
Mark says he was approached by a fellow Royal Marine, who was a physical training instructor and a purple belt in Jiu-Jitsu.
"He invited me down to what was effectively an adapted squash court with some mats in it and offered to give me a taster session in Brazilian Jiu-Jitsu. I had no idea what it was but I thought I'd give it a go.
"I went down there, trained for an hour consistently, was absolutely exhausted by the end of it, but equally exhilarated.
I had found something that I felt that I could do and earn my stripes in through hard work and effort and discipline, rather than sympathy and pity."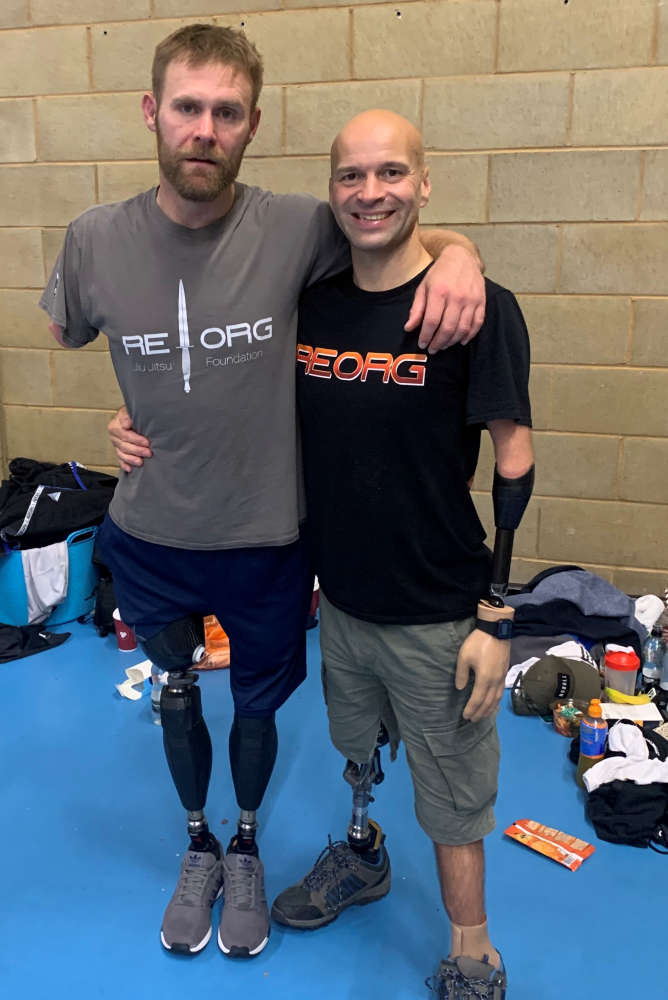 Mark Ormrod (left) and Stuart Penn (right)
Para Jiu-Jitsu is not yet part of the Paralympics, but there are World Championships that happen every year in Abu Dhabi.
However, the martial arts pros are determined to gather the best Brits from the Channel Islands and the UK to win medals at the championships for Team GB.
Mark says it is a huge responsibility and an honour and a privilege to be in charge of collating the best para-athletes in the British Isles.
"There are some extremely, extremely talented men and women out there, but it just feels like the right time to bring them all together to take them to the largest stage in the world and show the rest of the world what we're all about.
Whether you're born with a disability, or whether we acquire it later on in life, if you're a Brazilian Jiu-Jitsu player you're doing it because you work hard to get to where you are."
The duo are also looking for sponsors to be able to make their dreams of creating a GB squad come true, islanders can contact Stuart and Mark on social media @pennstuart and @markormrod.