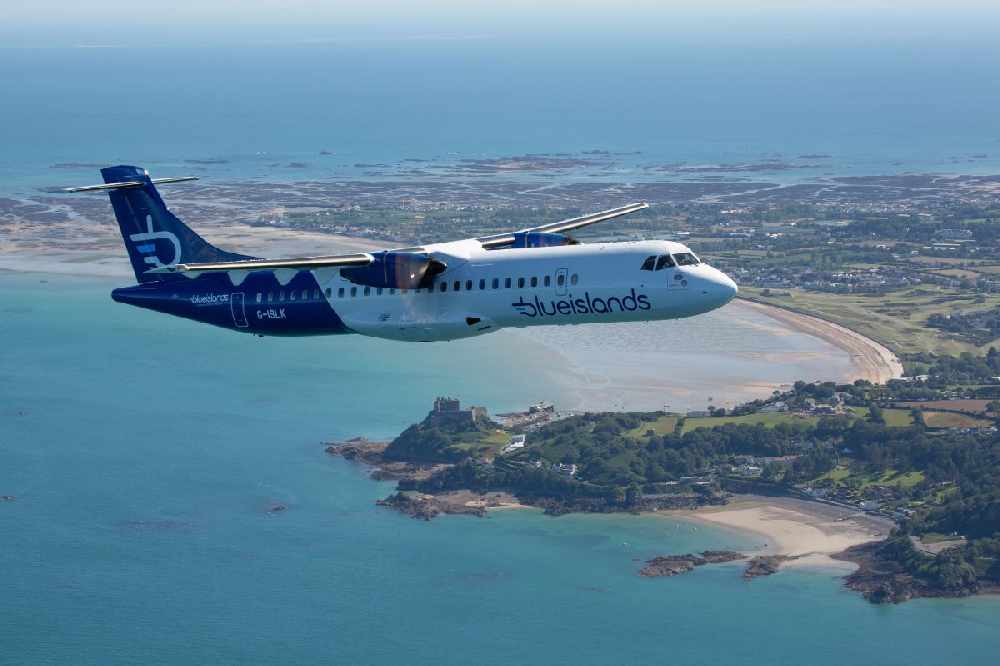 Blue Islands is resuming day return flights between Jersey and Guernsey every Thursday starting next week (6th August).
It's after Guernsey gave the go-ahead for people to fly in for essential business meetings.
Travellers have to tell the States of Guernsey at least a week prior to travel via a dedicated 'Business Tunnels form'.
The pre-departure registration form has to be filled in for coming back to Jersey.
There will be two return flights a day:
Jersey > Guernsey: Departing at 8:30am and arriving at 8:50am
Guernsey > Jersey: Departing at 9:10am and arriving at 9:30am
Jersey > Guernsey: Departing at 5:30pm and arriving at 5:50pm
Guernsey > Jersey: Departing at 6:10pm and arriving at 6:30pm.
"We are delighted to be back in the skies connecting Jersey and Guernsey. This initial programme is clearly just a small step back to a regular schedule. However, we are very happy to support the Guernsey Business Tunnel initiative and the consequent economic benefits it should bring to both economies. And we stand ready to resume serving our regular inter-island operations from September.
"We also welcome the new arrival protocols established by the Government of Jersey earlier this month. It is making a big difference in safely reopening the visitor economy." - Rob Veron, Blue Islands CEO.
The airline says more flights will be added as and when demand dictates, expecting to resume daily flights between the islands from the 1st of September.
"I would like to thank Blue Islands for their proactive approach to restoring this route. The rigorous testing programme at Jersey's ports has been a key factor in making this possible and I look forward to the resumption of inter-island links." - Senator Lyndon Farnham, Economic Development Minister.