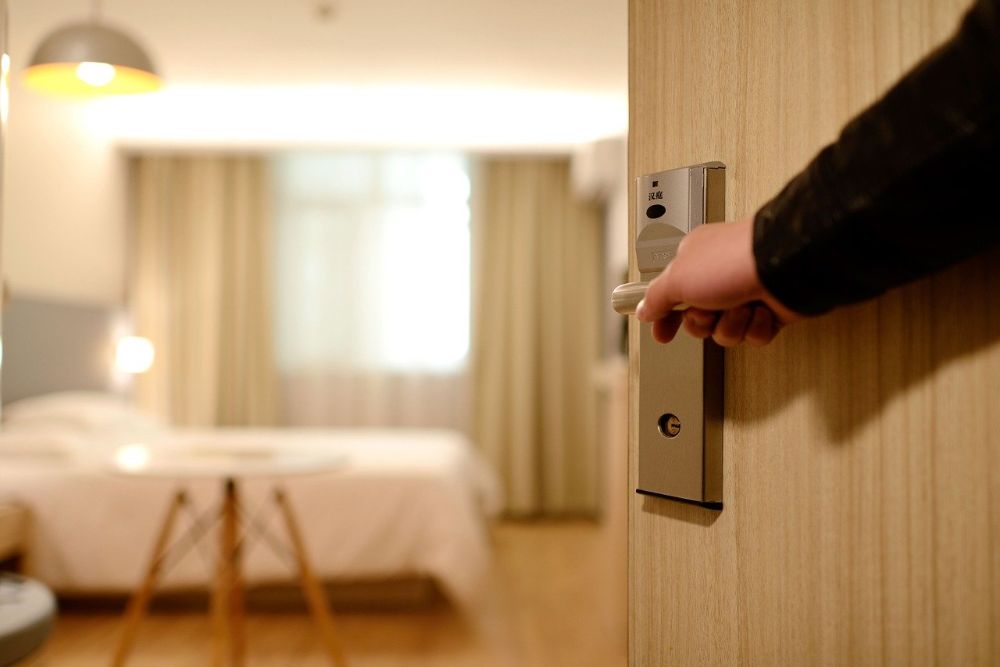 The Health and Safety Inspectorate served three enforcement notices on hospitality businesses in 2019 for failing to control the risk of people falling from high windows.
The Inspectorate announced a campaign of targeted inspections on the likes of hotels, guest houses and hostels last summer after an inquest concluded that a 62 year old man died of multiple injuries when falling more than 20 feet from his hotel window in December 2018.
There were two other incidents in the same year where people fell from a hotel window. One person suffered life-changing injuries.
The campaign, which was done in partnership with the government and Jersey Hospitality Association, was aimed at raising awareness of the minimum standards that needed to be in place.
21 establishments were visited as a cross-section of the industry to check that suitable risk assessments had been carried out and that where necessary, the appropriate action was taken.
Inspectorate Tammy Fage says while most did assess their window safety, around half hadn't actually carried out the work to prevent the risk of falling.
"Enforcement Notices were served on three establishments for failure to demonstrate any assessment despite the foreseeable risks associated with windows and guidance provided.
The initiative attracted significant media coverage which helped raise awareness of the danger of falls from windows and the need to ensure the risks had been adequately assessed and controlled." - Tammy Fage, Health and Safety Inspectorate.
Across the entirety of 2019, 264 proactive inspections were carried out by the four inspectors - 85% of which were construction-related.
68 inspections took place in regard to serious work-related accidents and incidents across a range of sectors.
170 complaints were received, 33 fewer than 2018.
1483 claims were made for short term incapacity allowance – up 10% on 2018. That's despite there being only a 1.1% increase in the number of jobs.
More than a third (36%) of the claims were because of a work-related accidents, with the rest for work-related ill health.
Almost a quarter (24%) of claims came from construction, with work-related stress making up 70% of ill-health claims.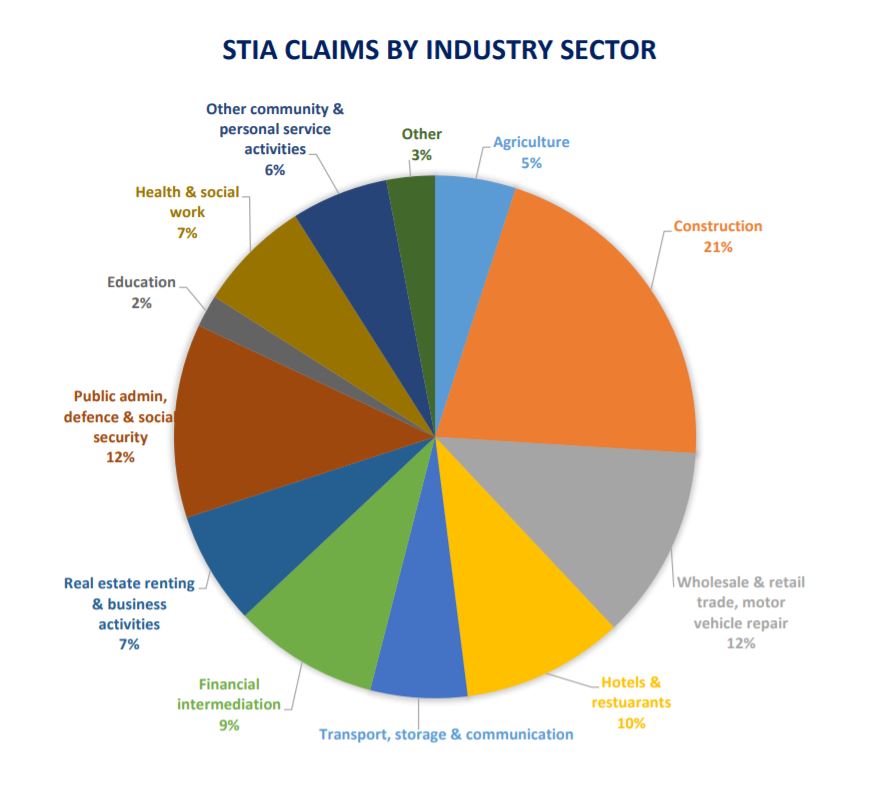 "A high incidence of work-related stress is not unique to Jersey, being one of the key causes of occupational ill health across Great Britain. It is also reflects the situation that has been seen over recent years and is predicted to remain a significant challenge for the foreseeable future.
Due to the competing priorities and unprecedented challenges posed by Covid-19 in 2020 it has not proved possible to carry out further evaluation of the data collated through the social security benefit system to include in this report, but this is an area that is a priority and will considered before publication of the 2020 annual report. Particular emphasis will be given to reviewing the incidence of work-related stress."
You can read the full 2019 report here.