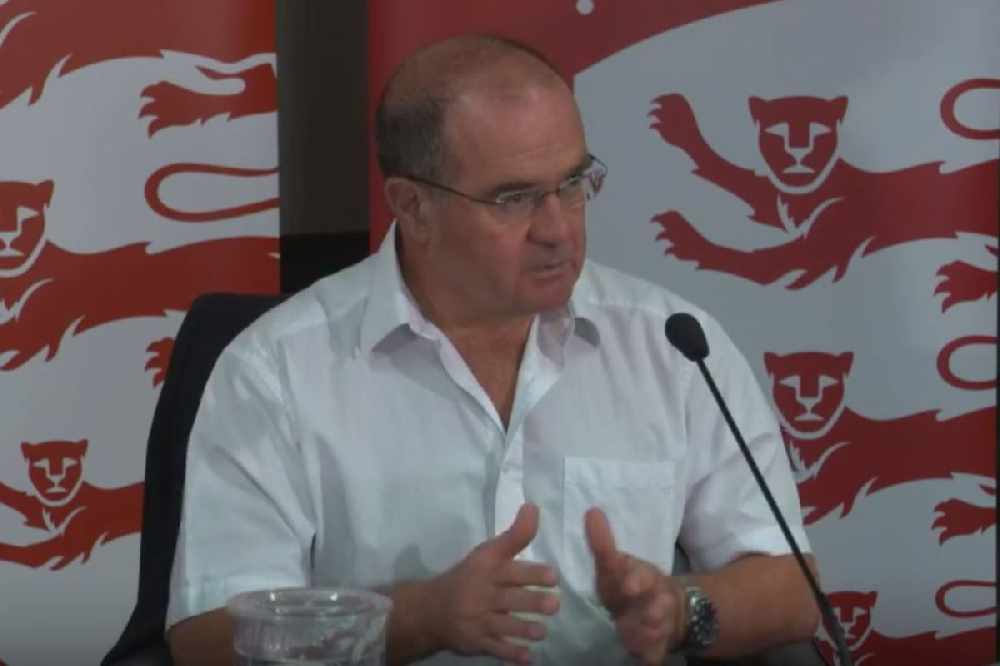 The Deputy Medical Officer of Health warns it's inevitable that the Indian variant of coronavirus will arrive in Jersey at some point, given how fast it is spreading across the UK.
More than 2,300 confirmed cases of that mutation have been confirmed in Britain.
As a result, islanders aged 50 and over, or those in 'at risk' groups, will be offered their second vaccine dose sooner than first anticipated.
They'll be offered it between five and seven weeks after their first.
Islanders aged 50+ or those in an at-risk group will be offered their second dose sooner than originally scheduled, following updated advice from the JCVI.

No cases of the variant first identified in India (B1.617.1) have been identified in Jersey.

▶️ https://t.co/uCbEag71kA pic.twitter.com/R75EKmJKVJ

— Government of Jersey (@GovJersey) May 17, 2021
Dr. Ivan Muscat says the aim is to protect these islanders as much as possible before the variant gets here.
"We hope to be able to offer the second dose to all those individuals before the end of May.
"About 4,000 people in that group have not yet had their first dose and I would urge them to contact the vaccination centre to ensure that they book their first dose.
"I would also urge all those contacted to receive their second dose, there are about 8,000 of those, to take up that offer and not delay their appointment."
As of Wednesday 12 May, less than half of 50 to 54-year-olds had received their second dose.
We've published the latest statistics regarding the number of COVID-19 vaccines delivered as at Wednesday, 12 May 2021.

Statistics are published twice a week. Figures will be updated online, every Monday for the previous Wednesday, and every Thursday for the previous Sunday. pic.twitter.com/n9CUfalALY

— Government of Jersey (@GovJersey) May 17, 2021
Dr. Muscat says while there is currently no evidence that this mutant is more severe compared to other types of Covid, it is more transmissible.
Any positive cases picked up in Jersey are sent off-island to be sequenced, with results returned in around two days.
It has been 49 days since a community-based case was picked up in Jersey.
The Kent variant of coronavirus was found in Jersey earlier this year. No cases of the South African, Brazilian, or Indian variants have been detected thus far.
Dr. Muscat says this is a timely reminder to continue to be cautious.
"When people are offered an appointment for vaccination, they should not delay that appointment.
"People should take up the offer to be tested in whichever line they're in. We are now offering testing for Covid across a large number of arenas in an attempt to detect any Covid as soon as it arises before it spreads and therefore limits its impact."
"Two doses are most definitely better than one in protecting against the Indian variant, which is why we are accelerating the deployment of the second dose to those who are at greater risk from Covid."
A cabinet minister in the UK has admitted that local lockdowns and a delay to the relaxation of rules could be possible because cases of the Indian variant are growing there.
However, Boris Johnson says there is 'nothing conclusive to say we need to deviate' from plans to end restrictions on 21 June.
Jersey's restrictions are due to end on 14 June.