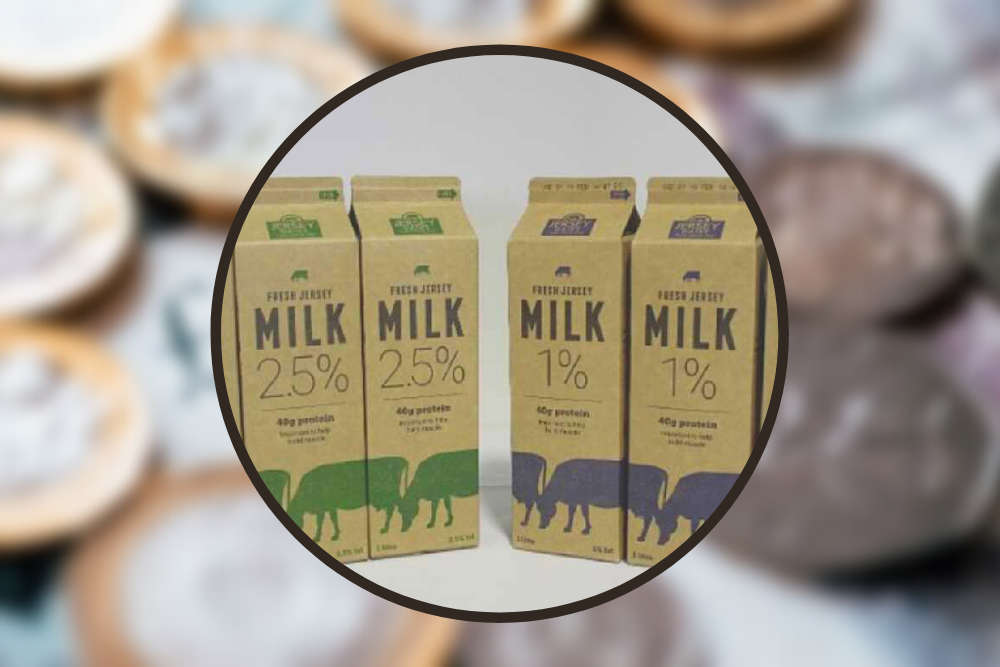 The wholesale price of Jersey milk has risen by 15 pence per litre from today (9 January).
Jersey Dairy has increased the cost to retailers.
It means islanders are likely to be paying more for their milk at the tills, if stores pass on some or all of the rise.
Jersey Dairy says the increase is to address 'significant increases in farm costs over the last year'.
Phil Le Maistre, dairy farmer and Chairman of the Jersey Milk Marketing Board, says we will see the costs of all dairy products rise due to the increase in milk prices.
"We're doing a lot to provide food security for the local market, which is the key thing now, before we do any price rises we need to make our case to the Economic Minister to justify things, and I can assure everyone that we've kept it to the absolute minimum."
It cites hikes in running costs due to the war in Ukraine, Brexit and Chinese Covid lockdowns - all of which have created supply chain issues.
Farmers are paying more for fuel, feed and fertiliser, as well as higher wages.
Eamon Fenlon, Managing Director of Jersey Dairy, says all of the income raised from this price increase will go directly to the farmers. However, he says this will not be enough to fully address profitability.
"Price increases will also be implemented in our export markets. Government are also exploring how they can play their part in addressing the situation."
Wholesale prices last rose in February 2022, by 8 pence a litre.
Jersey Consumer Council compared what retailers were then charging customers for a litre of Jersey milk.

Phil Le Maistre says he understands customers are struggling with soaring living costs, but that the milk price increase is 'essential' if dairy farms are to survive.
"[It is] enabling them to ensure the future of our iconic Jersey cow in her Island home, continuing their environmental stewardship of our beautiful countryside, along with the significant contribution they make to local food security with the wide range of nutritious products produced from the milk they supply to Jersey Dairy."