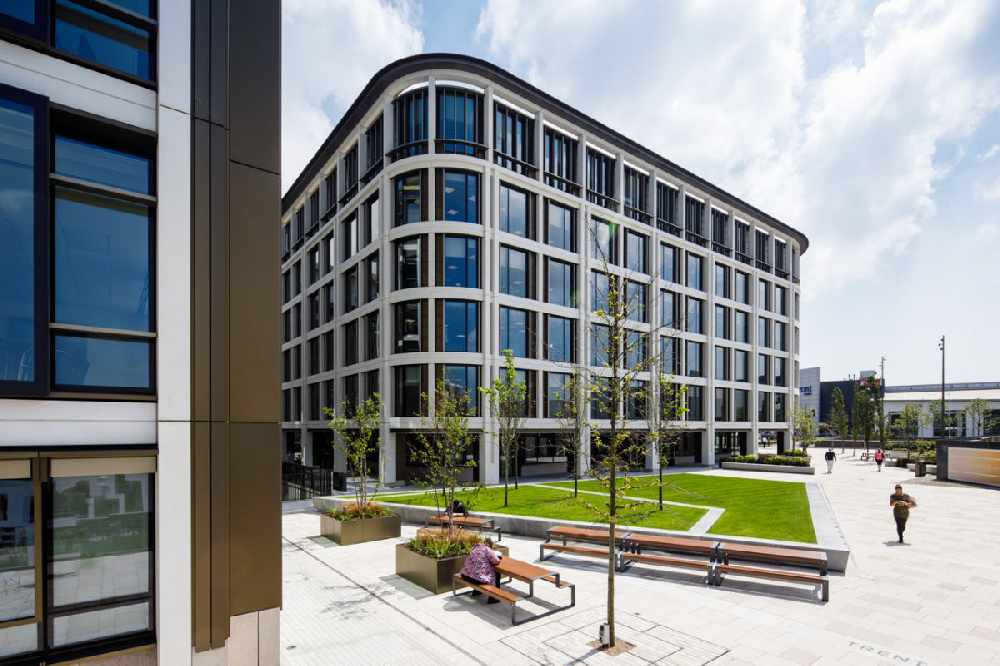 The second building at the Jersey International Finance Centre has been sold for £47.6 million.
The Jersey Development Company says the sale has generated a net return of £10.6 million. That is £1.5 million more than projected.
IFC 5 has been bought by an unnamed local resident and property investor.
The 69,178 sq.ft office block was completed last August and is home to the Sanne group.
"IFC 5 generated significant interest from potential purchasers as a result of the quality of covenants of occupiers, the lease term and superior quality of the building in terms of design, flexibility and specification. JDC will continue to deliver a flagship office district that is providing the highest quality office buildings in Jersey. We're pleased the IFC is raising the standards of St Helier's office quality and obviously delighted with IFC 5's successful sale which shows continued confidence in the local market." - Lee Henry, JDC's Managing Director
Profits from the sale will be 'used to benefit the island by funding public infrastructure or the acquisition of further development sites that will generate enhanced returns to benefit the people of Jersey - financially, socially and environmentally.'
The first building at the JIFC sold last year for £43.7 million to Klesch Family Office.
A third building - IFC 6 - has been granted planning consent.
Deputy Chief Minister Senator Lyndon Farnham is supportive of the acquisition.
"The successful sale of the second building in the International Finance Centre is a welcome development for Jersey. This level of investment clearly demonstrates confidence in the island's future and in our thriving financial and business services sector.
"I would like to congratulate the new owners of the building, and I welcome their very significant commitment to Jersey, which will benefit our economy and our community long into the future."